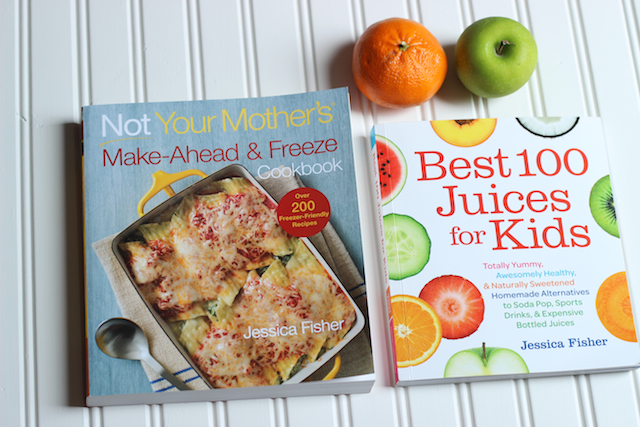 In a way, tomorrow is a red letter day. Besides taxes, of course. My second cookbook, Best 100 Juices for Kids, comes out in stores and Amazon starts shipping pre-orders. My dad texted me eagerly over the weekend that there were already 50 copies at his local Barnes and Noble.
Years ago I walked the aisles of my own B&N store, praying that God would grant me that blessing: that a book on those shelves would have my name on it someday.
And by my name, I mean really and truly mine. There are 100s of Jessica Fishers in the world, some who've even written books. That Jessica Fisher needed to be me.
Minutia aside, this is an answered prayer times two. Not Your Mother's Make-Ahead and Freeze Cookbook was that flagship book. Thanks be to God.
Thanks also go to you.
Thank you, Dear Reader, for your encouragement, for your recommendations, and for your purchases. There can't be book authors and sellers without book readers. Thank you for playing that role.
Thank you for inspiring me to keep writing, for asking thought-provoking questions, for trusting me with your cooking and parenting woes. Thank you for reading what I've written to show me I'm not alone.
Or talking to myself.
And thank you for your support even when a particular book isn't up your alley or in your budget. I well remember the time when money was too tight, even for a $12 book. I understand if you aren't in a position to buy a book this week.
If you are, I'd be honored if you'd consider one of my books in that mix. There are so many good books to choose from. Thanks for flipping through mine.
The wonderful people at the Harvard Common Press put together a sampler of the book, so if you'd like a sneak peak, you can download it right here.
Can I get you a drink?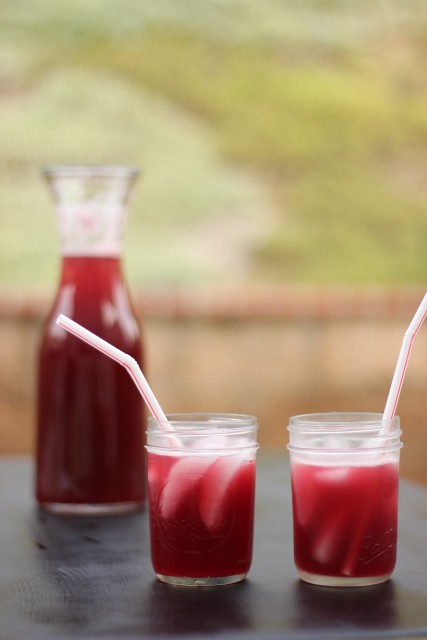 I appreciate your support.
As you can imagine, I'd love for this new book to land in the hands of as many people as might be interested. I'd love your help in that venture. Here are some ways you can help:
Buy the book. My cookbooks are available at Amazon, Barnes and Noble, Walmart.com and indie booksellers.
Request that your library buy the book. Libraries are always looking for good suggestions. I was never so thrilled as when my own library had seven copies in their possession! That means that the love and learning can be spread exponentially.
Gift the book. It's been quite fun to hear from folks who received the freezer book as a gift and have had — dare I say it — life-changing experiences. Perhaps you have a friend who might enjoy a copy of his or her own.
Tell your friends about it. I'd love it if you would share about the book in person or on social media. If you post about the book on Facebook, twitter, instagram or google plus, feel free to tag me or use the hashtag #juicesforkids (Use #nymfreezer for the freezer book.)
Invite me to your moms group. I've done a number of speaking engagements over the past year, talking about freezer cooking, meal planning, and now how to make sugar-free, healthy drinks for kids. I'd love to come share with your group, too. Drop me a note if you're in Southern California and we'll set something up.
Come to my book signings. So far I have two events scheduled for early May, both in my hometown of Santa Clarita. I'd love to see you at Barnes and Noble on Saturday the 3rd or at Taste of the Town on Sunday the 4th.
Tomorrow I'll start the Juices for Kids blog series. (You can still submit questions here.) You may see other bloggers reviews in your feed. I'll try not to inundate you with "too much". Hopefully, it will be a good mix of information, entertainment, and intrigue. If I can get Captain America to show, well, that would be pretty sweet, too. I'm sure he has a home juicer.
Regardless, thanks for being a faithful reader. Thanks for supporting my book writing efforts. Thanks for walking this "life as MOM" with me.
Thank you.