Thank you, Mr. Ninja
We are a participant in the Amazon Services LLC Associates Program, an affiliate advertising program designed to provide a means for us to earn fees by linking to Amazon.com and affiliated sites. We participate in other affiliate programs as well. For more details, please see our disclosure policy.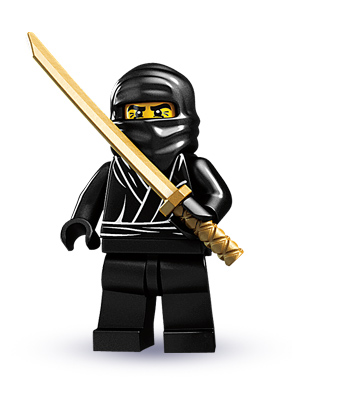 photo source: Lego
Last weekend, I ran to In-N-Out Burger to grab some lunch to take home. I was actually in the middle of a freezer cooking session and I really didn't want to mess with another meal while I was trying to make meals for later.
I know. The irony. The logic. It's there. Trust me.
Regardless, as I approached the drive-thru, I got into a parking lot tangle with another vehicle. The man had been texting and not paying attention to what he was doing. He ended up in front of me in line. And I was just a little exasperated.
Okay. A lot. I shook my head. I gave dirty looks in his rear view mirror. I was a stinker. I thought that he was not worthy of the Lego ninja sticker he had on the back of his car.
When I got to the pay window, it turns out he had paid for our order.
Say what? Yes, that's what FishPapa said, too. Mr. Ninja reminded me of a few things that day.
1. It's better not to text and drive.

2. Patience is a virtue, even when you think you're right.

3. A soft word turns away wrath.

4. Be generous in the take-out line; it really can make someone's day.
Thank you, Mr. Ninja. I hope that I can be nicer next time I perceive an offense.