Thankful for Fathers
We are a participant in the Amazon Services LLC Associates Program, an affiliate advertising program designed to provide a means for us to earn fees by linking to Amazon.com and affiliated sites. We participate in other affiliate programs as well. For more details, please see our disclosure policy.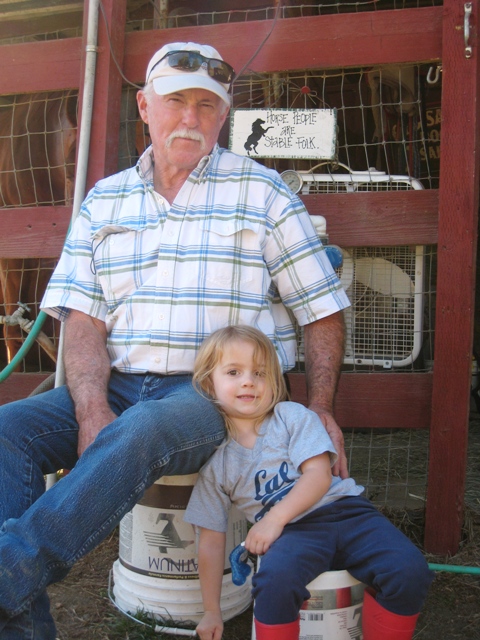 I never really knew my grandfathers. One died when I was very young; the other experienced Alzheimers before I got to know who he really was. My dad worked a lot when I was growing up, so we missed out on many experiences together as well.
There can be regrets, but there are so many things to be thankful for.
I'm so thankful that my children get to know and love their Grampas. I'm thankful that FishChick gets to explore horses with Grampa Lee, a hobby that is near and dear to his heart, and now hers as well. He's a little gruff sometimes, but man, does he melt when his granddaughters are around.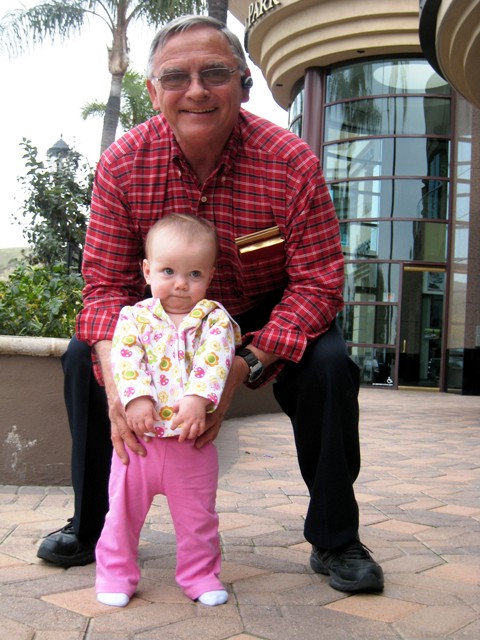 I'm thankful that in his retirement, my dad has time to chase a baby and just hang out. And that his shoulder surgeries have enabled him to pick up babies after all.
My boys love it that he loves junkfood and all sorts of sausages. Eating with Grampa Jack is one of their favorite pasttimes.
And it goes without saying that FishPapa makes my heart skip a beat.
I have been blessed with a Family Man. A partner. A friend. A romantic. A musician. And a husband wiser than me.
What more could I ask for?
How are YOU thankful for the Fathers in your Life?