Thankfulness is Something to Practice
We are a participant in the Amazon Services LLC Associates Program, an affiliate advertising program designed to provide a means for us to earn fees by linking to Amazon.com and affiliated sites. We participate in other affiliate programs as well. For more details, please see our disclosure policy.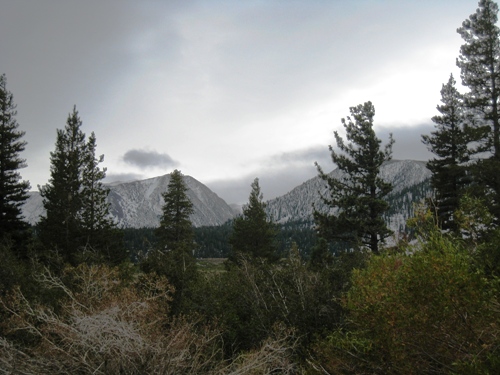 When I was growing up, my mom would typically prompt Thanksgiving table conversation along the lines of, "Let's go around the table and share something we're each thankful for."
Cringe. Shudder. Sticks out tongue. I hated that. (Sorry, Mom.)
Not only was I put on the spot, often "getting" to go first, but I felt embarrassed and awkward to voice aloud something that someone else might think was dumb or corny. Know-it-alls do not like to be perceived as dumb or corny. And I was most definitely a know-it-all.
Nowadays, I also realize that I just wasn't a very thankful kid.
I always wanted something more. What we had certainly wasn't as nice as what someone else had. I was the one crouching down in the backseat of the car when my mom stopped at garage sales or hiding in the racks at Kmart if I saw a kid from school. Forget the fact that they were in Kmart, too! I perceived my parents' frugality as a sign that we lacked something.
In reality, I didn't know how good we had it.
I didn't know that there were kids at school whose moms sewed their clothes because they couldn't afford the racks at Kmart. I didn't know that there were kids who didn't have enough to eat. I didn't know that life could be harder for people than I had it, because I thought I had it bad. (I didn't.)
It's not that I was unhappy. But, I think I was dissatisfied — and I probably grumbled and complained far too much. (Sorry, again, Mom.)
Clearing the clouds away.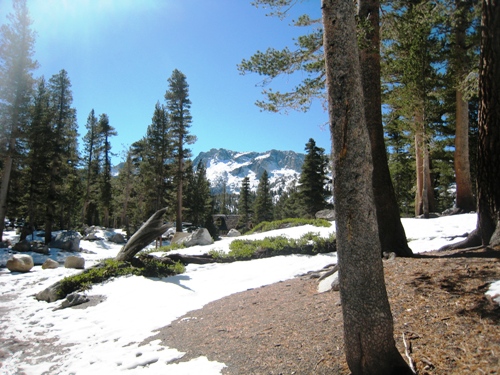 In my old age, however, God is refining me. When we found ourselves in a heap of debt and scaled back more than we ever thought possible, I realized that we'd had it pretty good. And I had the grace to see, that even in debt, we still had it pretty good: a warm home, healthy kids, and plenty of beans and rice on the table.
One of the mysteries of thankfulness is that it can completely transform your perspective.
I remember one particular day not too long ago when I started out grumbling and feeling sorry for myself. My journal entry from that day is in list form. It begins as a list of all my grievances with God and the world, yet, somehow by the end of my rant, God changed my course and the list became a list of Thanksgiving.
He does, indeed, work in mysterious ways.
I don't claim super spirituality. That's not growing in my garden. But, the experience was telling.
I've done the exercise several times since, listing out the things that I was thankful for, counting my blessings. When you set your mind toward seeing the good in your life, it changes your perspective. It doesn't alter the hard stuff. That is still there. But the goodness is a reminder that God is still there, He still cares, and He isn't going anywhere.
And you start the see the glass as half-full.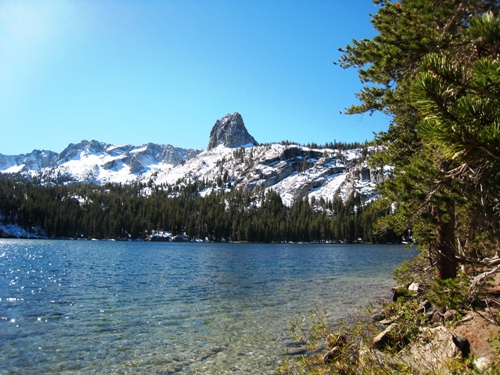 Simply Thankful
As we enter the holiday season — yes, it's just around the corner — let's both take a moment to count our blessings. Not only is it good for our souls, but it's good for our kids.
When we are thankful, when we are practiced at expressing that thankfulness, our kids see. They see that Mom notices when they change bad attitudes, pick up their stinky socks, or just laugh and be silly. They see Mom making the best of a situation and that empowers them, too.
Thankfulness doesn't always come easily. In fact, some days it's hard. But, if you can take five minutes and list the things that you are thankful for, you will most likely see the many ways you are blessed. It may not be the same as what's growing next door, but that's okay. It's all good.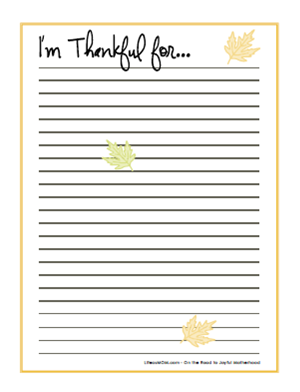 As part of my efforts toward a simpler season, I encourage you to download this simple one page sheet: I'm Thankful for…. It's nothing fancy. A scrap of notebook paper would do just as well. But, if you can take five minutes and list your blessings, I think it will help you think differently about the cares of today. It helps me.
And depending on the nature of the things you write down, I think it's okay, and probably beneficial, to leave it where your kids and hubs can see it. Yeah, it might be a little embarrassing. But, at the same time, I'm guessing that their names would be on the list.
It would be pretty cool to see my name on a list like that.
How do YOU express thankfulness?
Is it easy or hard?

Want to plan a fabulous holiday? A Simpler Season holds almost everything you need to do just that.
This guide to planning the winter holidays provides creative ideas , time-saving tips, and budget-minded inspiration for making the most of Thanksgiving, Christmas, and New Year's. With the busy family in mind, I've provided recipes, to-do lists, children's activity sheets, planning pages, gift ideas, and step-by-step tutorials for creating homemade gifts. Grab your copy today.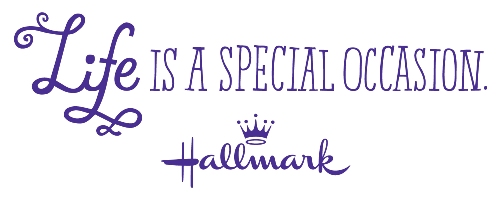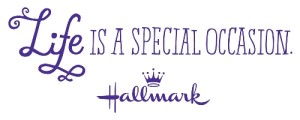 Disclosure: I'm partnering with Hallmark to bring you ideas for celebrating life, the ultimate special occasion. I've been compensated for my time spent writing. However, my opinions, jokes, family photos, little extras, and funny quirks are all my own. You can sign up to receive regular emails from Hallmark.