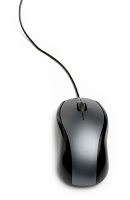 You may have noticed that there are opportunities in the blogosphere to share with the rest of us something cool on your blog. Often the blog hostess will place a Mr. Linky widget on her blog. It allows you, the participant, to add your name and the internet address of your relevant post to a wonderful list of other people talking on a similar topic.
(For instance, Money Saving Mom features Super Savings Saturdays where you can share your good deals of the week.)
Figuring out the proper ettiquette of this Mr. Linky thing was tricky for me at first. So, here's my quick and dirty primer to help YOU so that you can leave your links here, there, and everywhere and "share the wealth" with the rest of US. Each blogger may have slightly different guidelines, but here are the basics as far as I can tell.
Write the post on your blog.
In the text of the post, mention the website whose linky thing you are participating in, such as www.lifeasMOM.com.
Then, go back to that website to add your link to the Mr. Linky widget. This can be tricky. Type your name in the first line. Then, copy and paste the url of your specific post,not your blog's url. The post's url will look longer, like this: https://www.lifeasmom.com/2008/08/recipe-swap-whats-in-your-crockpot.html.

You can get it by clicking on the title of your post and your blog should reopen, only displaying that post. In your browser's navigation bar should be the address of that post. Copy the post address and paste it in the Mr. Linky widget.

Then click enter and you should be good to go.