The Benefits of Amazon Prime
We are a participant in the Amazon Services LLC Associates Program, an affiliate advertising program designed to provide a means for us to earn fees by linking to Amazon.com and affiliated sites. We participate in other affiliate programs as well. For more details, please see our disclosure policy.
Amazon Prime is a great way to enjoy quick shipping, instant streaming, and Kindle reading for less than $7/month.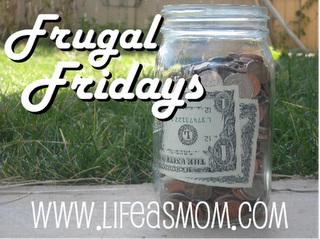 I've been an Amazon affiliate for a few years off and on, which means if you make a purchase through the Amazon links here on Life as MOM, Amazon pays me a small portion in advertising fees.
However, I've been a loyal Amazon shopper for 14 years, back when my internet connection was run by a small squirrel running in a cage dial-up. It took us what seemed like hours to place an order, but we knew we were saving money by ordering through Amazon.
A few years later, free Super-Saver shipping came on the scene as well as high speed dial-up. Wow! With a few clicks of a mouse, I could order any book or kitchen gadget for a great price AND get it within about a week or two.

Next came Amazon Prime, a service that included 2-day shipping at no extra charge. We'd had a trial subscription once upon a time and really liked it. But, we'd never been willing to fork over the cash. $79? Hmmm…. I'm forever forgetting to order school supplies in time to really use them when I want to. So, the idea was tempting….
Free 2-Day Shipping
Recently, however, Amazon has expanded the benefits of Amazon Prime. Not only do you get the 2-day shipping (which sometimes feels like two hours it arrives soooooooo quickly!) but an Amazon Prime membership also provides instant streaming of movies and TV and access to a Kindle lending library.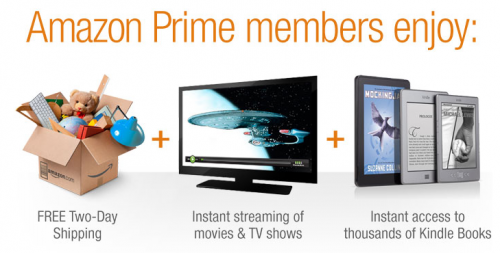 Now $79? Really? Is it worth it?
Free Movies
At first that seemed like a lot of money. However, I browsed the selection of movies available and found it very comparable to our now-canceled Netflix. Last year we spent well over $100 on Netflix. We recently downsized our cable. And as much as I love RedBox, I'm not wanting to get in the car to get a Dora video. No, no, no.
And there's an amazing selection of preschool shows available for FREE via Amazon Prime. Already it's a stellar replacement for Netflix, which I found didn't have a great selection for streaming anyway.
Free Kindle Books to Borrow
I haven't explored the Kindle portion of the program. I've been so happy with what we have so far! But, you're allowed to borrow one book a month with no due date. So, if you take two months to read a book, that's fine. Unfortunately, you do have to own a Kindle to use the Prime service lending library.
Budget-Friendly Entertainment
If you have the budget for entertainment, I think that Amazon Prime is a great way to go. It turns out to be $6.58/month for free movies, free books, and 2-day shipping.
For me, that totally works. So much cheaper than Netflix! And in the long-haul, it's saving me money by not paying for extra shipping, not buying books I might not want, and getting free Kipper and Caillou whenever I need a break!
How do YOU save money?
Remember to follow the Frugal Friday guidelines or risk being deleted.