The Best Advice My Mom Ever Gave Me
We are a participant in the Amazon Services LLC Associates Program, an affiliate advertising program designed to provide a means for us to earn fees by linking to Amazon.com and affiliated sites. We participate in other affiliate programs as well. For more details, please see our disclosure policy.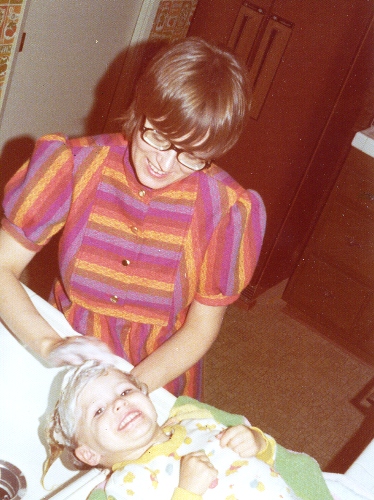 My mom is a clever woman. She knows that little girls with long hair do better with a shampoo at the kitchen sink. She knows that little fingers can "paint" cookies better than they can pipe or frost. She knows that little hands are more successful at feeding the Christmas tree with ice cubes instead of schlepping a bucket of water across the living room.
There's no end to the good ideas that my mom has handed down to me over the years. She's a genius, I tell ya! But, unlike those of us who offer unsolicited advice rather verbosely (ahem), my mom has always been subtle about how she's advised me.
Recently, I put together a little tribute to my mom, complete with funky 1970s style music to set the mood. 😉 It's about the best advice my mom ever gave me — and how it informs my parenting.
If the video doesn't show up on your screen, you can go watch it on my YouTube channel.
Currently, Mott's is running a fun campaign where your kids can share the best advice you ever gave them. What a hoot! Kids do say the darndest things. Hop on over to the Mott's Facebook page to upload your clip, two minutes maximum. Every week they'll choose a winner to post on their Facebook page.

This post is sponsored by Mott's. As a Mott's Mom I have been compensated for my time spent writing. Participation in this program is voluntary; all opinions are my own.
Like  Mott's on Facebook and share your kid's mom's best advice!
What's the best advice YOUR mom ever gave YOU?