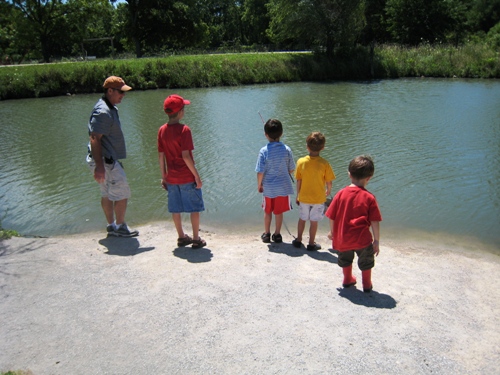 There've been days in this motherhood gig which seemed really long. Somewhere in the midst of childbearing, I had three babies in three years. When hubs and I finally realized that we were SOOOOO relieved! No wonder we felt tired and worn out. It wasn't old age, after all. Just a very full life.
My guys pictured above were three years younger than they are now. Those three years have passed like the blink of an eye. How did that happen?
Gretchen Rubin is so right when she says, "The days are long, but the years are short." You probably don't have to look far to be reminded of this. I don't.
FishChick 4's losing any chubbiness she once had. FishChick2 has grown hair long enough to braid. FishBoy14 is now almost a head taller than me. When did this happen?
But, just in case you need a poignant reminder of the passing of the years, watch Gretchen's video and remember to hug your peeps today, look long into their eyes, and drink this cup of motherhood dry.