The Grocery Geek is Back (with a Little Help from Her Mom)
We are a participant in the Amazon Services LLC Associates Program, an affiliate advertising program designed to provide a means for us to earn fees by linking to Amazon.com and affiliated sites. We participate in other affiliate programs as well. For more details, please see our disclosure policy.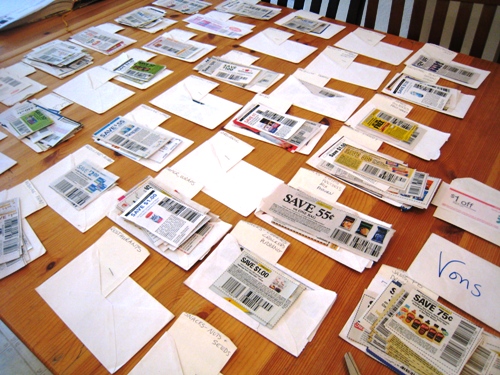 So, while my dad gifted me and my family with an all-day eat-athon on my birthday, my mom dug me out of a hole! Not only did she do umpteenth loads of laundry and match every sock, but she also sat at the kitchen table with me clipping coupons! I had months' worth of inserts to catch up on, and we did it all.
Not only that, but then we went to Ralphs to cruise the sales. It was so much easier with a full coupon bag. Here's what we got: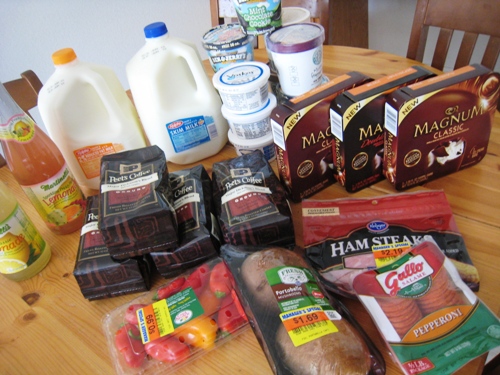 Some of the highlights:
mushrooms on markdown – $1.69
peppers on markdown – $0.99
ham steaks on markdown $2.19
ice cream on sale minus coupons – $1 to $1.50 per package
Peets coffee on sale minus coupons sent from a reader – $6.99 (Thank you, Michelle!)
and some misc.
Certainly this isn't everything we've consumed over the last week, but obviously some of the top deals. Plus, Mom paid when all was said and done. Thanks, Mom!
Did you nab any good deals this week?