The Happiest Place on Earth
We are a participant in the Amazon Services LLC Associates Program, an affiliate advertising program designed to provide a means for us to earn fees by linking to Amazon.com and affiliated sites. We participate in other affiliate programs as well. For more details, please see our disclosure policy.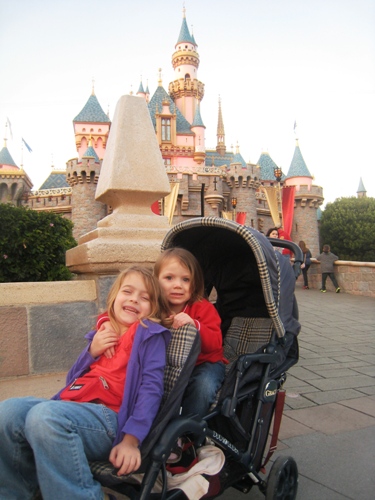 A few days ago we took our fam to Disneyland. It was our third visit to the Magic Kingdom since we've had children. In a way that is odd since I grew up going to Disneyland every year. We could. We lived 60 miles from the Matterhorn.
On my first visit back after a decade+ hiatus, tears welled up in my eyes. I walked into Main Street and in so many ways, I was taken back in time.
Those of you who didn't visit as a child might think I'm nuts. The rest of you, well, you understand. There's something about Disneyland that brings out the kid in us and reminds us of the best of being a child.
For this visit, I didn't spend hours planning and scheming as I've done in years past. We took it a little more spontaneously than other times. We can. We live about 60 miles from the Matterhorn.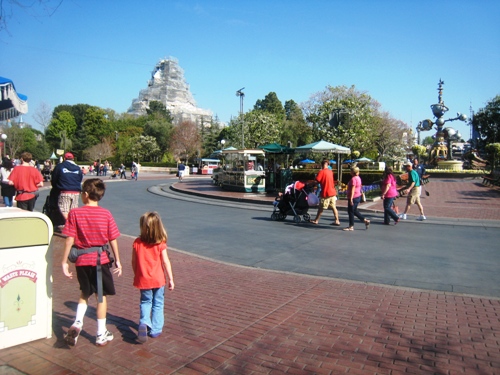 The weather did not disappoint. It was a Mary Poppins kind of forecast, practically perfect in every way. The crowds were slim. (I'm going in February every year from now on!) And I don't think there was a fight or squabble among my crew the entire day.
Sure, there were some downsides. There were the guys "flipping off" the camera on Space Mountain, blocking our faces in the photo. There were the folks issuing blood-curdling screams during the Haunted Mansion tour that clearly freaked out my already-on-the-edge kiddo. There was the toddler crying during the first full five minutes of Pirates of the Caribbean.
Oh wait. That was my child.
We certainly didn't have the place to ourselves and it showed in some ways. People are people. And your toes will get stepped on — even in the Magic Kingdom.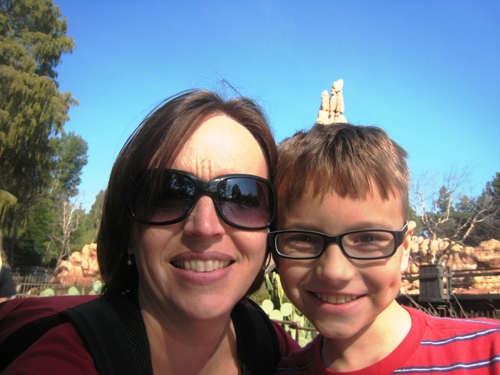 In the days leading up to our little day trip, hubs and I joked that we were heading to "The Happiest Place on Earth." My nine year old son, still free from the advertising mottos that we grew up with, curiously inquired, "What's the happiest place on Earth?" I explained to him about the marketing slogan of yesteryear.
And then our conversation got serious as he took the question literally.
What IS the happiest place on Earth?
And I looked at him and I knew. Even though I love Disneyland with every part of my being. Even though I dream of season passes and stays in the Dream Suite. Even though I could "do Disney" for days on end — much to the chagrin of my husband.
I looked at him and said, "I think the happiest place is being with you guys. Wherever that is."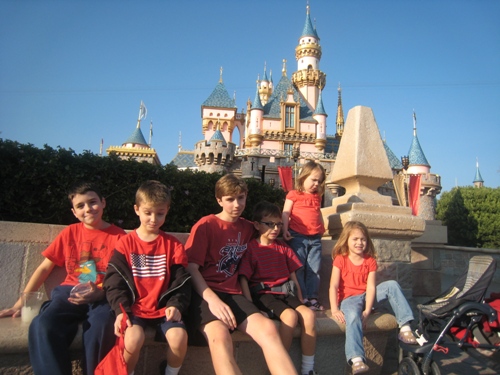 May YOUR home be the happiest place on Earth today.