The High Cost of Watering
We are a participant in the Amazon Services LLC Associates Program, an affiliate advertising program designed to provide a means for us to earn fees by linking to Amazon.com and affiliated sites. We participate in other affiliate programs as well. For more details, please see our disclosure policy.
Motherhood is like watering the lawn. It's costly. But the results are totally worth it.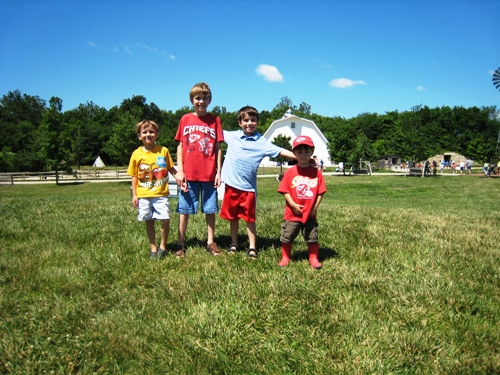 Warm weather has arrived. Yeah! A few weeks ago we received a reminder from our gardener (included in our rental) that we should up our lawn watering.
The result? A higher priced water bill — and a lusher lawn.
Every good thing has a cost.
And so it is with parenting. It costs us something to give our best to our kids, to nurture their growth, to put their needs above our own.
That's the cost of motherhood. You will give in order to help something else grow.
I love the lines in Andrew Peterson's "Dancing in the Minefields":
But to lose your life for another I've heard
Is a good place to begin

'Cause the only way to find your life
Is to lay your own life down
And I believe it's an easy price
For the life that we have found
It's not an easy job that we have, but it's a good one. And the cost of watering our families, our marriages, and our children is totally worth it.
Last fall I wrote a series on watering your life, addressing the truth that "the grass is always greener where you water it."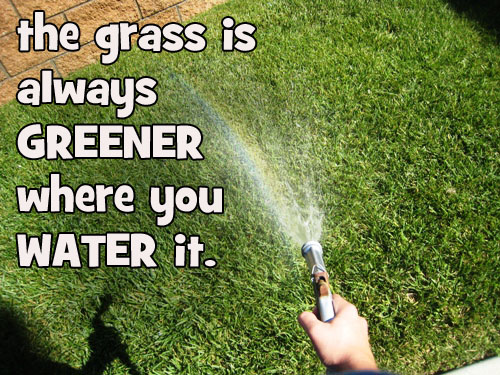 If you missed the series, today might be a good day to catch up. Be encouraged that your efforts at motherhood and being the best mom you can be, is a good and worth effort.
How's your garden growing?