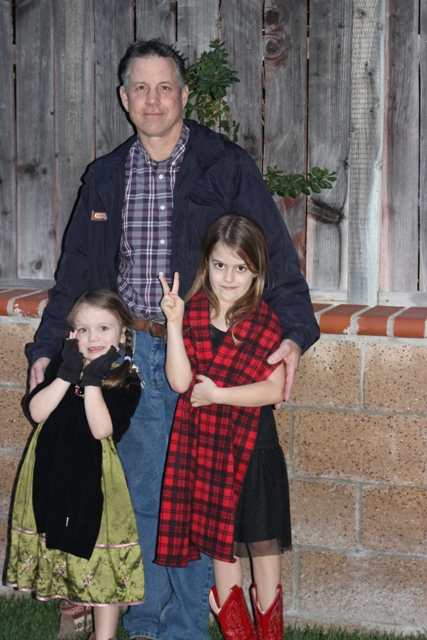 Last week's highlight for FishChick5 was when FishPapa took both girls on a Daddy-Daughter Date at Chick-Fil-A. Their evening included table service, flowers, live music, the gift of a silver bracelet, and a ride in a horse-drawn carriage.
It made quite the impression on FishChick5. She talked about it all the following day, all the following night. After 24 hours she started getting weepy about it. She had such a good time, it made her cry. She wanted to know that they'd get to do something like that again.
For us parents it reminded us once again of the importance of Face Time.
No, not the Apple variety. I mean, "the real life, spending time with your child doing something for fun" kind of Face Time.
Kids need this. So do parents. We are with our kids a lot, especially since we homeschool. Even so, we can get distracted by work, home, or hobbies.
How do we carve out time?
A date night with your child takes some planning. For my husband, it involved carving space on the calendar and making a reservation at the restaurant. The rewards, however, were totally worth it.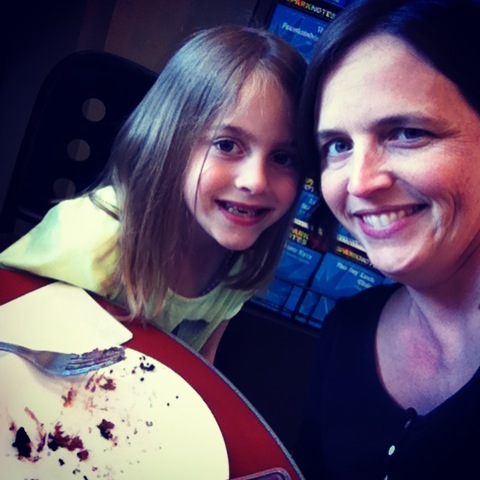 Carving out time to be face to face with your child doesn't have to be an elaborate affair. If you've got more than one child, it's good to take each one on his own from time to time. I've found this to be a good time to reconnect with each child in an individual way.
Consider these opportunities:
Take your child on errands with you. If you can stop for a treat or to play at the park along the way, that's even better.
Go to the library to play a game or read a book together.
Meet him or her at school for lunch.
Play a video game together.
Go for a walk around the block.
Go grocery shopping. Let your child choose dessert from the fruit aisle.
Attend a sporting event or play together.
Cook a favorite recipe together.
Visit a museum.
Take a card game to a favorite fast food restaurant and play while you slurp milk shakes.
Go to the coffee shop for a pastry and hot cocoa.
Go bike riding or skating together.
I'll be honest. The most convenient of all these is to take a child grocery shopping with me. It may not seem exciting. But, I enjoy that one-in-one time with my child. He usually learns some new skill or information about food, budgeting, or grocery shopping. He also comes home with at least one food item that makes him happy because he either chose it or suggested it.
I call that a double-win.
How do YOU work in Face Time with your kids?