Watch the Life as Mom morning broadcast live Monday through Saturday at 7 am PST.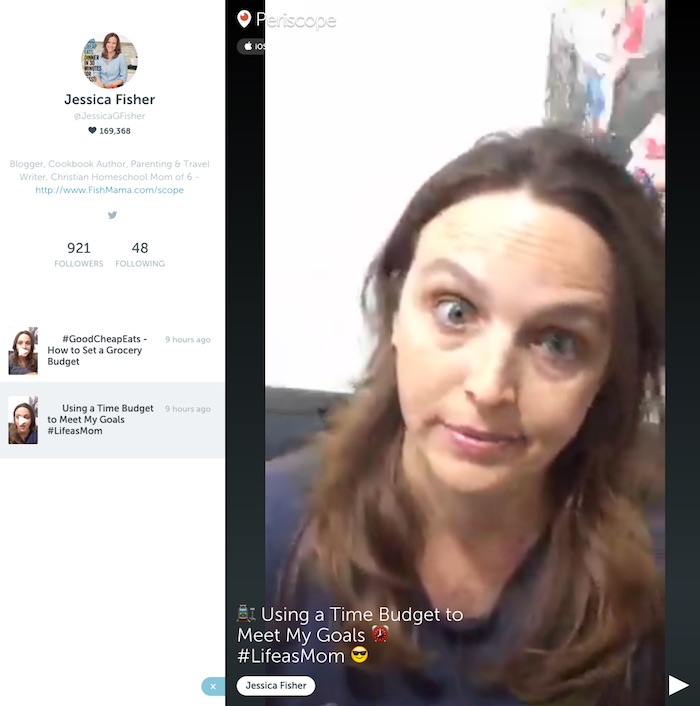 Did you know that there is a Life as Mom morning broadcast every day on Periscope? It's been so fun to interact with other moms "on the road to joyful motherhood" in real time.
Periscope does take a little getting used to, but it's proving to be a super fun part of my day. I hope you'll join me this week as we chat about all things MOM-related.
You can watch live from your computer here. No app or phone necessary.
If you download the app on your phone and follow me @jessicagfisher, you'll receive a notification when a broadcast is live.
If 7 am PST doesn't work for you, head here to my Scope Notes page where you can find replay links as well as links to anything I talk about.
Got a request for a future scope?
Let me know in the comments!