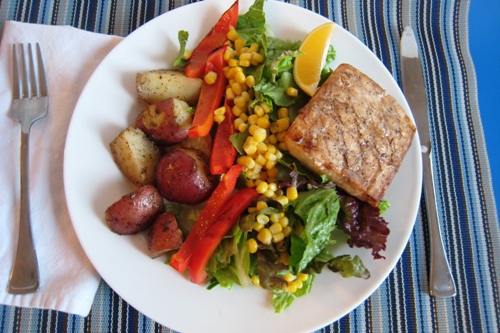 We love to eat. I like to cook. Usually. But, I've noticed lately that the minutes tick by much quicker than I would like them to. It seems the days disappear before I've had a chance to do all that I think I can do in a day.
My friend Sharon suggested that perhaps I have too high of expectations for a given day. You know, she could be right.
Could be.
So, I'm working on trimming my time and figuring out what really can fit in a day. Staring at the cupboard wondering what to fix for dinner is not one of those things. Thanks to my fall meal themes, meal planning is now a no-brainer.
I mentioned last week what a help it is to me to have theme night dinners. I can vary it each week, but because I've narrowed the field of choices, I can make a decision pretty quickly. It's, as they say, a no-brainer.
I need as many of those opportunities as I can get!
Here's my meal plan of the week:

Soups, Stews and Chili – 2 choices: Chicken Noodle as well as Aunt Sandy's Broccoli-Cauliflower Soup
Football Food – Grilled Tri-tip, Lemon Roasted Potatoes, Steamed Veg
Pasta Night – Chicken and Bowties, Steamed Veg
Casserole – Chicken Enchiladas, Rice, and Beans
Mexican Food Night – Tacos
Pizza Night – Chef's Choice
Cooking Out – Grilled Asian Chicken, Bok Choy (it's in the produce box!), Rice
Is meal planning a no brainer for you?