The Power of Play
We are a participant in the Amazon Services LLC Associates Program, an affiliate advertising program designed to provide a means for us to earn fees by linking to Amazon.com and affiliated sites. We participate in other affiliate programs as well. For more details, please see our disclosure policy.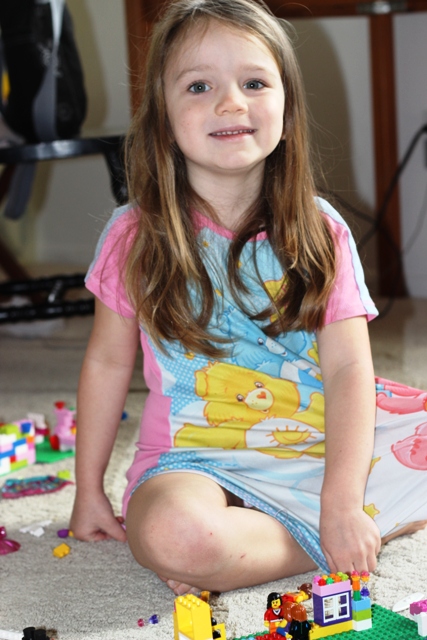 Saturday morning FishChick was the first to awake, shortly after I stumbled down the stairs, hoping for a little quiet time to myself. But, how do you turn that face away?
I admit, it's not that hard sometimes. I get too busy. Or so I think. And turn on a video for her or let her play games on the iPad while I "try to get something done".
Saturday I had the grace to just wait on my to do list. And we played together, building Lego for a good hour.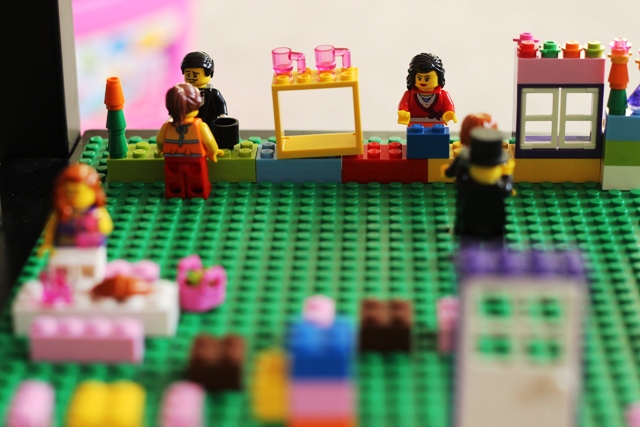 Neither one of us are that experienced with Lego, but we put our best efforts forward. It helps when you have such bright colors and some fancy accessories.
I get the credit for the idea to build a Starbucks. Ahem. That's where she and I have gone on many a mother-daughter date. We made baristas and people waiting in line. Eventually, we even had a drive-thru window. Ha!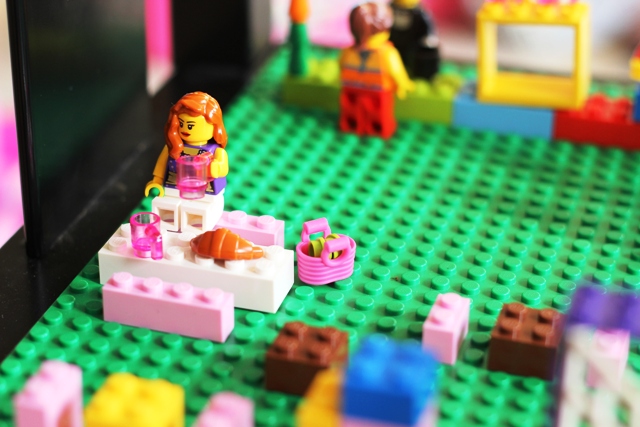 FishChick5 gets the credit for setting up this chick with a croissant and a basket of stuff from the farmer's market.
It was a really precious time, just playing, just the two of us. We didn't have any deep, philosophical talks. But, we had time together, building, creating, playing, connecting.
It's something I need to do more of.
How 'bout you?