Ever find yourself feeling like there's a certain way of doing things and that maybe you don't know what that is? Ever need to laugh at yourself? Life as Mom contributor, Deanna, shares her experience with the rules of engagement, er preschool.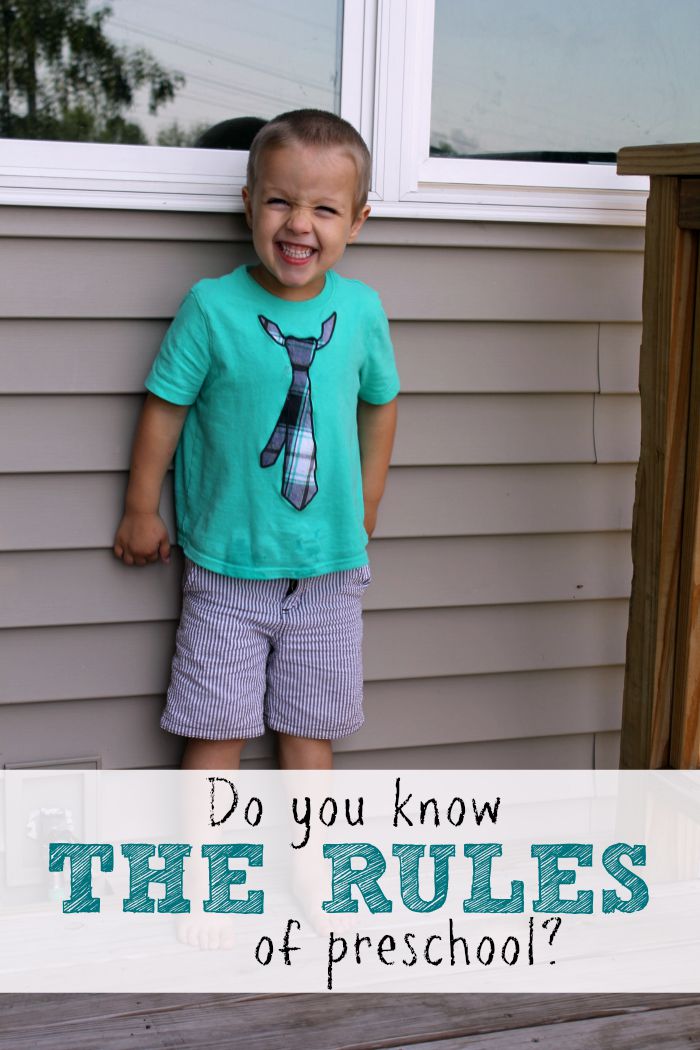 Recently my son began preschool. I headed into this experience feeling well prepared as a preschool parent. After all, my daughter attended 2 1/2 years of preschool before just beginning kindergarten. I had done the drop offs, the pick ups, the snacks, the lunches, the field trips, the outfit changes, and the IEP meetings. I was a preschool parent pro!
Or so I told myself, dropping my son off on his first day of preschool, at a different preschool than the one my daughter attended.
Drop-off went fine, until we went to hang up his backpack and noticed all of the other parents doing something super weird. They were changing their children's shoes into special inside shoes before heading into the classroom.
Um… Problem: I was not aware of an inside shoe rule.
Problem #2: my son had just gone through a HUGE growth spurt and the only pair of boats, I mean shoes that fit his feet currently were the very nice pair of tennis shoes that I bought him specifically for school. I stood dumbfounded, feeling like a fool as I ushered my child IN HIS STREET SHOES into his new classroom.
(hangs head in shame)
The next time I dropped him off (ok fine two times later…it was a busy week), I beamed with pride as I slipped him into a pair of secondary shoes that I bought in panic mode (Walmart…$5…don't worry) so we would comply with the unspoken classroom rules.
I barely refrained from making loud comments like, "Here are your INSIDE shoes, dahling. The butler finally found them hiding back with the diamond stash."
It was then that I noticed something else weird. All of the parents were leading their kids to this sink to WASH THEIR HANDS FOR THEM before dropping them off.
Um… Problem: I was not aware of a parent hand washing rule.
Problem #2: my son hasn't let me wash his hands for him in about a year as he is more than capable of doing this himself.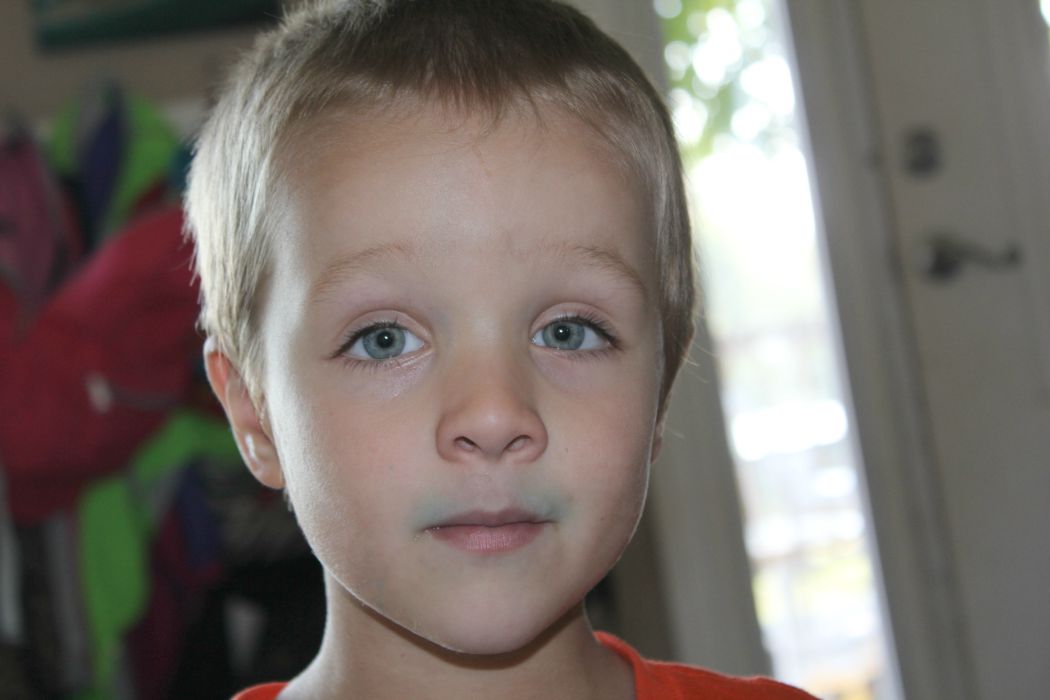 Neither of these things were a thing at my daughter's preschool. And honestly, these were both fine and acceptable things, but WHY DID NO ONE TELL ME ABOUT THEM?
I was observing all of the super parents around me reading the teacher's mind while I slunk out feeling guilty after drop-off wondering what else I was missing.
Should I be labeling his clothes with cross stitch patterns?
Sending a toothbrush and floss for after snack time?
Shampooing his hair with special soap meant to stimulate brain waves?
I felt like there was some sort of preschool manual that I didn't get. I had gone to the Open House. I read all the emails sent to me. I talked to the teacher at length. What was I missing and how did everyone else know what was going on?
Today at drop-off, I picked up my son — who once again, told me he did "nuffin" all morning. Sigh.
The teacher said, "You might want to check your son's mailbox. It looks like you haven't picked up any of his mail.
Mailbox? Well string me up and call me an inside shoe. There was a MAILBOX?
Sure enough, hidden around the corner behind the door, was a mailbox station. My son's mailbox was bulging with unread papers. All of the other mailboxes were empty. I never even though to check for a mailbox since at my daughter's preschool if there was any paperwork, they slipped it in her backpack to come home. MAILBOX?
Needless to say, there was all sorts of lovely info, including a long explanation on the inside shoe rule…and a request for parents to help with the hand washing process. Sigh.
I have taken away my self-proclaimed "preschool parent pro" title. Failure. Rookie. Bad mom.
But the good news is…I found the mailbox. Two weeks in, but who's counting?
Turns out you don't need to read the teacher's mind to be a super parent. You just have to be able to locate the mailbox.
Let's just keep my masters degree between us, mmk? I'm pretty sure no one at that school would believe you right now. Maybe if I had been required to wear inside shoes for my graduate program…none of this would have ever happened.
Deanna is passionate about special needs advocacy and new motherhood- two things that go hand in hand for her right now. Three kids four and under, the oldest of which has Down syndrome- keeps her quite busy. But there's always enough time left at the end of the day to write all about the insanity at her blog Everything and Nothing from Essex. And to laugh- always, always there is time to laugh.
Technically labeled a "special" mother, Deanna really finds nothing special about herself. Truly, special needs parenting is just about taking it one day at a time- enjoying the highs, sloughing through the lows, and stumbling through the mundane while drinking too much coffee. Read all of Deanna's posts here.