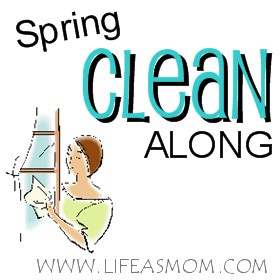 It would appear that many of us have cleaning on the brain these days. I find it interesting that our nature is to clean and organize once the weather has turned for the better and we should be outside enjoying it.
Why wasn't I cleaning during the dreary rainy days of January?
For our grandmothers, it was "spring" cleaning because once the weather warmed up, the coal-fired furnace wouldn't be needed 24/7 and the dirty soot it created would start to subside. It was better for the mothers of yesteryear to wait until Spring before they started cleaning.
I'm not sure what my excuse is.
But, I'm so glad that I've got company as I set about tackling some of the trouble areas in our home. Our foyer, school room, and linen closet have been three locations that drift toward disorder, so I am making attempts to change some of that.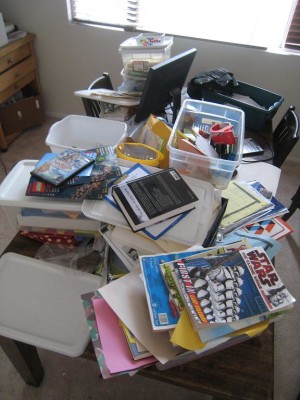 Decluttering is half the battle.
Wouldn't you agree that the accumulation of "stuff" contributes to a large portion of the messes? It does at our house, most definitely. I find that I am constantly moving stuff around. The actual cleaning (dusting, vacuuming, washing) takes very little time. But, it's the finding a place for everything and putting it all there that takes so much time.
As you approach an area to be cleaned, consider reducing the amount of stuff in that particular area. Chances are you have more than you need, want, or use. Now is the ideal time to lose some excess baggage. Less stuff means less to lose, less to maintain, less to clean.
FishMama says, Amen!
There are some basic rules to decluttering, or dejunking as I like to call it. I didn't invent these rules. In fact, I borrow heavily from these folks. These rules aren't biblical mandates or anything. But, they are definitely helpful guidelines to consider if you want to live a simpler, and quite possibly, happier life.
Ready to go to battle?
The Rules of Engagement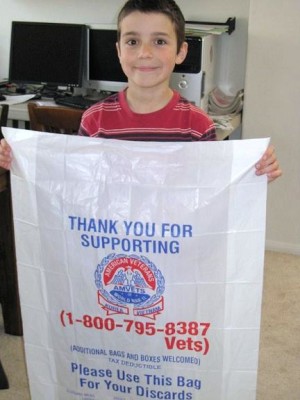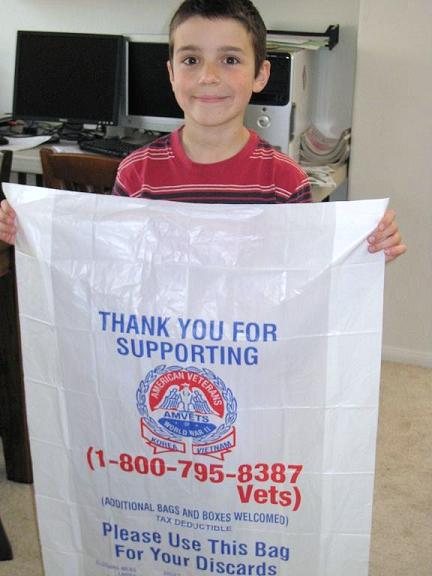 Arm yourself with three bags or boxes labelled "Give Away," "Put Away," and "Trash." Ask yourself the following questions:
Do you use it? If you haven't worn it or used it in the past year, it may not be a necessary player in your life. I recently went through my little boys' clothes. Seeing as there are two girls after FishBoy5 and no new baby in sight, it seems a little too much to hold onto clothes that we aren't going to use any time soon. It was difficult to say goodbye, but I feel freed up. I know that it doesn't make sense to keep things you won't use.
Do you like it? In her e-book, Spring Clean Whenever, Simple Mom Tsh Oxenreider expounds on the wise William Morris quote, "Have nothing in your home that you do not know to be useful or believe to be beautiful." It's a wonderful saying to keep in mind. If you don't like it, then why do you have it?
Can someone else benefit from this item instead of it taking up space in my closet? This helps me to part with "stuff." If I know of a better home for something, I can focus on the blessing rather than the hoarding. The first time this occurred to me, I was passing on a costume dress that I had made. It was an historical piece that I was sentimentally attached to. But, our babysitter really wanted a dress like that. It felt so good to make her happy, much better than any sentiments I might feel if I saw it hanging in the closet.
Behind Closed Doors
This past week, I dejunked the linen closet I told you about last week. I even vlogged it. Yes, yes, I did. If you'd like to see it live and in process, well, here it is: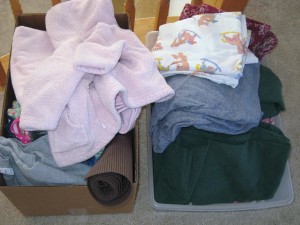 I ended up with two boxes of stuff to give away, including:
hand lotions that I know we won't use
brand new breast milk storage bags
clothes the kids have outgrown
flannel sheets that we haven't used since we lived in Kansas City 2 winters ago
It feels great to be able to unload that much stuff. Feels like I lost ten pounds. What feels even better is to go to the linen closet now. All the sheets are folded neatly. Our toiletries are organized and easy to find. The swim diapers are neatly corralled in a basket. It just makes me smile to open the door.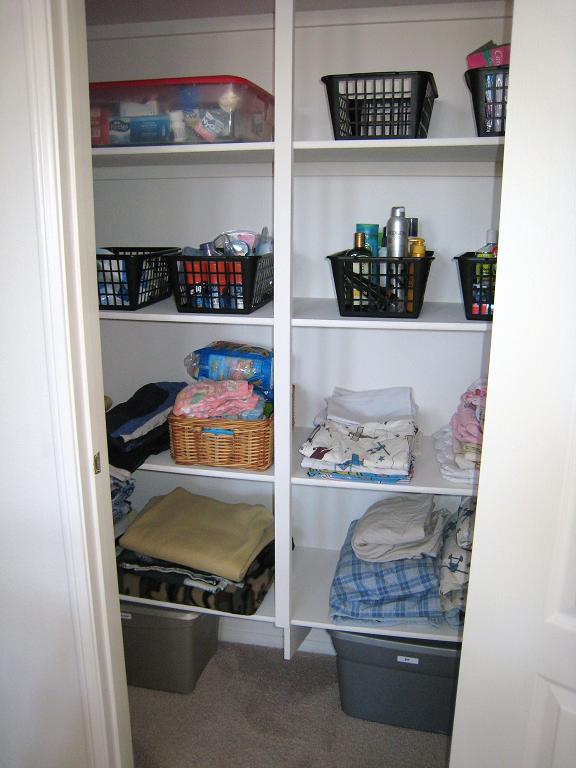 Got cleaning on the radar?
I'm not the only one with cleaning in my sights! The entire blogosphere has exploded with Spring Cleaning! Money Saving Mom, The Happy Housewife, The Finer Things in Life, and Simple Mom have all posted some great ideas about how to get your nest in order by decluttering.
So, what have YOU been doing to get your nest in order?
It's always so encouraging to read about the progress that other people are making in their own homes. I look at it as inspiration to keep moving forward in my own efforts. Share with us what you've done lately to get things ship-shape. Either leave a comment or, if you've blogged about it, leave the link to your post below.
Everyone who participates this week will be entered in a giveaway.
Up for grabs? A copy of Don Aslett's Clutter's Last Stand. Rather apropos, don't ya think? Giveaway will be open until Sunday night, April 18th, at 8  pm PST. Winner to be chosen at random. The giveaway is now closed. Congrats to Lisa.