The following giveaway is sponsored by Tyndale House Publishers:
The giveaway is now closed. Congrats to the winner: KristyBartlett@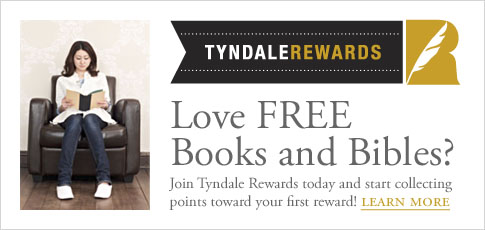 As you know by now, we're big readers at this house. Yesterday I took the kids to the library and we came home with 40+ books. We are regular book buyers, too, with kids saving their money to buy their favorites. For Christmas each of my reading kids got a couple books for Christmas, a Bible for FishChick7 or a Bible Promise book for the boys as well as a novel to read.
(The "baby" got a picture book.)
The Tyndale Rewards Program
Books come with their own rewards, but now  Tyndale House has a special rewards program. Get this: NO purchase necessary.You don't get points for buying stuff.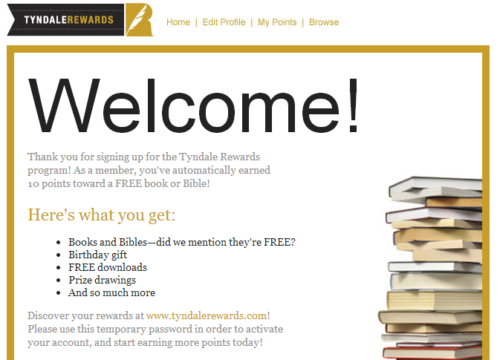 The sign-up process is quite easy. Give your email and zipcode. Then you'll receive a confirmation email with a temporary password.
(As always, be sure to read the T&C so you know what you're signing up for.)
Earning points is easy.
Ways to earn more points:
Share the program with a friend. If they sign up, you get some points and they get 25 points instead of the regular 10 that anyone can get. (If you want to get 25 points, you can use my referral code here.)
Take a survey about Bible products = 15 points
Sign up for the devotional newsletter = 10 points
Take a survey about e-reader devices = 10 points
Join their focus group = 25 points
Join the birthday club = 15 points
Review a Tyndale product = 10 points (limited to 50 points/30 days)
Share the program via social media = 10 points (limited to 50 points/30 days)
Obviously, this is a great way for you to let one of the larger publishing houses know what you like and what you want to see in books. Share your thoughts, be rewarded.
Redeem for Free Books
You can redeem your points for free books. And you don't have to stock up millions of points, either. Bibles start at 65 points. Novels and children's books are even less. You can very easily earn books and Bibles to gift to friends and family.
The program appears to be a fun way to get some good reads without even spending any money. What's not to love? Read all about Tyndale Rewards and get the low-down and some free books.
How about a new Kindle Fire?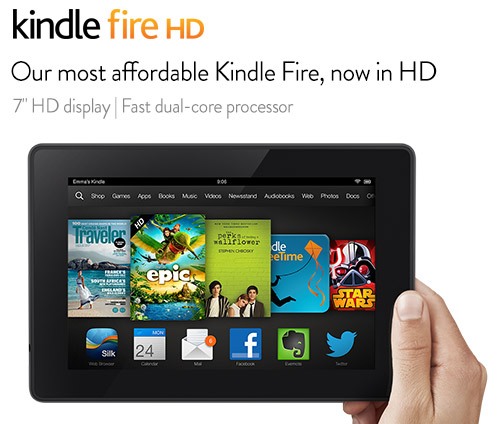 This week Tyndale House is also giving one Life as MOM reader a new Kindle Fire.
I'm so excited about this. Now one of you can get reading some great books as well as very easily add all those Matchbooks I told you about yesterday.
To Enter:
Simply complete the information on this form. Please know that the information is only being gathered for the purposes of mailing you your prize in the event that you are chosen as the winner. This information will not be sold, traded, or given away.
This promotion is open until Sunday, January 19, 2013 at 8 pm PST and is limited to US residents, 18 years or older. Friends and family of Jessica Fisher and Life as MOM are ineligible for entry. The winners will be chosen randomly. This post will be updated with the beginning of the winner's email address. The prize for this promotion is provided by and shipped by Tyndale House and/or its representatives. Jessica Fisher and Life as MOM will not be held responsible for unclaimed or undelivered prizes.
Disclosure: I have been compensated for my time spent writing. All opinions are my own.