What a week! It disappeared in a flash, probably because there was so much going on: time spent with both new and old friends, two birthdays, two days at the beach, an afternoon at SeaWorld, dermatology and chiropractic appointments, cookbook edits, and regular life stuff.
Which let's face it, regular life stuff is big all by itself.
The biggest shift in regular life stuff was that I started working out as one of my goals for the summer. I don't mean the haphazard, oh, I'll ride the bike for 20 minutes or I'll shred with Jillian for a day and be sore for a week. No, I started a regular workout program. I quizzed my friend Toni incessantly about how she started, and then I decided to really do it.
I even committed by buying some workout clothes at Old Navy. Lucky for me they had that stuff on sale. Buying clothes for something is total commitment on my part, in case you were wondering.
So, I've exercised four straight days and I lived to tell about it. I'm making "slow and steady" my motto. No more killing myself to overdo it and then be sore. I'm trying to do it in such a way that I can sustain it over the long haul.
I'm also trying to be more careful about what I eat. That has some challenges, especially when you've got leftover birthday cake in the house. Especially when it's chocolate cake filled with raspberries and whipped cream and topped with chocolate fudge buttercream. Yeah, that.
But, I realized that one of my biggest fears is that I'll die of some horrible disease before my children grow up. While I can't prevent that from happening, I can certainly lessen its chances by taking better care of myself, right? Anyway, that's what I'm hoping.
We've got two back to back weekends to spend with the different grandparents. My sister and her family are back in California for the summer. And there's more fun to be had on the horizon.
That's our week so far and the weeks upcoming.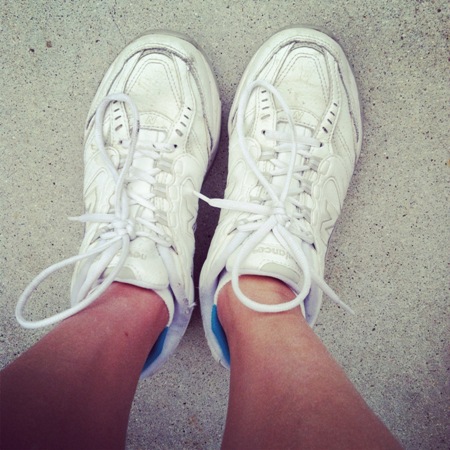 Meanwhile, here's what's been happening on Life as MOM:
Coming next week:
a Freezer Cooking Twitter Chat
more Summer Fun
Eat Well, Spend Less
What's in the Produce Box
How to Make Homemade Popsicles
Tips for Thrift Store Shopping
and more….
Be sure to let me know what stories and articles are helpful to you and what you'd like to see more of in the coming weeks. I want to make your "life as MOM" as fun and as easy as possible.