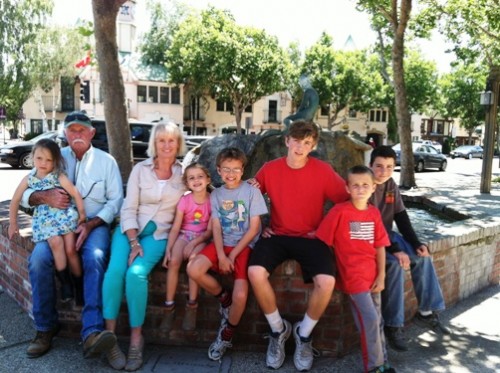 It's been another full week for the FishFam. I'm so thankful to be able to share my life with these sweet people.
We spent the early part of the week in the Santa Ynez Valley with the grandparents. Sleeping in on Sunday morning was a highlight. Being spoiled by the grandparents ranked high, too.
Trying out a new restaurant in Solvang called Chomp Burger was another. (Good, but not cheap. They need to lower the price of the kids' meal or erase the word affordable from their menu. #justsaying)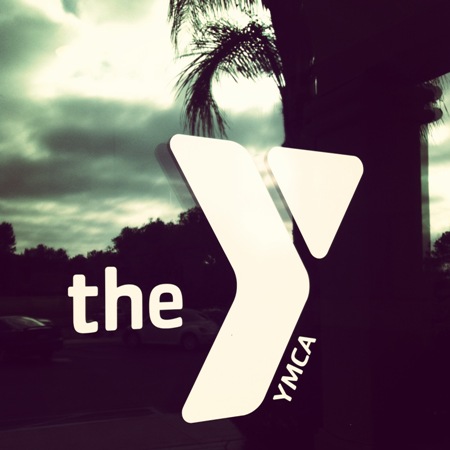 I became a regular workout fanatic, making it to the gym for five days straight. What has come over this girl? I dunno. But, I'm hoping to "build up my core" and strengthen my back a bit. I repeat: what has come over this girl?
I feel really good, though I'm not seeing body changes. That's okay 'cause I feel good.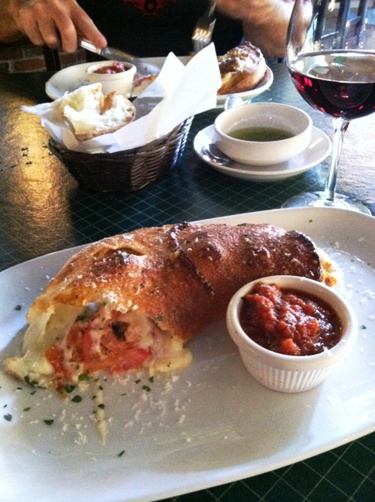 Hubs and I tried out a new restaurant for date night: Fratelli's. I couldn't help but think about the bad guys in the movie, The Goonies. The people there were very nice. And there was no stiff in the ice cream freezer. That I know of.
Dinner was great. We split an app, salad, and calzone. The bill was $40 plus tip. Not horrible, but not cheap, either. Makes me rethink the date night thing. Maybe I should make peace with fast food? I dunno. Maybe we should take up bowling. That would fit the whole Gym Girl image, wouldn't it?
Today finds us celebrating my dad's 70th birthday. Pictures to come next week, I hope. Like I said, it's been a full week.
Meanwhile, here's what's been happening on Life as MOM:

This month's Eat Well, Spend Less series was all about Summertime:
Coming next week:
more Summer Fun
Booking It
What's in the Produce Box?
Zone Defense Check In (see your assignment here)
Be sure to let me know what stories and articles are helpful to you and what you'd like to see more of in the coming weeks. I want to make your "life as MOM" as fun and as easy as possible.