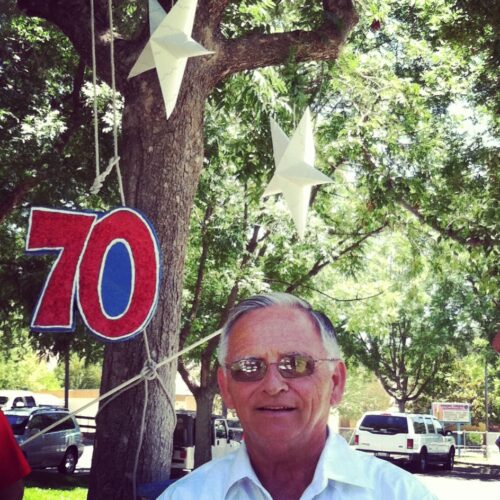 Last weekend we celebrated my dad's 70th birthday. It was a lovely day at the park with lots of good food and plenty of faces I hadn't seen in 20 years! It was really fun. We got to see Janel and Brett, visiting from Virginia. The cousins got to play together for the first time in two years.
It was a great way to enter the week.
After the drive home from LA, preceded by a weekend trip to the Santa Ynez Valley the week before, we decided to lie low. Hubs worked on the cars. I worked out at the gym. And all the FishKids got sick.
Yes, you heard correctly. It took exact one week for a sore throat, fever, and stuffy head to pass through six kids. I think we'll be better by Monday. And let's pray the parents don't get it, eh?
I spent a lot of time working on a new cookbook project. I'm excited about that. Good, tasty stuff. I read some good books. I think I finished three books this week. Yay me!
The kids kicked it and played too much video games. I put the kabosh on that by Friday and reduced gaming hours to 2 hours/day for the rest of the summer. That includes all screens, apps, etc, except for family movies.
On Monday we start Summer School and everyone is really looking forward to it. Maybe. Not.
Meanwhile, here's what's been happening on Life as MOM:
Coming next week:
another FREE printable meal plan
Celebrating the 4th of July
The Reading Hour
What's in the Produce Box?
An Easy Freezer Cooking Plan
Be sure to let me know what stories and articles are helpful to you and what you'd like to see more of in the coming weeks. I want to make your "life as MOM" as fun and as easy as possible.