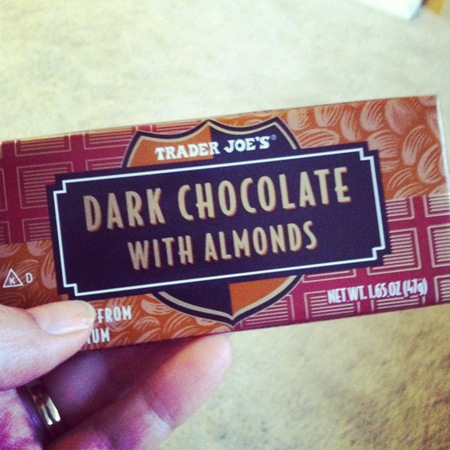 For this week's wrap-up, I thought I'd go old school. Mary posted a meme earlier this week that she found over here; it reminded me of the old days when blogging was so very personal and chatty. Remember those days?
So here are the questions and my answers.
Two recent meals: I made a seasoned chicken dish this week that FishBoy12 said was "the best fried chicken he ever had." This is high praise. He doesn't like breaded chicken, but he loved this. (And the plus is that it wasn't really fried.)
I also made a roasted tomato sauce to top pizza. That was super yum, too.
A recipe I'd like to try: I'm working on developing a recipe for homemade fish and chips. We went out to dinner at a fish shop this week for date night. It was good. But, it was 30 bucks. For 30 bucks, I expect a real fork at the least. So, I'm on a mission to do good fish at home.
What I'm liking around my home: We ditched the last of our hand-me-down furniture a few weeks ago. We haven't spent money to replace the loveseat or the chair, but I'm okay with that. I'm enjoying the open spaces and the absence of unsightly old furniture.
Also liking the fact that I found a bar of chocolate in the kitchen medicine cabinet. Amen.
What I'd like to improve: Last year, I experimented with a binder instead of a spiral-bound notebook. I've hated it. It's had a direct — and negative — impact on my productivity. This week I'm putting together a personal planner that will rock. Back to Fedex Office for me.
What I created this week: I'm working on a new book. Wait for it…?
Favorite job around the house: Typically, laundry, except this week. I'm behind on my own laundry, and need to get the kids caught up.
What I'm reading: I'm reading both An Everlasting Meal and The No. 1 Ladies' Detective Agency. (Those are Amazon affiliate links, by the way.) I'm not loving either book yet. Glad I borrowed them from the library.
Quote of the week: Keep your lives free from the love of money and be content with what you have, because God has said, "Never will I leave you; never will I forsake you." — Hebrews 13:5 (I'm working on this.)
Meanwhile, here's what's been happening on Life as MOM:
Coming next week:
another FREE printable meal plan
Zone Defense: Kids Stuff (see the assignment here)
6 Tactics for Family Fitness
Using the Produce Box Eggplant
Be sure to let me know what stories and articles are helpful to you and what you'd like to see more of in the coming weeks. I want to make your "life as MOM" as fun and as easy as possible.