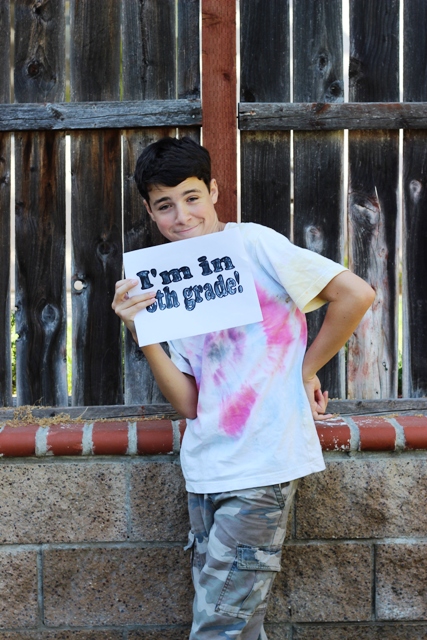 This guy? Will keep some blessed woman entertained for life. He very willingly posed for this "I'm in 8th grade" photo. And then offered to pose for some more.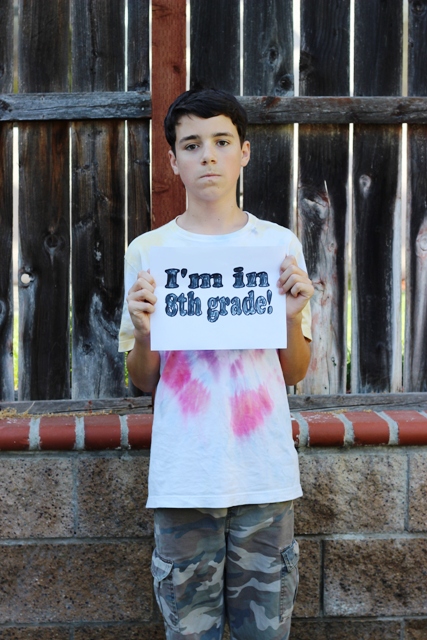 Very funny. And this?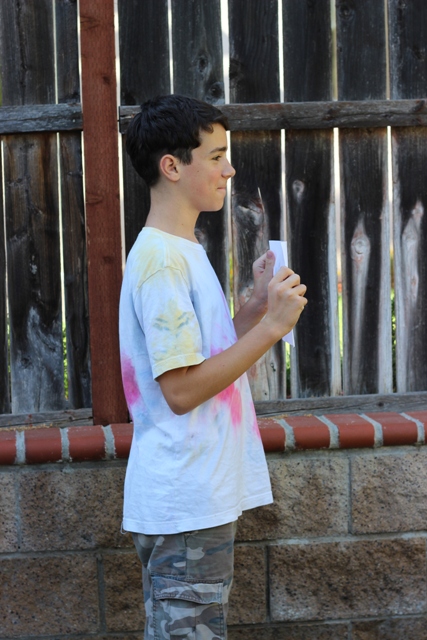 FishBoy12 was in the local police department's junior academy this summer and knows what a mugshot looks like. Heavens!
Yes, school started this week. And it wasn't a train wreck. I credit that in part to some very good planning thanks to this app: Schedule Planner HD by Intersog (That's my affiliate link for the iTunes store.) and the fact that I engaged a mother's helper for the month.
Sarah is a homeschool graduate who has a month left before she heads out to do missions with YWAM. She's working for us to help support her trip. The FishChicks are over the moon at having a big girl in the house. Sarah does math, art, and stories with the girls as well as other tasks that I can delegate.
Even the big boys were surprised at how smoothly our days went. I'm not sure what we'll do once Sarah leaves. I know FishChick5 — who cried every day when Sarah had to leave — will probably be beside herself. Be will keep marching on. And maybe we'll find another option. For the mean time, we're making the most of it.
Our humid heat wave continues. Without AC and cooking every afternoon in the kitchen, I am melting. MELTING. I hope the entire month isn't like this. Note to self: Summer in San Diego starts in late August; never schedule a cookbook to be due in September.
In other news, here's what's been happening on Life as MOM:
Coming next week:
another FREE Meal Plan to Print and Cook
5 Crazy Things I Do to Stay Sane
DIY on a Dime: Falling for Fun (new series)
Are You at the Right Pace for Your Life's Season?
Kids and Chores
Be sure to let me know what stories and articles are helpful to you and what you'd like to see more of in the coming weeks. I want to make your "life as MOM" as fun and as easy as possible.