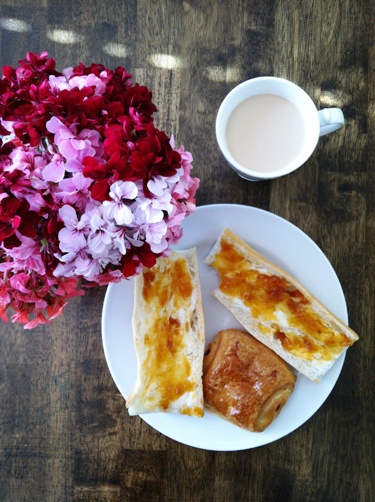 Sunday seems like it was a million years ago. It was a day of gluttony. I cracked open the last jar of aprium jar and spread it lavishly over baguette. I was liberal with the cream in my coffee. I indulged in a chocolate croissant. Just because.
It was a nice foil to the server issues that I battled throughout the day and into the week. It was absolutely a first world problem, me and my techy expert at odds with computer code that didn't want to do what it was supposed to do. We've got most of the issues worked out except for a few glitches in ebook delivery. So, if you bought a book this week and didn't receive the download link, please email me and I will get that to you pronto.
Technical difficulties aside, it was a very nice week.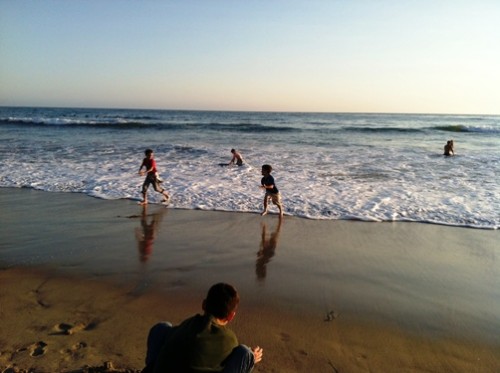 Sunday: The aforementioned gluttony. Breakfast was followed by a steak lunch. Super yum.
Monday: We went to Pizza Port and the beach for a family fun night.
Tuesday: The kids and I walked around the lake for a few hours in beautiful weather. The LA Kings won Game 1 in their series against the sharks.
Wednesday: Hubs and I went to Rosina's to celebrate our 19th wedding anniversary. (Thanks for the cash, Dad.)
Thursday: I met Rena for coffee. Kings won Game 2.
Friday: I made jam. We tested out the anniversary gift my hubby bought. I finished reading Pride and Prejudice for the 52nd time.
Saturday: Hockey games galore. Kings win Game 3? (One can hope!)
Meanwhile, here's what's been happening on Life as MOM:
Coming next week:
How to Fight Like a Mother
Eat Well Spend Less: Entertaining on a Budget
another printable meal plan with grocery list
Kitchen Jobs that Kids Can Do
San Diego Staycation Suggestions
DIY on a Dime: Summer Fun
Be sure to let me know what stories and articles are helpful to you and what you'd like to see more of in the coming weeks. I want to make your "life as MOM" as fun and as easy as possible.