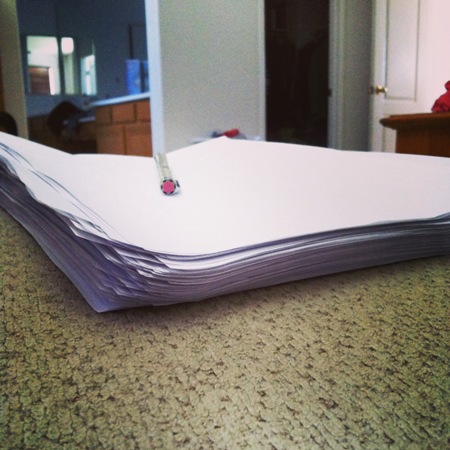 It was "book week" at our house this week. While I put the finishing touches on my second cookbook (details coming in a few months), my kids read books. I bought a handful of books we'd never read before so that the choices would be fresh. Who doesn't love the novelty of a brand-new, never-been-read-by-anyone-else book? We also loaded up at the library, too, so there would be plenty to go around.
It was so nice to take a break from the usual routine. The kids read and did math and practiced for their upcoming standardized tests. I furiously typed and edited.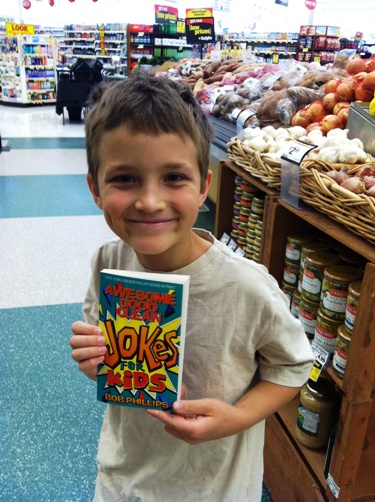 FishBoy8 bought a new joke bookfor himself. He was thrilled to find it when we went to the grocery store. Can't you tell? I guess he's been checking it out each time we go to the store. I must have my head in the potatoes while he's perusing the book stand. He was happy to see that no one had bought it yet.
The kids also made books! It seems that they took "book week" quite literally. I found little booklets sewn together with thread as well as stapled together with standard staples. This mama was impressed.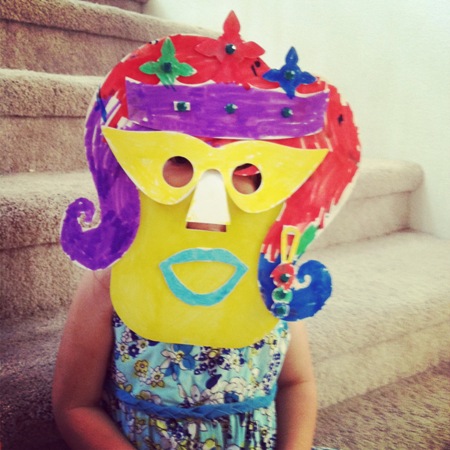 A highlight of the week, however, was the mask kit. Oh my! I bought it on Amazon with the books.
At the time I thought I was being a little extravagant, but once the kids dug in? Oh my! Except for markers, everything they needed, EVERYTHING, was included in the kit: jewels, accessories, even foam stickies so you don't have to bust out or supervise glue! My younger children had a blast with these masks that they were able to make all on their own.
These are definitely something to keep on hand for summer vacation and rainy days. Love it!
We also discovered a new game called, "4 Pics, 1 Word". It's hard to stop playing, but I've found that it's great to play with the kids. They enjoy solving the riddle together and early spellers get some practice figuring out how to spell the word.
So, that was the basics of our week.
Meanwhile, here's what's been happening on Life as MOM
Coming next week:
How was YOUR week?