Here's the week in review at Life as MOM: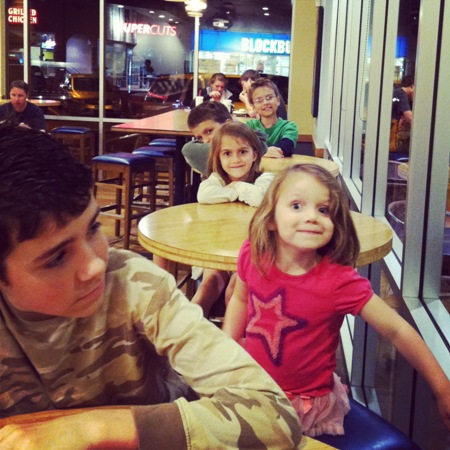 It was a long week. There were some good things, some bad things, and some things I still don't comprehend. The highlight was probably doing fun things as a family that didn't involve screens.
We have a lot of screens. Screens are not bad. They help us do a myriad of things. But, we have to be in control of our screens, not the other way around. So, that's a daily battle I fight as a woman but also as a mom.
One of our ways to get away from the screens was to get out of the house. FishPapa had the idea to go out for dessert. Since I had coupons for free churros at Rubio's, that was an even bigger win. Go out for FREE dessert. We arrived just a short time before closing.
It reminded me of the time that one of my kids wrote a song entitled, "Baby Churro". I saved it. He was in the early writing and reading stages, maybe 8 or 9, and composed a full poem about Baby Churro. I wish I could find it to immortalize it for you here. Someday….
In other news, it's been a busy week, keeping on track with school, preparing for standardized testing, hockey games and practices, etc. I am really looking forward to summer. Really. Very much. Immensely.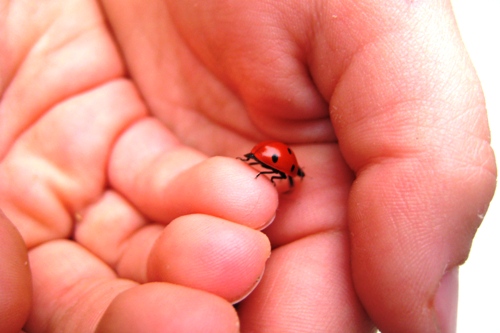 I posed the question on Facebook last night:
Planning some home and kid series for the summer. Do you have any special requests or challenges that need trouble shooting? I'd love to have your input so I can find or create resources to help you.
Folks left some great questions and ideas. If you've got one to add to the mix, leave it here in the comments section. The Life as MOM contributors and I will do our best to figure some of those things out for all of us.
So, that's it for us. I've got four hours of hockey games tonight. Yes, really. It's all good, but it does take some careful planning.
Meanwhile, here's what's been happening on Life as MOM:
Coming next week:
Life as MOM is  celebrating FIVE years! Yay! Can you believe that it's been that long. Some of my first readers have become close friends in real life. That is such a blessing to me. I'm celebrating with a weeklong giveaway extravaganza, including great prizes from sponsor, CVS.
Lots of Anniversary Giveaways
Zone Defense: Living Spaces assignment
URS: BBQ
Thoughts on Motherhood and Infertility
Be sure to let me know what stories and articles are helpful to you and what you'd like to see more of in the coming weeks. I want to make your "life as MOM" as fun and as easy as possible.