The weekly ramble: where I blog like it's 2004.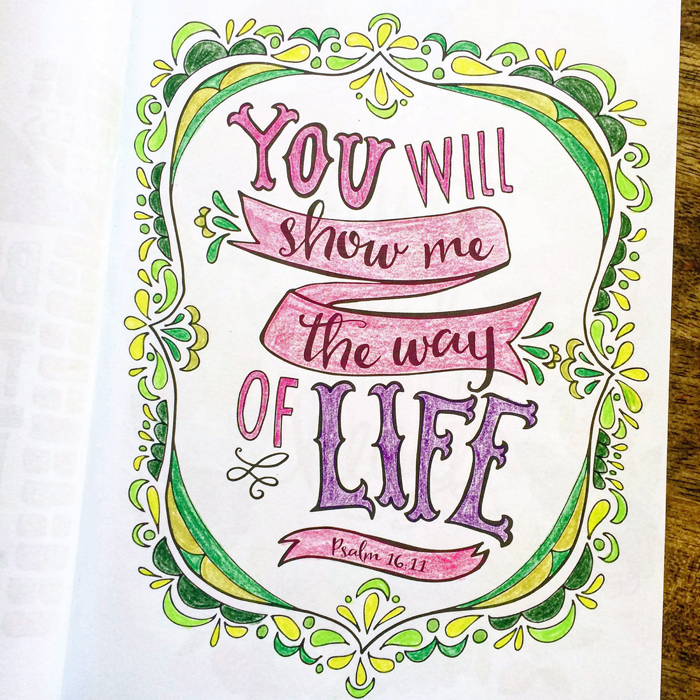 The week has not gone on without its mishaps. Grumpy children. Grumpy mamas. Messes. Funky wi-fi. Empty gas tanks.
Despite the crazy, there've been lots of really great things. I know folks say that you shouldn't take pictures, just absorb the moment. But, I love scrolling through images of the week and being reminded of precious moments and people.
I'm really thankful for that iPhone camera!
Here are some of my favorite moments of the week:
My Monday morning Periscope. I was so worried about it, wanting to make it worth it for new viewers. It was fun that the coloring page I chose to feature fit perfectly with what I wanted to share: My biggest mistake as a mom. I love how He works!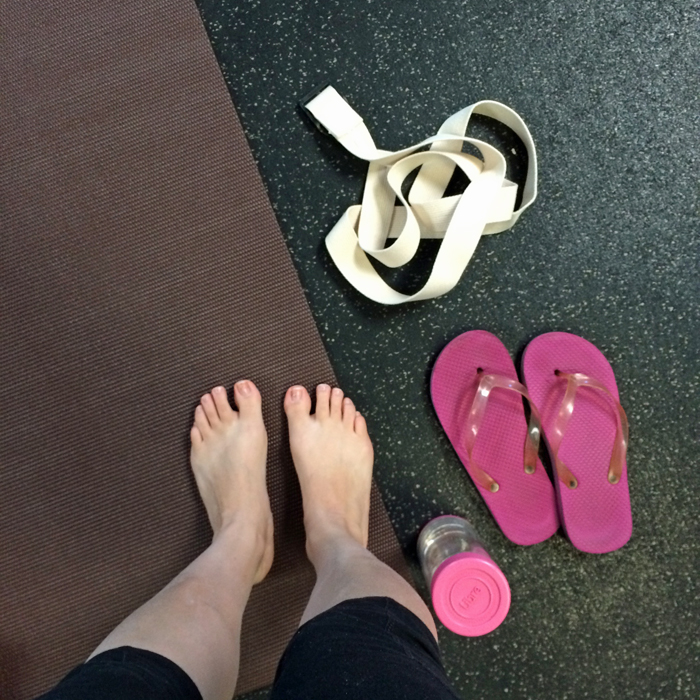 I am starting to be able to do more at yoga. I saw a glimpse of this in early December before my meds got to be too much. This week I saw another glimpse of it, so maybe my meds are in the right place now. Like nonexistent! I'm cautious but hopeful that my thyroid is behaving itself.
Either way, I'm super thankful that I'm able to take a weekly yoga class and exercise on a daily basis, either at home, at the gym, or in the neighborhood.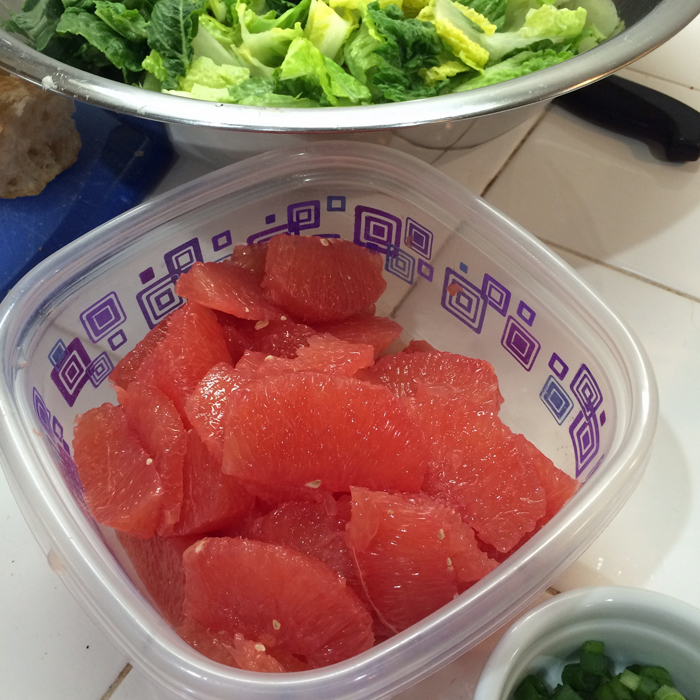 Grapefruits are a big favorite at our house, particularly when I cut away the pith and peel to leave the juicy sections. My kids were thrilled to see grapefruit on the menu this week.
I was even more thrilled when I figured out how to do a kitchen demo on Periscope! I'd tried once in December to do a demo and it failed miserably. This time was a success! So, if you want to know how to make grapefruit fit for a king, check out the replay.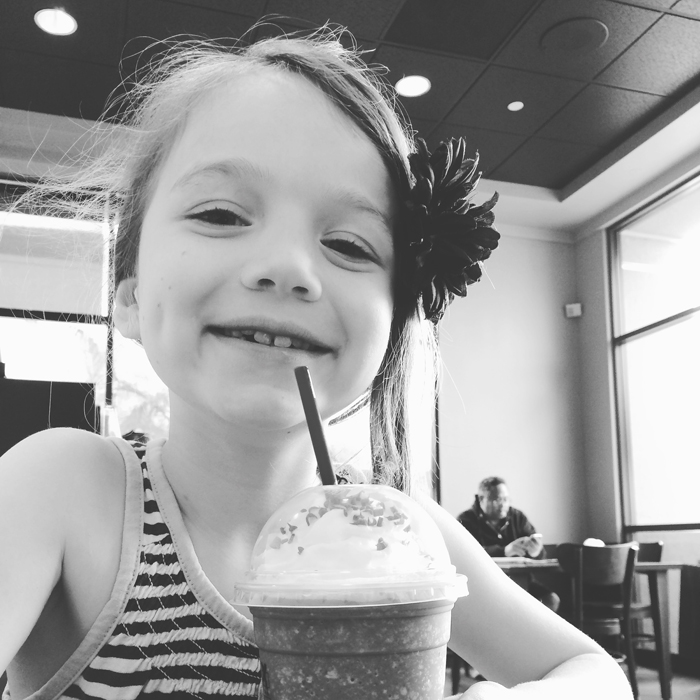 This girl is so joyful. She almost always has a smile on her face. She's my bonus baby and such a wonderful bonus at that! This was her week for a coffee walk. It had been a rough day, but walking and talking with her — and playing the Alphabet Geography Game was super duper fun.
She also is learning to roller skate with Big Sis's hand-me-down skates. Her excitement is infectious! Love it!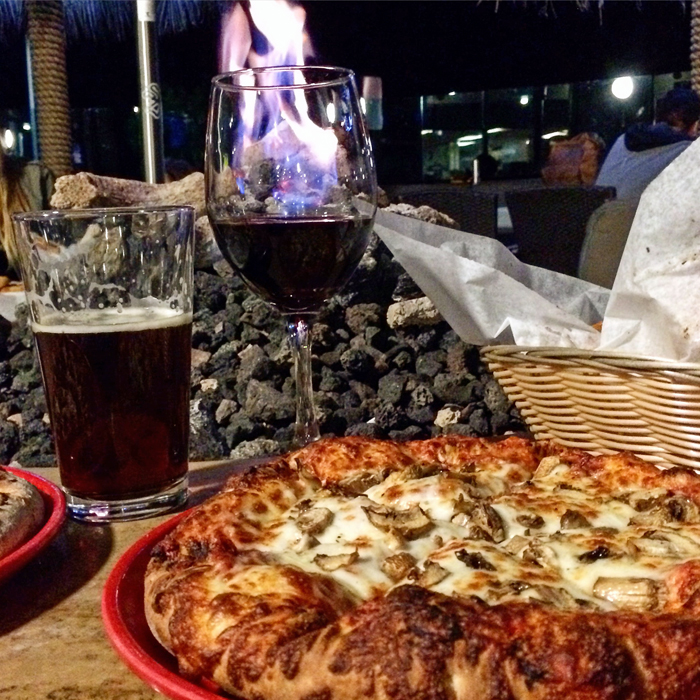 Date night is a highlight of my week. THIS is one of the perks of living debt-free, and I'm so thankful. As Dave says, "Live like no one else, so you can live like no one else." Being able to spend the evening with my husband at a favorite pizza place/microbrew is such a fun little respite in the week.
This week we sat by the fire pit and enjoyed his and hers drinks, pizza, and wings. (His: beer, jalapeno/chicken; hers: cabernet, mushroom pizza)
Another plus of the week is celebrating FishPapa's birthday today. He said he wanted to skip it, but we're ignoring him a little. Celebrating quietly is our compromise.
Despite its imperfections, it was a good week, indeed.
Meanwhile, here's what I've been doing this week:
Coming soon:
a FREE Valentine idea booklet
Healthier Meal Planning
Handmade Valentines for Dummies 😉
Do ya get the newsletter?
If you already get the newsletter, you know that I've been handing out freebies and special bonuses over the last few weeks. If you're not on the list, then you don't know what you're missing out on!
Be sure to sign up for bonus offers, surprise giveaways, extra content, and special deals for Life as Mom "insiders".