The weekly ramble: where I blog like it's 2004.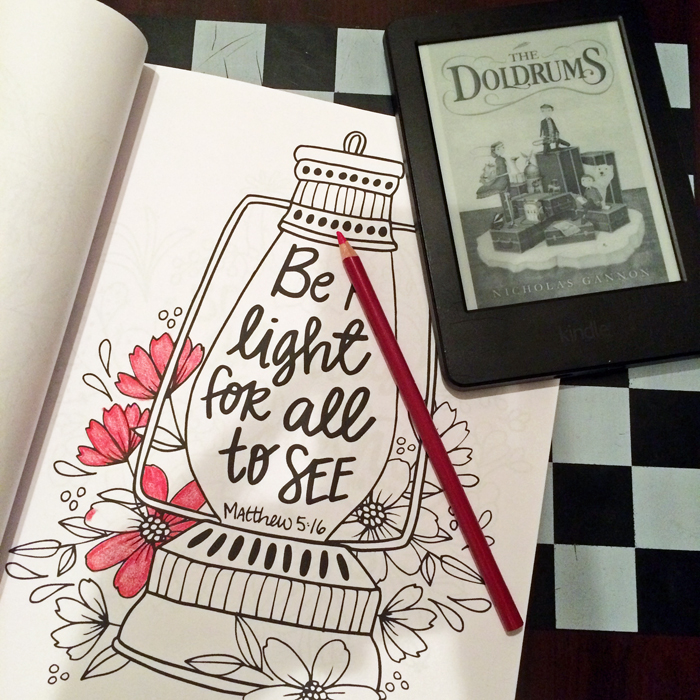 Oh, the week got away from me. Yes, yes, it did. I'm typing this later on Saturday night than I thought I would. I've got Beethoven's Wig playing in the background and it's making me type much more dramatically than I normally would. Imagine all kinds of bombs going off in the background.
And yes, it's a great CD. My littles love it.
Also, littles now means 7 to 11. How did that happen?
Yes, life is getting away from me. We are here. We are alive. I'm all hormonal these days, waking up with night sweats. Happens about once a month, if you know what I mean. Should be a good weekend. 😉
It was a pretty chill week actually. The kids and I read The Doldrums. I'll be giving you the full review in this month's Booking It. But, know that it gets the FishFam stamp of approval.
Other than that, let's see what else I can report.
I'm still loving my new coloring book that I bought myself for Christmas. It's called Beauty in the Bible Volume 2. Don't get Volume 1, the drawings are too small. This one is perfect. I also splurged on the deluxe set of Prismacolor pencils. Did I tell you that already? I used Christmas money from my parents. Thanks, Mom and Dad.
I'm getting good at this treating myself, aren't I? 😉 I also bought these.
Now that I have been to the tax lady, I won't be treating myself too often. Cough. Ahem. Gag. I love my tax lady, but she didn't have good news for me this year. Bummer in the summer.
And yes, we've had almost summer-like weather this weekend. The kids told me it was "too hot" to play outside. It was like 71. They even busted out the ice cream and the fans. Oh my. We've gone soft here, haven't we?
I only wished we weren't still on water rations. Trust me, I'd trade the February sunshine for a good dose of El Nino.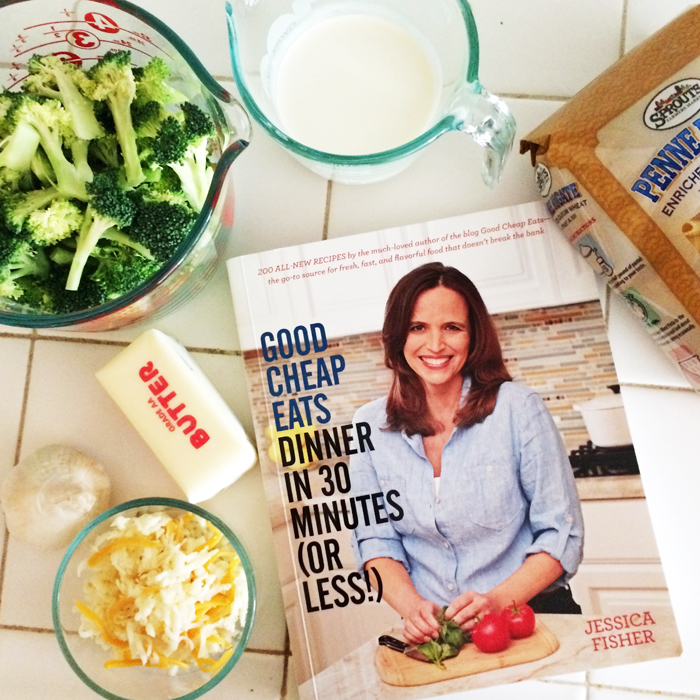 This month I'm scoping through my new cookbook, Good Cheap Eats Dinner in 30 Minutes or Less! I don't have a specific time when I'm broadcasting; it just depends on our meal plan. I'm giving kitchen demos where applicable and talking about the recipes, answering questions, etc. Be sure to follow me @jessicagfisher so you can be notified when I go live. You can catch all the replays here.
I scope every morning (except Sunday) at 7 am PST for a Life as Mom broadcast. It's been super fun to get to know you guys in a different way AND to meet new people.
Here's one of my favorite scopes from the week:
You do need to take care of yourself.
So, I guess that's all I got for you this week. I've kinda slacked off in the exercise department. I still haven't figured out how to do ALL THE THINGS.
But, at least the taxes are done.
Don't forget to sign up for your FREE Valentine's Day Family Fun Book of Ideas when you subscribe to my Sunday newsletter.
Meanwhile, here's what's been happening on Life as MOM:
Here's what's been happening on Good Cheap Eats:
Coming soon:
Zone Defense: The Ebook
Homeschool Helps
Tea Time for Kids
Healthier Meal Planning
Do ya get the newsletter?
If you already get the newsletter, you know that I've been handing out freebies and special bonuses over the last few weeks. If you're not on the list, then you don't know what you're missing out on.
Be sure to sign up for bonus offers, surprise giveaways, extra content, and special deals for Life as Mom "insiders". This month's freebie is a FREE Valentine's Day Family Fun Idea Book.