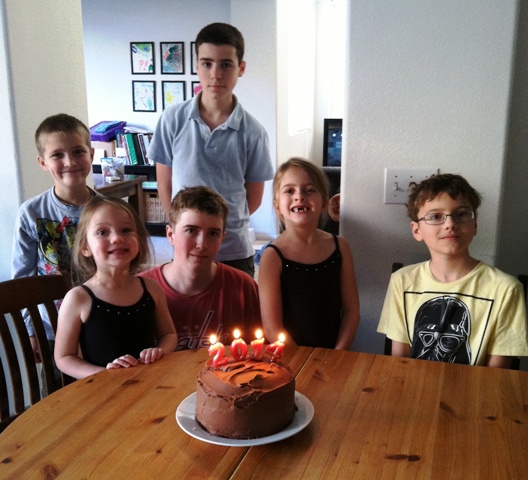 Gosh, they're cute, aren't they? I'm still amazed when I stop and look at photos of my peeps. They're all mine! I never would have thought it, even ten years ago. But, wow! Such crazy fun.
For New Year's Eve, each child was responsible to plan and prepare a different appetizer. We had such a tasty selection of foods: mini burgers, cheese and crackers, jalapeno poppers, a veggie tray, sour cream onion dip, garlic breadsticks, and corn dogs. The corn dog child wanted to make them from scratch, but I just wasn't up for the challenge, so we bought some from Trader Joe's.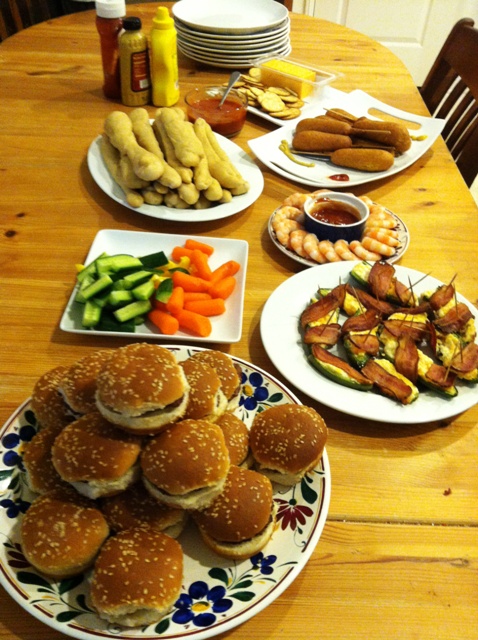 I confess, I've been a little grumpy this week. Since peri-menopause has thrown my calendar up in the air and scattered my schedule completely, it's hard to know when to expect to feel certain ways. Now in retrospect, I realize why I was grumpy. It would be nice to cut that off at the pass, wouldn't it?
I didn't really know I was being grumpy at the time, but when I look back over the week, I realize my words were a little shorter than I wished they were, and I was a less fun mom to be around. Gonna add that to my list of wants this year: manage hormones better.
In other news, the Pantry Challenge is in full swing. I've inventoried the freezer, and we're using stuff up this next two weeks in order to save money, rotate stock, and keep our mad frugality skilz sharp. We do this every January and July and I blog it daily over at Good Cheap Eats. If you'd like to have a peak at the reality show of my kitchen, hop on over.
(Hint: Baking and making desserts every day helps reduce the grumbling of your diners. I made homemade ice cream to go into root beer. Total Mom of the Year award.)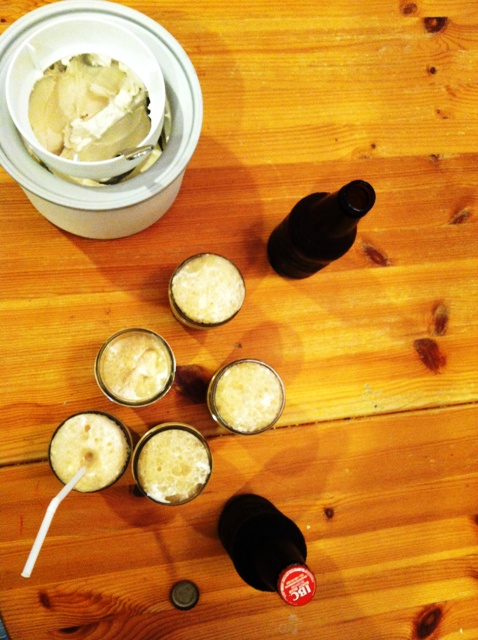 School starts on Monday, and at the moment, I'm not looking forward to it. It's going to be hard to get my people back into a routine. Maybe we should have started on Thursday like other people did? Oh well. Back in November I discovered the Brave Writer program. I'm hoping it will add a little life into that area of our school work.
That's about it. We had a sluggish kind of week. I went to the gym. I cooked. I answered emails. And I think someone needs to wash my car.
Meanwhile, here's what's been happening on Life as MOM:
Here's what's been happening on Good Cheap Eats:
Coming next week:
The LAST 12 Days of Christmas Giveaway
Another FREE printable meal plan
Add Life to the School Lunch!
Zone Defense
An Easy, Protein Power Freezer Cooking in an Hour Plan
Be sure to let me know what stories and articles are helpful to you and what you'd like to see more of in the coming weeks. I want to make your "life as MOM" as fun and as easy as possible.