The weekly ramble: where I blog like it's 2004.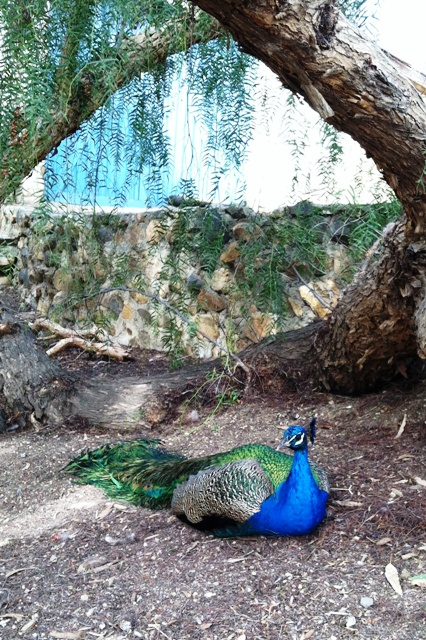 It seems like yesterday that I was typing this column out with my parents here. Woosh. The week just went by and I'm not sure where it went.
We had a nice visit with my parents. You can check out the gold they brought us from their backyard here. It took half a day to juice all those lemons, but it was totally worth it.
Since my dad is a Western enthusiast, I took him to tour the Leo Carrillo Ranch. He loved it, especially since he used to watch The Cisco Kid on television when he was young. The ranch is where we saw the peacock. Cool, eh?
FishPapa took the girls on a date while I took the boys. It was a little interesting division we haven't done before. Usually, it's girls go one way, boys go the other. Definitely something for us to do again.
The week has been peppered with a little bit of everything. The weather has been warm. Again. I'm not saying that to gloat. This is actually pretty bad. We're looking at serious drought this year. No fun. Can you send some of your precipitation our way?
Pray for rain, K?
Meanwhile, here's what's been happening on Life as MOM:
Here's what's been happening on Good Cheap Eats:
Coming next week:
The Importance of Face Time
8 Things You Can Do to Make Tomorrow Better
Make Junk Food Yourself
A Frozen Cake
Be sure to let me know what stories and articles are helpful to you and what you'd like to see more of in the coming weeks. I want to make your "life as MOM" as fun and as easy as possible.