The weekly ramble: where I blog like it's 2004.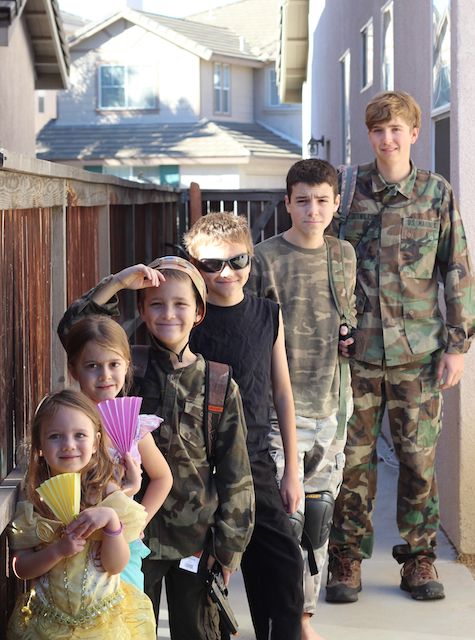 The week did not behave. I'll leave it at that. But, instead of whining about X, Y, and Z, let's count our blessings shall we?
Those six kids, they are in my top seven. Also,
We got a little rain. Yay! Every bit counts in this thirsty state.
The kids are not complaining about our sugar fast.
I had a fun chat with a friend about European travel.
Speaking of which, we're starting to narrow down travel dates. I've put off getting passports but need to do that soon.
The puke that one child experienced earlier in the week appears to be the result of a migraine, not a stomach bug. Still a bummer for him, but I'm thankful that the rest of the family isn't "in for it".
I ran a full MILE on Monday. Then my hip acted up the rest of the week, so I'm not sure what to think. But, I'm still proud that I did it.
I'm going to be chatting about "eating well on a tight budget" next week for Coffee Table Conversations. It's a webinar that you got free admission to if you bought the Ultimate Healthy Living Bundle last fall.
Other important info-may-shun:
My second cookbook, Best 100 Juices for Kids, is coming to a bookstore near you in just a few weeks! If you have a desire to transition your kids off sodas and other sweetened drinks, then Best 100 Juices for Kids is for you. About 1/4 of the book doesn't require a juicer, and the other 3/4 will convince you to buy one. Preorder your copy now so that you can get the lowest Amazon price between now and release date.
I'll be signing books and chatting about alternatives to sugar in Santa Clarita during the first weekend of May. On May 3 at noon I'll be at the Barnes and Noble on Valencia Blvd. On Sunday the 4th, I'll be at Taste of the Town. I'd love to meet you if you're in the neighborhood!
And …
What is UP with that truncated feed?!

It recently came to my attention that it is against Amazon's Affiliate Program TOS for me to send out any post via email or rss feed if it contains an affiliate link. I had to make a hard choice: forego sharing links to Amazon or truncate the feed. For better or for worse, I chose the latter.

I try to play by the rules, though I don't enjoy disappointing people. If that is you, I am sorry.

I know this is kind of a pain to click through. Believe me, I appreciate your taking the time to read, clicks or no clicks! If you read this site via email or in a reader, I hope you won't mind one more click in order to keep up with all the doings here.
Meanwhile, here's what's been happening on Life as MOM:
Here's what's been happening on Good Cheap Eats:
Coming next week:
How to Eat Better on a Budget
Booking It
Zone Defense Wrap Up
Alternatives to Commercial Protein Bars and Smoothies
A Pirate Fairy Party
Be sure to let me know what stories and articles are helpful to you and what you'd like to see more of in the coming weeks. I want to make your "life as MOM" as fun and as easy as possible.