The weekly ramble: where I blog like it's 2004.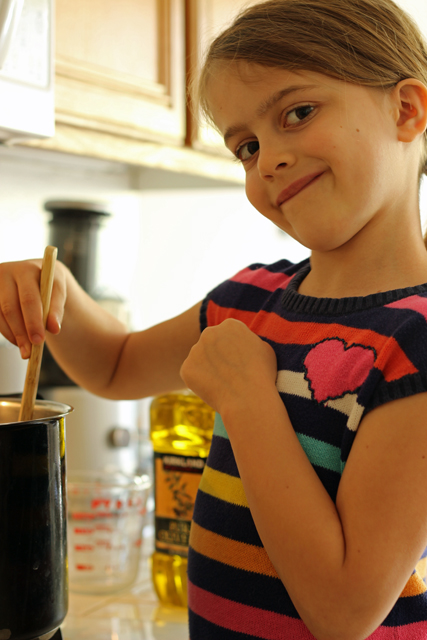 This girl? She's going to be an amazing cook someday. She's seven. She has an internal radar that goes off the minute I set foot at the stove or in the kitchen for that matter. She is desperate/eager/passionate to help and to learn.
In by-gone days, cooking was my therapy. The kitchen was typically a quiet place where I could go to be alone, much like the shower. I could think, I could create, and I could muse over whatever was bothering me.
I say by-gone, because that season has passed. My daughter wants to help me. She wants to learn. She wants to be with me. I would squander those precious gifts if I didn't make the most of them in the here and now. They might not always be there. She might cease to be so enthusiastic someday, especially if I shun her now when she's most eager.
As a food writer and cookbook author there are times when I don't really know what I'm making until it's made. Those are the times when I give her a different task, like setting the table "fancy".
I'll confess having a helper is sometimes hard for me. I can work faster and cleaner if I do it on my own. I miss that time all by myself.
At the same time, I see the greater good here. I see that this is my opportunity for shaping her character as a woman and a home cook. It's a picture of motherhood in general, we give up a little bit of ourselves in order to help build a better life for our kids. And that's a good thing. It's an honor and a privilege.
I'll have plenty of time alone in the kitchen someday. Probably too much. So, I'm going to welcome my daughter as my helper, plan things she can do on her own.
And make sure I get a bubble bath a little more often.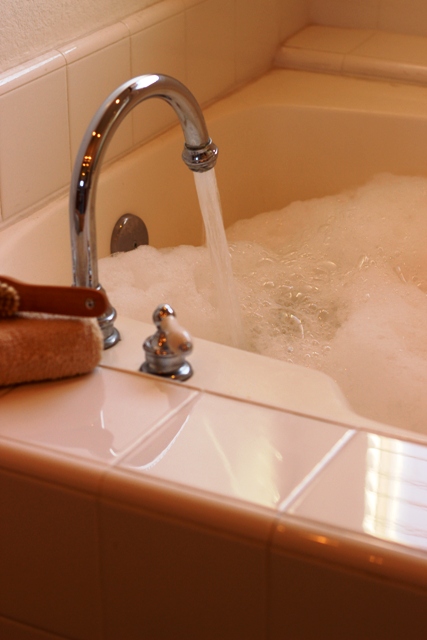 Meanwhile, here's what's been happening on Life as MOM:
Here's what's been happening on Good Cheap Eats:
Coming next week:
Another This Week's Dinners for $70 or Less Meal Plan
Making Juices for Kids at Home
How to Eat Better on a Budget
Having Your First Baby?
The 15-Minute Morning Routine that Rocks
Be sure to let me know what stories and articles are helpful to you and what you'd like to see more of in the coming weeks. I want to make your "life as MOM" as fun and as easy as possible.