The weekly ramble: where I blog like it's 2004.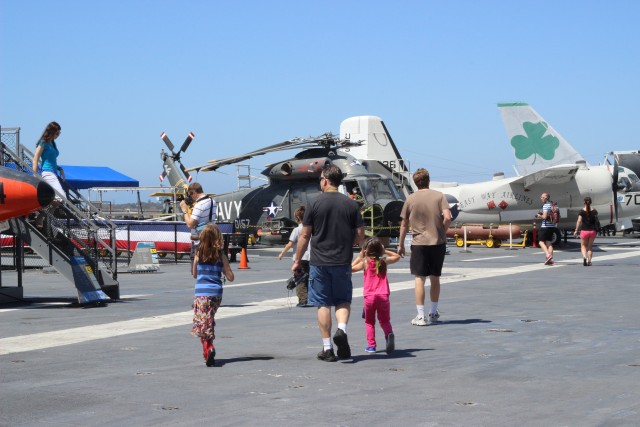 This week is a blur. FishBoy11 tested for yellow belt on Sunday. I overslept on Monday. On Tuesday, we visited the USS Midway for a field trip. Wednesday I went to yoga. Thursday we did running club, library, post office, and lunch with the FishPapa. On Friday I went to yoga and cleaned house for a visit with the inlaws.
In and amid all that, we forgot to go to Karate, started reading through The Warden and The Wolf-King, and tried to keep up with school. Yes, we're doing school all summer.
It was a week of survival, but that's okay. That's how we roll.
Coming up in the next week, we've got one SAT exam, two days with the grandparents, two birthday celebrations, and a trip to the Great Homeschool Convention for FishPapa, the teenagers, and me. Who's going?! Let's meet for coffee!
Meanwhile, here's what's been happening on Life as MOM:
Here's what's been happening on Good Cheap Eats:
New to Life as MOM? Check out this good stuff from the archives.
Coming next week:
9 Ways to Have a Great Week
Summer Activities to Foster Kindergarten Readiness
Freezer Cooking for Men
Free Screen-Free Play
Gambling on Jesus
Be sure to let me know what stories and articles are helpful to you and what you'd like to see more of in the coming weeks. I want to make your "life as MOM" as fun and as easy as possible.