The weekly ramble: where I blog like it's 2004.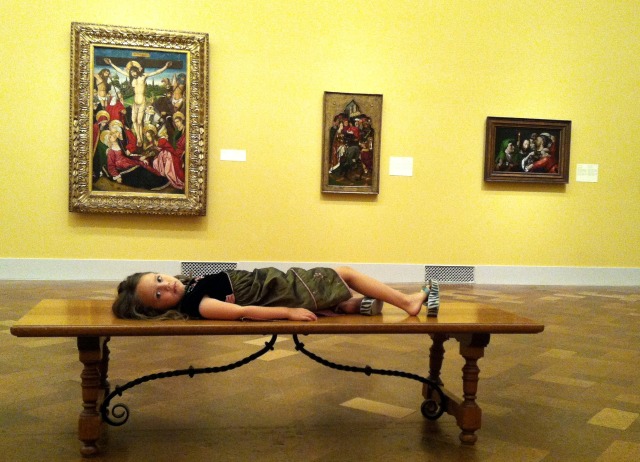 We  call this "Bored Girl at a Museum". She was hungry and more than done with browsing the San Diego Museum of Art earlier this week. But, she's so stinking cute, isn't she?! I couldn't resist taking her photo.
It was actually a really fun time. It tested us for what's to come in Europe. As in, how can I keep six kids interested and engaged at the Louvre? My desperate brilliant mind came up with all kinds of questions to ask the kids in order to get them to interact with the paintings — or at least look at them.
I think we most of us really enjoyed the Sorolla exhibit. I love his beachscapes as well as his portraits. I'm thinking of buying this book. I don't have many coffee table books, so that would be a cool one to have, but I also don't have a coffee table, so maybe not.
I resisted the museum gift shops, but they were tempting! Can you tell? Instead, I came home, hopped on Amazon, and bought this art book to work through with the kids. FishChick7 has already starting reading it. It's got a great list of questions to ask kids about artwork in it.
We viewed the entire museum, but the Sorollas were my favorite. Second was the pieces that were recovered by the Monuments Men. Yes, really! They placed placards near those pieces so we could know that bonus history of the paintings. (I just finished the book this week and highly recommend it.) Can you tell fine art has been on the brain?
In other news, we're just plugging along, doing school and trying to have some fun as well. I crave a little more routine than we have right now, but I'm not sure how to pull it off. It becomes increasingly more difficult as my kids get older. They all have minds of their own. Interestingly enough!
It still feels like herding cats. And then I have to remind myself of this.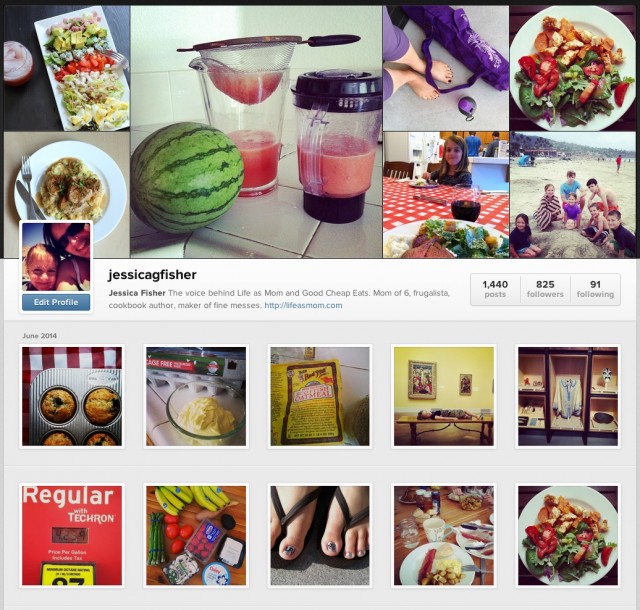 Meanwhile, here's what's been happening on Life as MOM:
Here's what's been happening on Good Cheap Eats:
Coming next week:
A new Dinners for $70 or Less Plan that can be shopped at Trader Joe's
What to Wear in the Months after Having a Baby
Reconnecting with Old Friends
Summer Learning for Kids (& Parents, Too)
The Beauty of Mom Food
Be sure to let me know what stories and articles are helpful to you and what you'd like to see more of in the coming weeks. I want to make your "life as MOM" as fun and as easy as possible.