The weekly ramble: where I blog like it's 2004.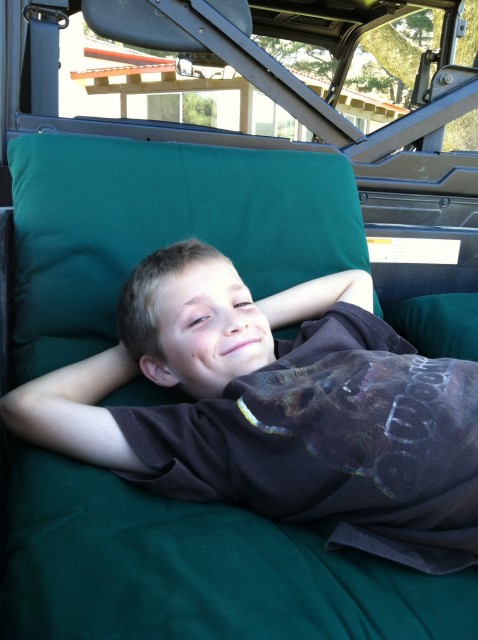 As I type, this is basically what we are doing: resting and relaxing. We drove up to Santa Barbara and Santa Ynez for the weekend. It's a whirlwind trip, just brief visits with friends and the grandparents. But, it's been so good.
I've unplugged for the most part which is why this update is so brief — and late, at that. Unplugging is good for us. It can be hard to do when you feel the frequent desire to record or document what's going on in your life. I've taken few, sporadic pictures, and have tried to focus on the people at hand. Santa Barbara is one of my happy places. I'm trying to just soak it up this weekend. I have little photographic evidence that we've been here.
Sometimes the memories are good enough.
Meanwhile, here's what's been happening on Life as MOM:
Here's what's been happening on Good Cheap Eats:
New to Life as MOM? Check out this good stuff from the archives.
Coming next week:
Ideas to Help You Get Ready for Back to School (yes, really)
A FREE printable freezer cooking plan
Trusting God to Keep Our Kids Safe
How to Get Out of Debt
Giving Good Gifts
Be sure to let me know what stories and articles are helpful to you and what you'd like to see more of in the coming weeks. I want to make your "life as MOM" as fun and as easy as possible.