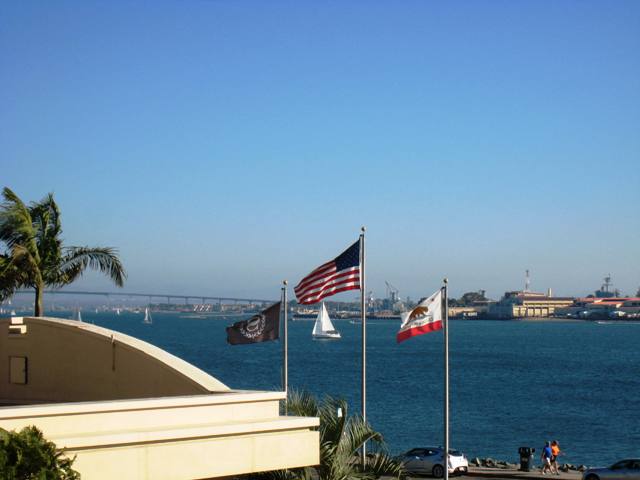 Hold onto your hats, this is going to be a ramble….
Last weekend, hubs and I escaped our regular routine for 24 hours. My sister came to watch the kids and we headed down to the bay. The weather was beautiful and we had such a great time relaxing with one another, unplugging, and talking without interruptions. I was not ready for it to end. At all. It was a little hard to come back to an evening of hockey games, but it was a great weekend all the same.
On Monday, I tackled all the weighty appointment-making for my upcoming physical. I finally switched my GP and am getting the full workup done. I also tried really, really hard to get more than one thing done on this list of things to make the week better. School happened, people were fed, and we lived to fight another day. I read this beautiful post from Brave Writer and was reminded of my year in teacher's education and my early years of homeschooling when all the world was my oyster. Oh to recapture some of that today! I'm gonna try.
Tuesday I got my blood tests done. Of course, I forgot to tell the phlebotomist that I'm allergic to those alcohol wipes. I have the gnarly rash to show for my error. Maybe I won't forget again. My youngest brother came to visit for a few days which was super fun, especially for the kids. Some of them are closer in age to him than I am, so it's always a blast for them to visit with their uncle/sortofbigbrother.
Wednesday was date night. We did an exciting dinner at Chipotle and a stroll through Sprouts. We do know how to live on the wild side. Yes, yes, we do.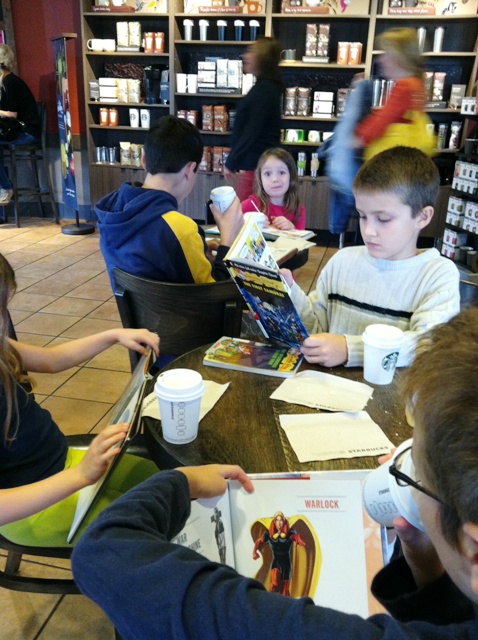 On Thursday, the girls and I had the opportunity to serve our homeschool running club by punching lap cards. It was so sweet to see so many middle and high school kids patiently wait for my girls to maneuver the hole punchers. What great kids! Afterwards we made a quick stop at the library and then took our books to Starbucks. Where else can a child be socialized into American culture, I ask? It was really sweet to see my kids reading and drinking hot cocoa as if this was the most natural thing in the world.
Friday, I had my mammogram. Ouch. It was a little more painful than last time. Not sure why. But, there you have it. Hopefully, all that works out okay. My Aunt Cass is a breast cancer survivor. I don't take that lightly.
Here we are Saturday already. I've been in the kitchen almost all day working on recipes and trying to get us ready for our family vacation to the grandparents that starts at the crack of dawn tomorrow. We've got hockey tonight and a whole lot of packing to do before I sleep. I could use another day, honestly.
As it is, I have lots of other great stuff to tell you about, but I'm late for a hockey game, so…. check in over the next day or two because I've got some great news to share!
Meanwhile, here's what's been happening on Life as MOM:
Coming next week:
Love Your Life, part 2
Booking It: A Review of Mr. Penumbra's 24-Hour Magic Bookshop
more Kitchen Time Savers
Falling for Fun
Mom Breakfasts
Ebooks and Why They are a Good Thing
A 24-Hour Date on a Dime
Be sure to let me know what stories and articles are helpful to you and what you'd like to see more of in the coming weeks. I want to make your "life as MOM" as fun and as easy as possible.