The weekly ramble: where I blog like it's 2004.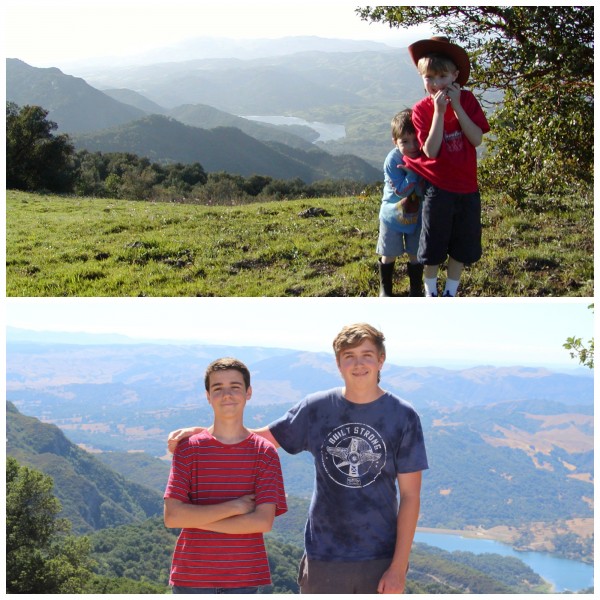 Has it really been less than a week since we were on vacation? I feel like I've lived an eternity since then.
One of the highlights of the weekend was revisiting this hilltop along the Santa Ynez Valley where my in-laws live. We were last here 8 years ago when our boys were 8, 5, 3, and almost 1. I vaguely remembered a picture of the two oldest with the valley in the background, so we did our best to recreate it. We didn't quite get it right. We should have had them swap t-shirts and step farther away from that lake in the background. But, it's still a fun recreation.
Reader Janine suggested that we recreate our Eiffel Tower picture (or maybe she meant this one) this fall in Paris. Brilliant idea, and now I'm trying to figure out what other photos we could recreate during our trip.
Speaking of trips, we went for passports this week. Our kids did so great. We were all dreading the 90-minute appointment at the post office. It's a very tiny post office. It helped that we brought books and devices. The night before I gathered all the paperwork (birth certificates, copies of driver's licenses, and expired passports) and filled out not eight but ELEVEN applications.
You are supposed to complete the forms in BLACK ink, but remember who doesn't read directions, but just jumps into an experience?! Yes, that would be me. I didn't realize this until I was done with the third application, so I got to do them twice. Yay me!
We kinda dragged our feet on passports, mainly because of the total bill: $1170 for eight passports. If it looked like we really weren't going to get to go, I didn't want to shell out the money. That said, we haven't bought plane tickets or reserved accommodations. Yikes! I know. But, it's the goal to have this all taken care of this month. To be honest, I've been watching the price of British Airways since April and the costs have not changed enormously. Why BA? Can you say nonstop flight from San Diego to London?! Yes, ma'am. That's why.
I've been writing this post for about 90 minutes now because I hopped off on a rabbit trail of looking for Edinburgh accommodations. I really need an insider's help. We're going to make that our first stop and chase the warmth south. Throw your advice into the comments section. I would love it!
Also, if you don't already subscribe to my newsletter, you can do that here. It's not the same as the daily RSS feed to let you know there's something new on the blog. In fact, the newsletter content isn't even available on the blog. Twice a month I'm sending out bonus "posts" as well as special tips, coupons, etc. You won't get access to the bonuses if you don't sign up.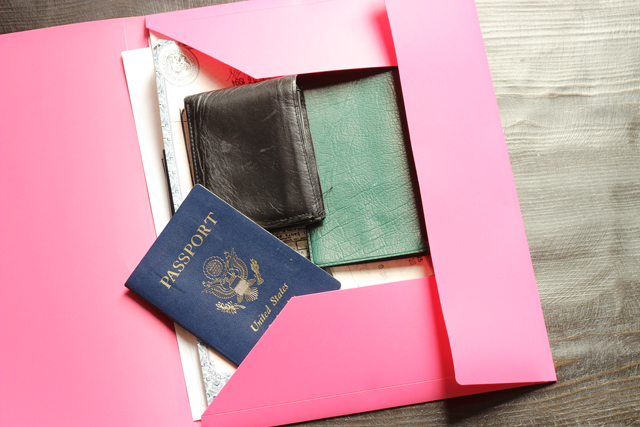 Meanwhile, here's what's been happening on Life as MOM: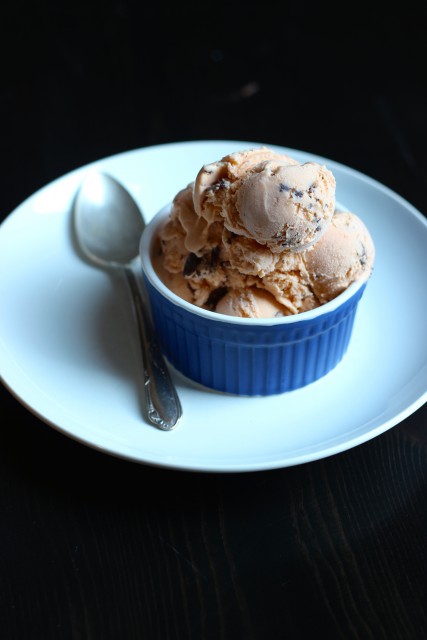 Here's what's been happening on Good Cheap Eats:
New to Life as MOM? Check out this good stuff from the archives.
Coming next week:
A New Kind of To Do List
Homeschool Curriculum for High School
New Routines for the School Year
Family Activity Night Themes
Christmas in July (hohoho!)
Be sure to let me know what stories and articles are helpful to you and what you'd like to see more of in the coming weeks. I want to make your "life as MOM" as fun and as easy as possible.