The weekly ramble: where I blog like it's 2004.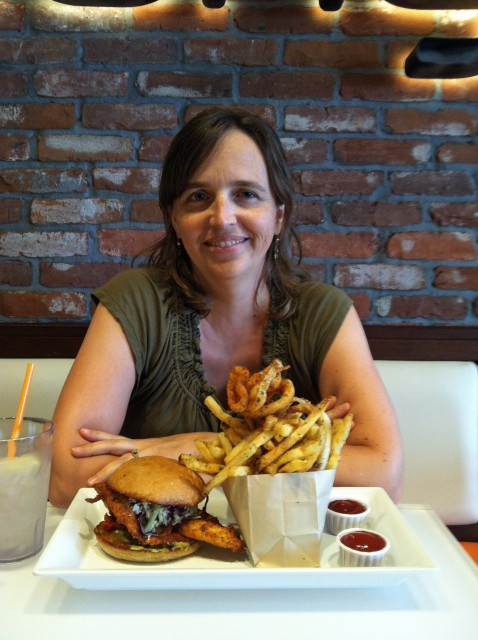 My husband snapped this on date night this week when we tried out Burger Lounge. It was super good. And, no, I did NOT eat all those fries and onion rings myself. FishPapa ate most of them, honestly. When fries are involved, I sometimes have to race him so that I get my fair share.
I feel old. Looking at this picture, I realize that I look it, too. My one consolation is that I've seen Savannah Guthrie with and without make-up. (Props to her for sharing those photos and being a normal mom like the rest of us! She's a natural beauty and looks great postpartum.)
I can't stand to wear make-up, so I don't. But, I look in the mirror or at a picture and I feel disappointed. Then God shows me a gorgeous celebrity without the make-up and then I don't feel bad. My plain face is doing okay after all.
Skin issues have been on my mind a lot this week — besides just my vanity and age spots. I went to the doc on Monday to have some spots checked. She thought they were fine, but just to be sure, she did biopsies later in the week. Ouchie! I didn't realize that it was minor surgery. She did "punches" of the spots. Think Thrifty ice cream scooper going through your skin.
FishChick5 had another bout of herpes. NOT the icky kind, mind you. But, she's struggled with cold sores on her thumb and face since she was a toddler. Last fall, it presented on her eyelid which can be super bad. Last weekend she started complaining about her eye hurting. Yep, the virus was stirring again.
She is such a good patient. Oh my. She's also the one who's had to be a good patient. Besides herpes, she's been airlifted to Children's as well as suffers from serious, potentially life-threatening food allergies.
While I didn't love two trips to the doctor for her and two trips for me this week, I am super thankful for living in a time and place where there are treatments for these things that ail us.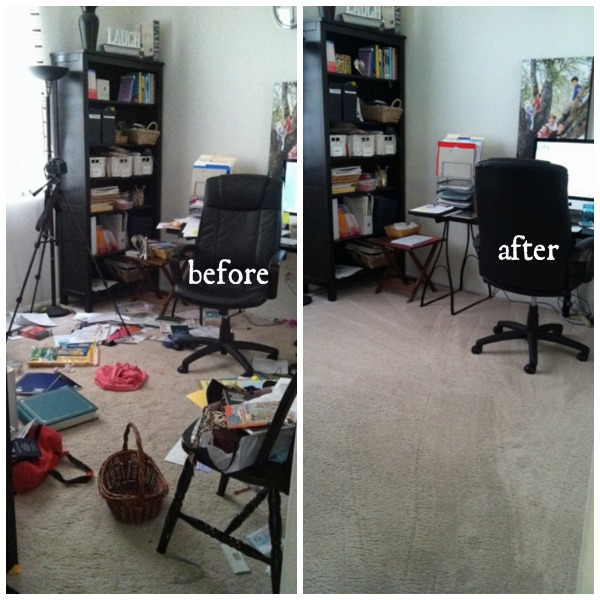 When I wasn't shuttling back and forth to medical facilities, I cleaned my office. It was an all-day affair. I'm determined to turn over a new leaf: to tidy the office and the school table each night before bed. I really don't like the mess, but I get so distracted….
As far as school is concerned, I'm the most prepared I've ever been in 12 years. I'm stunned. You can see all my organizy-ness over here. Wow. I even remembered to buy apples for our First Day of School Apple Pie. I'm sure next week I'll be reporting 52-kinds of disasters, but at least I can say I tried.
Before I forget, did you get your new calendar pages for Organizing Life as MOM? They are available in the Life as MOM estore for only $3. You can buy the main book as well as homeschool and blogging add-on packs. If you just need calendars, you can get those too. Sorry I made you wait all summer.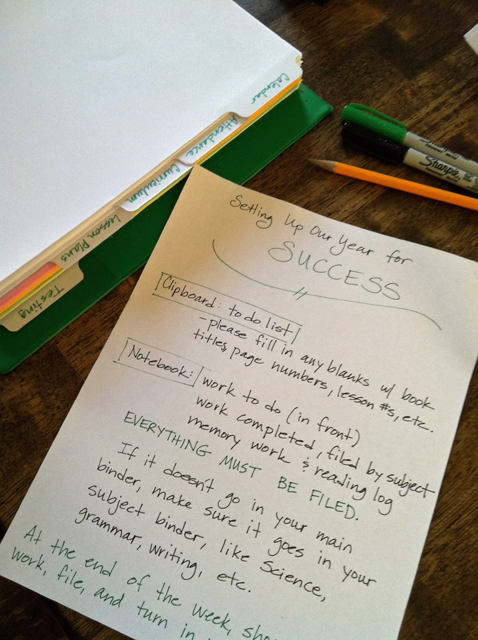 Meanwhile, here's what's been happening on Life as MOM: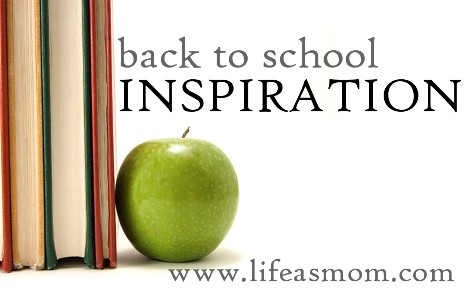 New to Life as MOM? Check out this good BACK TO SCHOOL stuff from the archives.
I've had school on the brain this week as I plan for the new year. Here are some helpful posts from the archives if you're interested in homeschooling or are just curious what we crazy people do.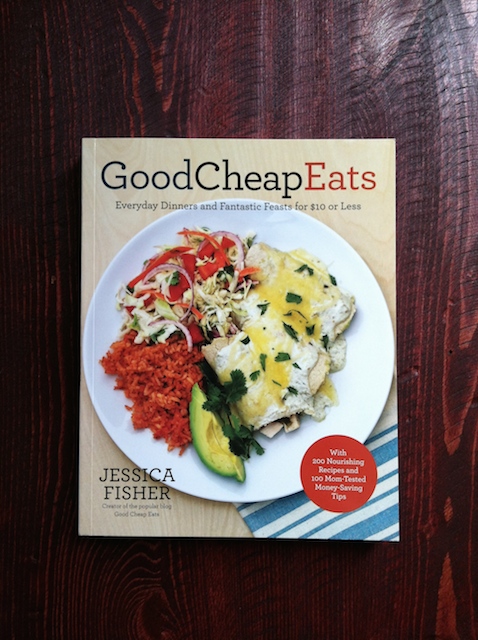 Here's what's been happening on Good Cheap Eats: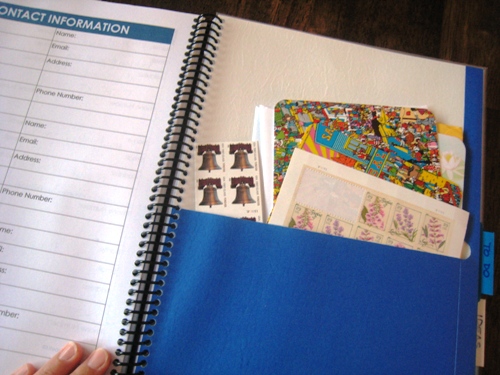 Coming next week:
How to Create a Budget
Moving without Losing Your Mind
Helps for the Baby Daze
A Household Notebook and How to Do It
Another Bonus Feature (Be sure to preorder Good Cheap Eats soon!)
Be sure to let me know what stories and articles are helpful to you and what you'd like to see more of in the coming weeks. I want to make your "life as MOM" as fun and as easy as possible.