The weekly ramble: where I blog like it's 2004.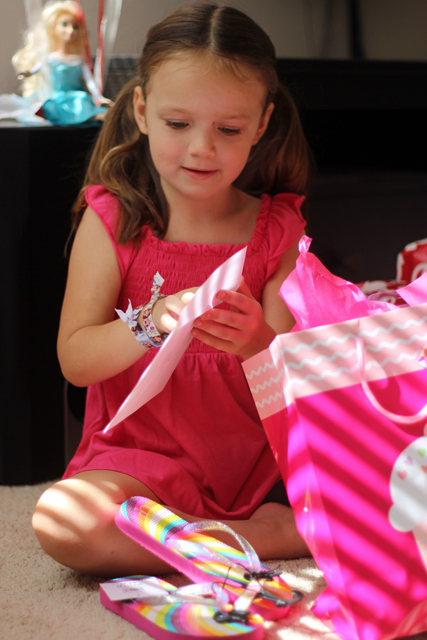 This girl turned six on Monday. My baby is six. Not sure how that happened. In some ways, I'm thankful that she doesn't have a baby book for me to cry over.
(Yes, I know, the girls need to get their scrapbooks done. Maybe 2015 will be their year!)
Anyway, birthdays are official school holidays at our house, so we took the day off. Grampa Jack, Auntie Jamie, Auntie Nel, and Uncle Brett came down as well as the cousins so it was a super duper birthday. FishBaby (yes, she'll always be my baby) had mapped out the full day months ago in storyboard. It was precious.
She's not yet able to spell many words, so she drew pictures of each stage of her birthday: pancakes, eggs, and bacon for breakfast; pizza for lunch; swimming at the pool; dinner at Chick-Fil-A. And the thing that she has been adamant about for months: a Jesus cake.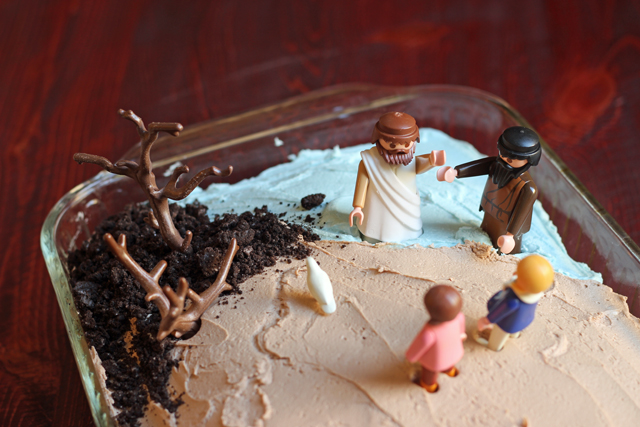 I have no idea where she got the idea, but she wanted a Jesus cake with Jesus, John the Baptist, and all the "baptizers". She was all-in. How thankful I am that Playmobil make great cake toppers!
We had to rifle through the Playmobil boxes for days in search of the right pieces. Hear me saying, "People, we need to find Jesus!"
True story. Amen.
It was a great little celebration of our little miss. After that the week kinda went downhill. It was pretty hard to get into school after a long weekend. We had many late afternoons trying to finish up everything.
May next week be a little more energetic! We aren't taking Monday off; FishPapa is just going to have to do school with us. 😉
Meanwhile, here's what's been happening on Life as MOM:
Here's what's been happening on Good Cheap Eats:
New to Life as MOM? Check out this good stuff from the archives.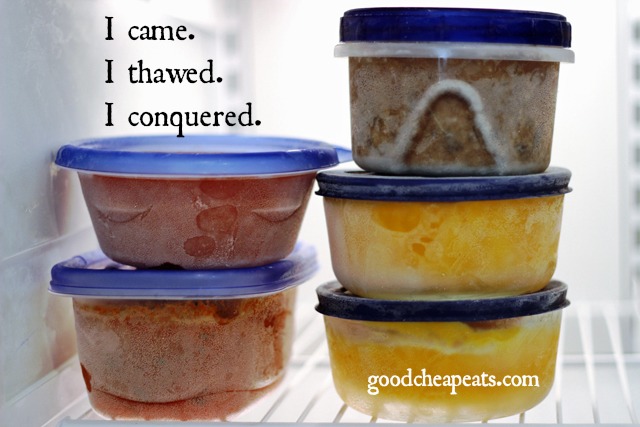 Coming next week:
Preparing for Fall
Be Proactive Against Lice!
Enjoying the Baby Daze
Reducing Debt
Be sure to let me know what stories and articles are helpful to you and what you'd like to see more of in the coming weeks. I want to make your "life as MOM" as fun and as easy as possible.