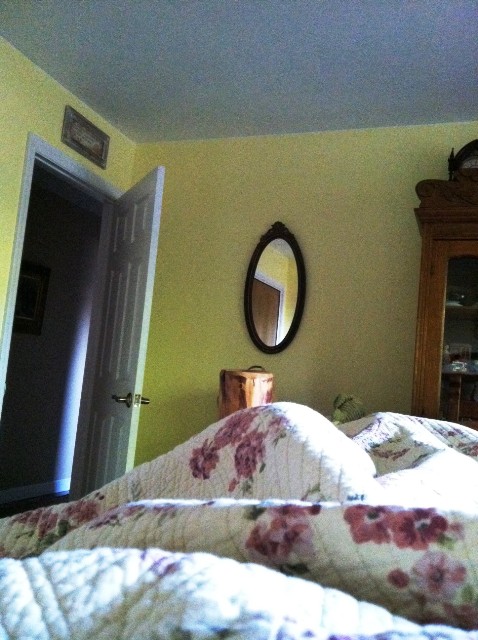 It was not the best of weeks in these here parts. We were supposed to have a wonderful three days off, exploring the central coast. Instead, half a day in, my back went out and I was down for the count. I'm not one to stay in bed and let people bring me bacon. Though, it was very good bacon.
I spent one day on my in-laws' couch, one day in the car driving home, and another day recuperating at home. I'd be lying if I said I was a pleasant patient.
But, my kids and my husband were troopers, fetching me things, bringing me things, even carrying me or offering me a arm to lean on. Seriously, there was moment when my husband had to carry me because I could not walk on my own.
That is what I call sweeping me off my feet.
All in all, it's all fine. The chiropractor diagnosed that both sacroiliac joints were bigtime inflamed, sacroiliitis. There we have it. The bummer is that there was no warning. It just came on in a flash and knocked me off my feet — quite literally.
Regardless, we did have a great visit with the grandparents. And I'm so thankful for kids and husband who are quite capable of handling things without me.
Meanwhile, here's what's been happening on Life as MOM:
Coming next week:
Be sure to let me know what stories and articles are helpful to you and what you'd like to see more of in the coming weeks. I want to make your "life as MOM" as fun and as easy as possible.