The weekly ramble: where I blog like it's 2004.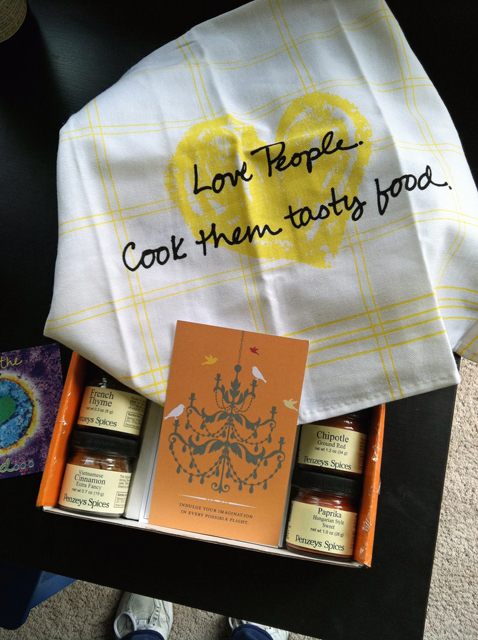 Love People. Cook them tasty food. Yes! This is my first Christmas gift this year and I love it! My friend Anne sent me a surprise package from Penzeys. It just made my day. Thank you, Anne!
I'm a little late getting the Weekly Ramble up. Sorry about that. Since my laptop died last winter and we replaced it with a desktop, my ability to work via mobile has been squelched a bit. Despite the wonders of the iPad, it really isn't conducive to blogging, so there we are. No work while we're out of town; that's probably a good thing.
Except for those of you who hang on my every word and can't continue through the weekend without the Weekly Ramble. Ahem.
Last week was a whirlwind of activity, trying to get a week's worth of writing done in three days as well as cooking for Thanksgiving. Throw in the college application process and a 3-hour road trip each way, and I'm beat! I'm not quite ready for Monday morning to get here, at which time I will be getting one child ready for a consultation with the oral surgeon. Yay!
In fact, the week is peppered with appointments: oral surgeon, orthodontist x 2, wart removal. We know how to have a good time around here! I'm one of those people who really like to stay home, particularly in the winter months. Little green marks on my calendar? Bleh. Thank you, Google Calendar.
FishBoy17 and I procrastinated about the college app thing. It wasn't as difficult as we thought it would be which makes it worse that we put it off. I haven't spent much time researching what his chances of acceptance are. I figure God has some plans that I don't know about it. He always does, you know? As long as my boy does his due diligence in classes, tests, and applications, we can trust God for the outcome. This is a much better alternative to stressing about it. He has lots of options, including several great community colleges to choose from, so let the chips fall where they may!
Pray that I hold this resolve. He's been simmering this last essay all weekend and is waiting for me to finish this post so we can cross all the t's on the online application. Ladies with babies, I promise you, it will go by in a blink of an eye and you will not understand where the time went.
Excuse me while I get a kleenex….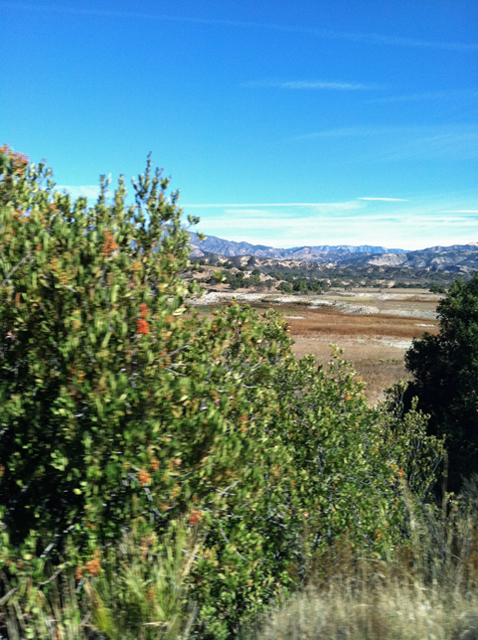 That's Cachuma Lake. If you didn't know it was a lake, you…well, you wouldn't know it was a lake! We've never seen the reservoir so bone dry. My husband is 52 and grew up in Santa Barbara County. Times are hard for California. Pray for rain.
We had a lovely visit with my inlaws on Thursday and Friday and then headed home yesterday. Saturday night I watched several of the Agents of SHIELD episodes that I'm behind on. I still have three more to catch up on. It was good just to chill with the littles for a few hours. I need to do that more. See preceding two paragraphs.
I wrote a month-long meal plan on the ride home yesterday and did some grocery shopping today. I plan to triple anything that can be frozen so that we can build a little stockpile of freezer meals without taking a full weekend to do it. You can see my December meal plan over on Good Cheap Eats. Remember how we're trying to get our household to run more smoothly? Food is our first line of defense.
In delegating certain tasks to kids last week, I found out that there's a lot they don't know. I learned this the hard way. Don't ask. So, I also spent the weekend lining out a Cooking 101 Curriculum for my children. May the cobbler's kids always have shoes! More on our FishFam Cooking Lessons soon.
I think this counts as rambling as the weekly ramble can get. And I already had a second cup of coffee. Oh boy!
Have a great week!
Meanwhile, here's what's been happening on Life as MOM: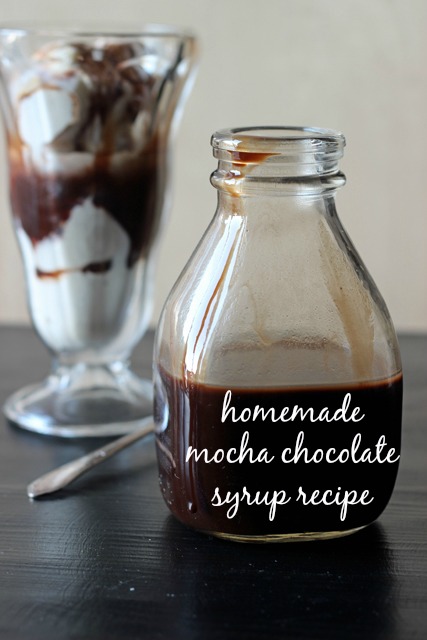 Here's what's been happening on Good Cheap Eats:
New to Life as MOM? Check out this good stuff from the archives.
Coming next week:
A Gift Guide for Family Travel
Holiday Sweets and Savory Treats
more of Our European Vacation
Freezer Meals for the Holidays
How to Make Lavender Soap
Be sure to let me know what stories and articles are helpful to you and what you'd like to see more of in the coming weeks. I want to make your "life as MOM" as fun and as easy as possible.