The weekly ramble: where I blog like it's 2004.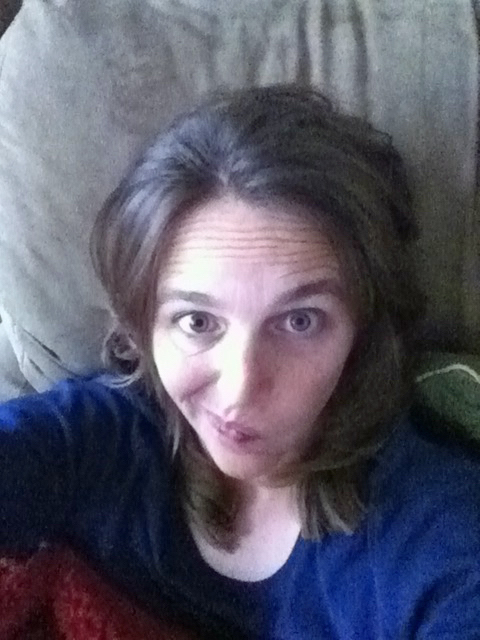 Did you miss me? For the first time in a long time, I was too ill to type. Imagine that. Things have been quiet here and on Facebook since I got the Flu. Ugh. I'm on day five and still not feeling quite up to par. The girls, particularly FishChick8, have started to show symptoms. I'm hoping just us females get it because Christmas week with sick boys and men doesn't sound like much fun.
Most of the week I spent drinking hot lemonade (fresh lemon juice, hot water, and honey) and dosing myself with NyQuil at night. I shifted into low gear in terms of "work", but amazingly we had a great week of school and some fun family nights, watching Pride & Prejudice (my go-to sick movie) and catching up on Marvel's Agents of SHIELD.
I also took kids Christmas shopping.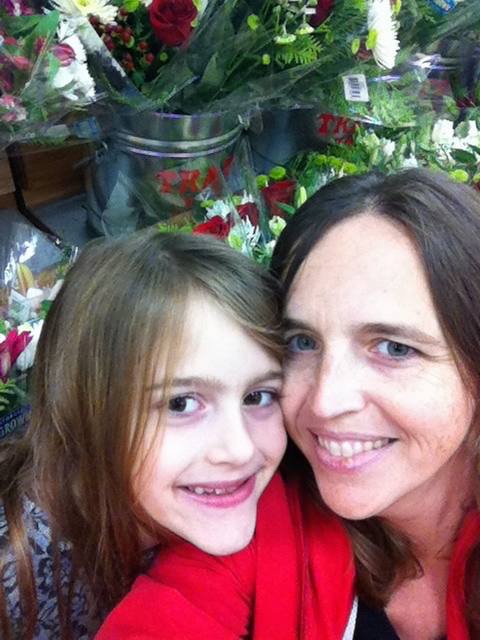 Last year I enlisted the kids' help for stocking stuffers. They loved purchasing junk food and trinkets for each other to stuff stockings with. I loved not having to spend more money for filler.
This year we stepped it up a notch and the kids swapped names for a big present (up to $15) for one of their siblings. Last week I took a couple boys shopping, this week I shopped A LOT, taking the others. What at first seemed highly inefficient turned out to be great bonding time with each of my littles, all on their own — with a Starbucks thrown in for good measure. Ahem.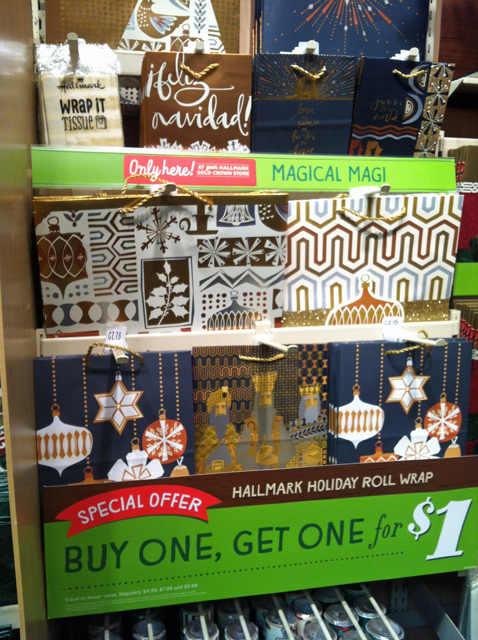 While we were out, I decided to see if Jules was right in saying that nativity wrapping paper has disappeared. She is. I looked in Walmart, Target, and Hallmark, and there is nary a baby Jesus to be found. There's Justin Bieber, though.
The closest I came to "Christian" wrapping paper for Christmas were the Magical Magi at Hallmark.
I'll admit that I usually buy my wrapping paper after Christmas and I buy solids and stripes so that I can use them all year long. Now, I'm kinda tempted to buy the next nativity paper I see just on principle. I never thought those manger scenes would disappear, but I guess they have.
I did find some pretty — and expensive stuff on Amazon. But who buys wrapping paper from Amazon? Toilet paper, yes, but wrapping paper?
I have never waited THIS long to do my shopping but this was the year to wait and wait and wait. I didn't want to just buy stuff. Hubs and I talked about it. The kids and I talked about.
It wasn't until Friday morning that I submitted a big, ginormous Amazon order. That was nice. After all that kid shopping, the last thing I needed was to run around town looking for things on the list. Already on Saturday morning shipments are arriving! 24 hours later? Yikes.
I was stunned that Amazon had marked some items up extremely high — up to TWICE the list price on some Lego — so I went through Target all by my lonesome on Friday afternoon. I found the infamous Snickaloaf while I was there. If not for the peanut allergy, it would have made it into the cart.
Other than being sick, it was a pretty good week. Bonus: FishBoy17 got his first college acceptance email. (Yes, email, not a fat packet in the mail anymore.) I admit; I cried. The child survived my homeschooling. The experiment is working.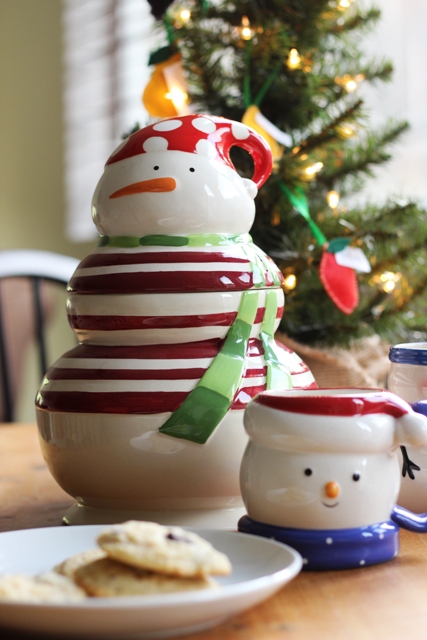 Meanwhile, here's what's been happening on Life as MOM:
Here's what's been happening on Good Cheap Eats:
New to Life as MOM? Check out this good stuff from the archives.
Coming next week:
12 Days to a ReNEWed You
The Greatest Hits of Booking It
A Very Merry Christmas
Be sure to let me know what stories and articles are helpful to you and what you'd like to see more of in the coming weeks. I want to make your "life as MOM" as fun and as easy as possible.