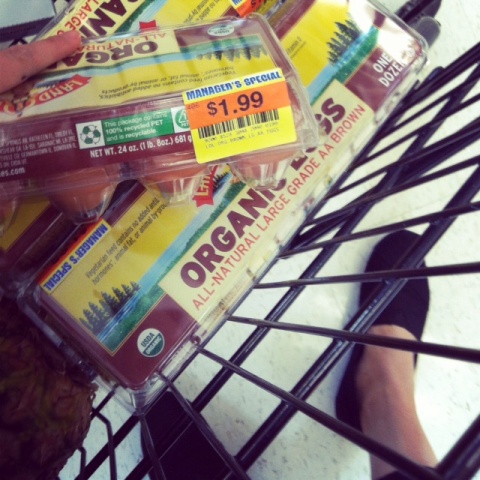 Oh, what a week. Am I getting redundant? Do I say that every week? Maybe I'm getting old?
Anyway, I think it was the back pain. That was hard. I can't remember a time, aside from the postpartum season, when I was in such discomfort for so long, no matter my position. It kinda wears on you, you know? Being a hypochondriac doesn't help. This week it was worries over osteomyelitis. Yeah, I know. My husband and friends roll their eyes. You can, too.
That culminated in the zenith of the week when I was stressing about my own health and worried that my children would be motherless, coupled with FishPapa having an injury at work. Top that off with a chronic condition of FishChick5's manifesting in a new and potentially dangerous way.
I whisked her off to Urgent Care and was so thankful to see the same doctor that we had the last time this flared. We got great treatment and a referral to the specialist at Children's Hospital.
I went to bed on Thursday completely spent emotionally, but so thankful. Things were a little more in perspective since I was busy caring for my daughter instead of dwelling on my own vain imaginations.
Friday, on the other hand, was full of good things:
I asked the chiropractor if having a short leg might contribute to my issues. We somehow skipped talking about this months ago when I started treatment. I had a lift in my shoe for much of my teen years. He said, "How did I not know this already?"
After relaxing the muscles with the massage machine (awesome) and adjusting my spine, he took an x-ray and — lo and behold — that leg is still short and could very well explain why my hip and my back have been so painful. I've been trying to compensate for the shortness and wrenching my right side something awful. There's a possibility that the new lift may alleviate the back and hip pain.
Do you hear the angels singing the Alleluia Chorus?
That afternoon FishChick5 and I headed down to the hospital and met the lovely ophthalmologist. She's French-Canadian and has the sweetest accent. I loved her immediately. I also embarrassed myself by speaking atrocious French, but she was very gracious. Good news on the eye front as well. A few meds and we're good to go with a plan for the next time, if a flare should happen.
Also, I found organic eggs on clearance for $2 a pack. I bought five dozen. It's the small things, too, people.
Today we're celebrating FishBoy13's birthday. Wow! If you don't know his story, then you need to stop and go read it right now. I'm so blessed by this kid — in so many ways. God has been very good to me.
Lastly, what in the world do I DO with all these persimmons?!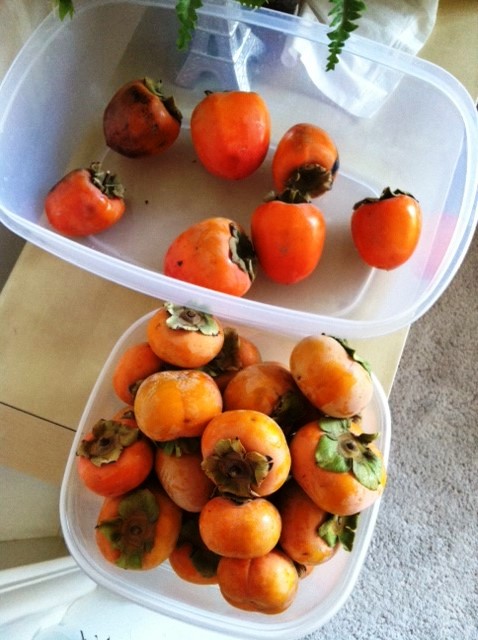 Meanwhile, here's what's been happening on Life as MOM:
Coming next week:
More Falling for Fun
Reality Check: Is there a SuperMOM?
Add Life to the School Lunch
Be sure to let me know what stories and articles are helpful to you and what you'd like to see more of in the coming weeks. I want to make your "life as MOM" as fun and as easy as possible.