The weekly ramble: where I blog like it's 2004.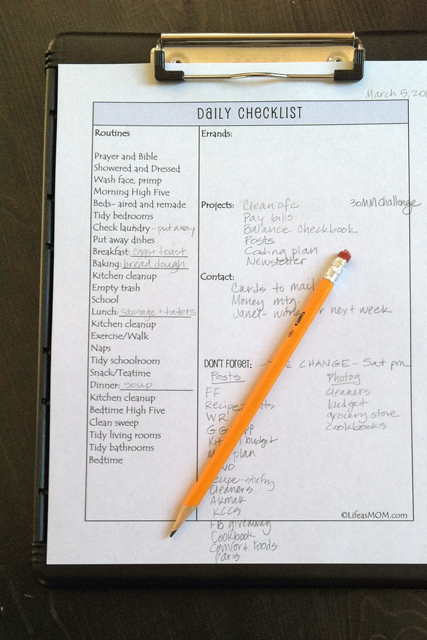 Weekly To Do List
I've been tweaking my work control systems over the last year, but this week I busted out my daily checklist that I developed back when there were babies in the house. I remember that once upon a time I could get through almost the whole list of "routines". Why can I not do that now?! I am perplexed. I think I must have made good use of nap times or something, because I'm getting slow in my old age.
I was also hopped up on two Cokes a day and a tablespoon of sugar in my morning coffee.
That's my problem, clearly a lack of sugar high. Sigh. Anyway, needless to say, this "daily checklist" has really been a guiding principle for the week, not a day. Ha!

This weekend I'm doing a little impromptu freezer cooking. Last night I made three pans of enchiladas, a big pot of red sauce, and two dozen frozen burritos. This morning I made two pans of lasagna and two lawnmower taco. Last up is a tuna noodle casserole.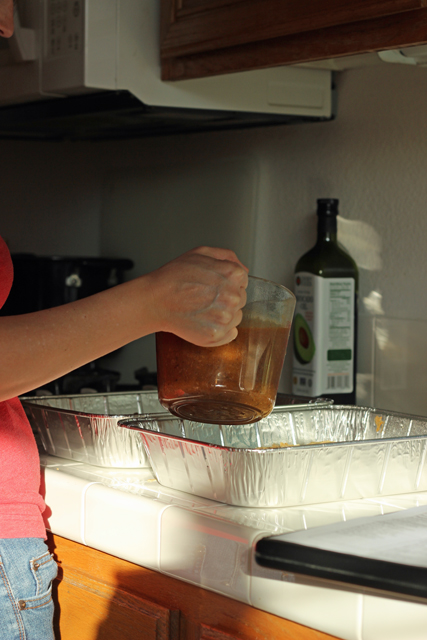 Yesterday afternoon as I was puttering in the kitchen, I realized what a huge boost it is for me to do freezer cooking. Sure, it's practical on a number of fronts, but the act of accomplishing so much at one time really gives me an emotional high.
No sugar required.
I feel like I've done something valuable for my family and that seems to give me confidence to go through the month not feeling like a total wreck.
(Needless to say, I suggest you give freezer cooking a shot.)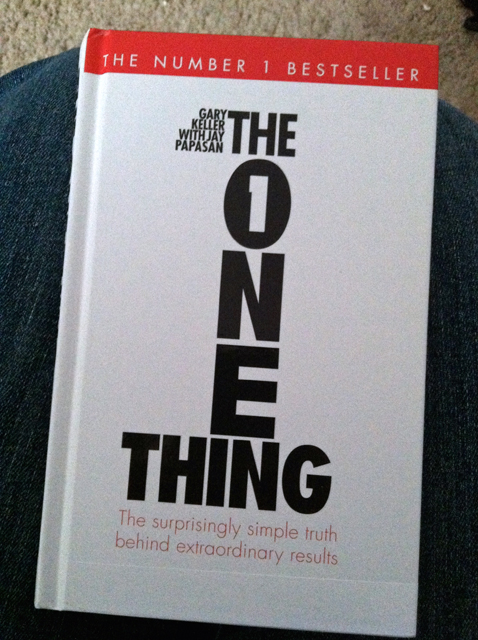 It's taking me awhile, but based on recommendations from both Annie Kate and Amy, I'm working through The One Thing by Gary Keller. (That's an affiliate link*.)
I had an A-ha moment in chapter 9 where he emphasizes the importance of big dreams and goals. I thought back to the two greatest things of last year: selling the Blue House and going to France for a month. Those were big deals! Really big deals! And we did it. Thank God we did it.
I realized that two years ago when we cooked up that France scheme, it was pretty crazy. Some people thought we were nuts, but we really wanted to make it happen. Much blood, sweat, and prayer went into saving the money to do it.
Needless to say, Fish and I are talking up another big dream. A totally crazy dream. I'm excited to dream big again.
From the book:
Don't fear big. Fear mediocrity. Fear waste. Fear the lack of living to your fullest. When we fear big, we either consciously or subconsciously work against it. We either run toward lesser outcomes and opportunities or we simply run away from the big ones. If courage isn't the absence of fear, but moving past it, then thinking big isn't the absence of doubts, but moving past them. Only living big will let you experience your true life and work potential.
I'm taking that and running with it. Don't be afraid to dream big dreams for your lives, mamas!
Don't forget – the weekly newsletter comes out tomorrow afternoon. If you're not a subscriber, you can join the club here.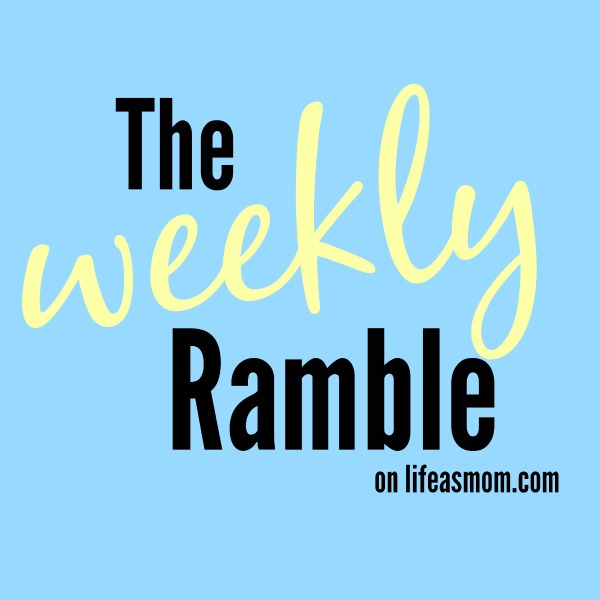 Meanwhile, here's what's been happening on Life as MOM:
Here's what's been happening on Good Cheap Eats:
If you are a happy owner of Good Cheap Eats, it would be such a help to me if you'd give an honest review over on Amazon.
Be sure to let me know what stories and articles are helpful to you and what you'd like to see more of in the coming weeks. I want to make your "life as MOM" as fun and as easy as possible.
*