The weekly ramble: where I blog like it's 2004.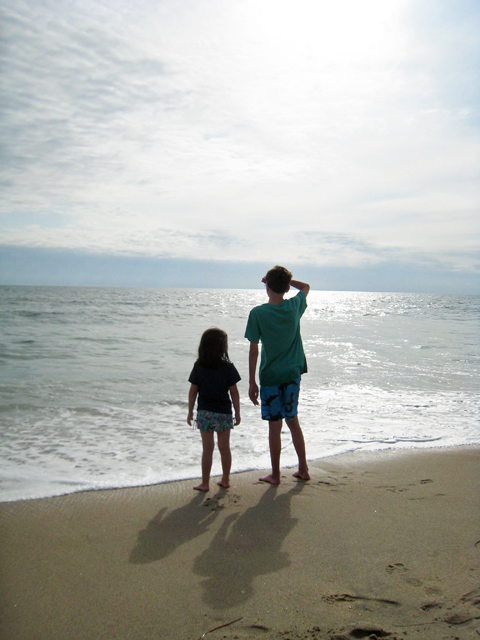 Ready for the highlights of the week?
Get this: the kitchen got clean every day!
Okay, not exactly true. Our linoleum is looking pretty sad and is hard to get clean, let alone keep it that way. BUT, the rest was looking pretty snazzy. After watching some of the videos from the Ultimate Homemaking Bundle, I started thinking about what I could do with our housekeeping practices to make things better.
Turns out there were two keys to success:
Emptying the dishwasher as soon as it was done.
My doing it without worrying about "whose job" it was.
I'd fallen into this habit of spending time and energy finding the kid who was responsible for the job instead of just doing it. I know, the kids should do it. But honestly, the clean kitchen and not chasing after someone has been worth what little effort I put into it.
I went to a moms' thing.
I'm a little bit of a hermit. Years ago we had an unpleasant church experience, by which overnight I lost some of my dearest friends. (That sounds really dramatic and juicy, doesn't it? It was essentially over an issue of doctrine, but unfortunately it became something much bigger and hurtful.)
All that to say, I keep to myself these days. This would probably explain a lot of my trouble fitting in at park day, too.
So, I busted out and went to this curriculum meeting, and it was really nice. Something I didn't know was that most of the women there share the same basic educational philosophy as I do. I've been missing out on their wisdom because of old wounds!
There's added benefits to dealing with your baggage, folks.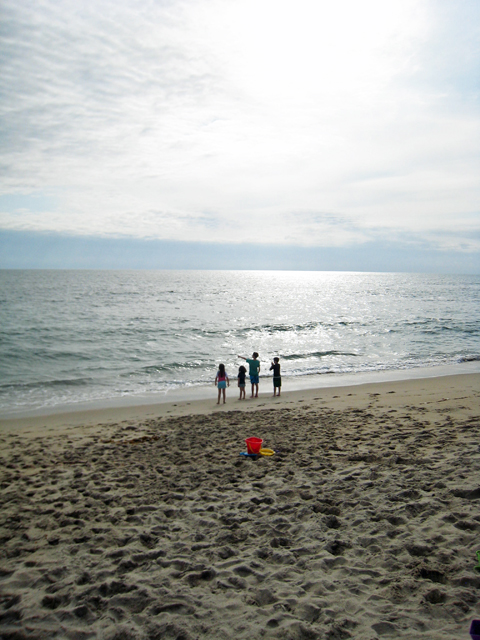 I was convicted to change.
I spend a lot of time writing books and posts, taking photographs, and promoting two blogs as well as my three four cookbooks and other eResources. This is my job, after all, and helps pay the bills.
But, I'll be honest, it's not as lucrative as one would think. While I'm not quitting or anything, I realized that my time investment is taking away from my children's education without a whole lot of financial compensation.
One child's heading to college, but the others still need a lot of my time, particularly as they get older.
So, I need to adjust how I spend my time. What that means here is that I'll be changing things a bit on the site, posting a little less frequently, but working harder on really quality stuff to help you. (Never fear, the Weekly Ramble will still be here.)
Thanks for understanding and for sharing, liking, and supporting Life as MOM and Good Cheap Eats. I really appreciate it!
I learned a lot about appliances!
On date night, because we know how to live it up, we headed to Sears Outlet to check out refrigerators. I told you that I'm really loving that four-door Samsung. Turns out they get them once in awhile at Sears Outlet at a huge discount. The salesman was SO KNOWLEDGEABLE I have to put that in all caps.
We don't need a new fridge. Neither do we need a new washer. But, it's only a matter of time at our house. They are 12 and 5 years old respectively. I was thrilled to get an education — a lot has happened since the last time we had to buy a major appliance. If we have to buy one in the next year or two, we have an idea of what to get.
We even left our contact info with the salesman — something we NEVER do — just in case they get a dented Samsung French Door Chef Collection.
We had a great afternoon at the beach.
The littles still love to go on family outings. It used to be that all the kids did. But, now, it's usually the 12 and under set who are the willing, if not eager participants. They've been begging to go to the beach.
So we planned it for Wednesday afternoon, packed sandwiches, and went. Despite it being overcast, they had a blast. As a trip to the beach usually does, it got me thinking that we need to do this more often. I'm tentatively planning to go once a week, bring school books, water, and food, and take the kids for School at the Beach.
I'm the Queen of Good Intentions, so I hope I actually do it.
Meanwhile, here's what's been happening on Life as MOM:
Here's what's been happening on Good Cheap Eats:
New to Life as MOM? Check out this good stuff from the archives.
Coming next week:
How to Take Care of You
Why Recess is Worth Fighting For
May the Fourth Be With You
Be sure to let me know what stories and articles are helpful to you and what you'd like to see more of in the coming weeks. I want to make your "life as MOM" as fun and as easy as possible.