The weekly ramble: where I blog like it's 2004.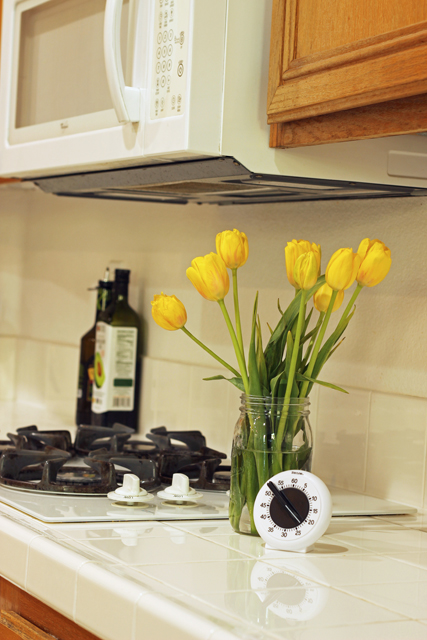 Trader Joe's was giving these tulips away for free on Sunday. Apparently, their computers had had some issue that morning so to appease the masses they hosted a flash tulip giveaway. The bundles are only $1 regularly so it wasn't a big big deal, but it made us happy nonetheless.
Goes to show you that a small act of kindness can be a bigger thing than you think.
Also, they've been beautiful to wake up to each morning. I will be buying these puny little bundles of flowers from now on! I had already put a larger $6 bouquet in the basket, but the tulips have blown that mixed bundle out of the water. So interesting to me.
Do you buy cut flowers? I'm thinking a dollar a week needs to be allocated each week for such purchases.
In other news it's been hot here. Hot. Like 90 degree hot.
We've had quite a few hotter days this spring than normal. Also less rain. This sets us up for some bad fire season juju. If you'll remember, we spent our anniversary on fire watch last year. The threat is real once again.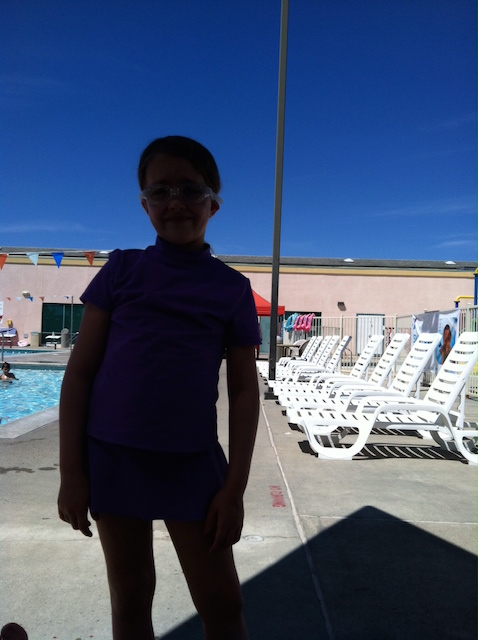 To offset the hot weather, get us some PE credits, and make my children think I am totally awesome, we went to the pool two days in a row. Going at 2 pm ensures that we get the place to ourselves practically. This is my plan for all of May.
The girls surprised me by their swim skills. Not only can they both walk the whole length of the shallow end with heads above water, but they can kinda actually swim. After 18 years of counting heads constantly, I might be entering a season of pool safety. Did you see the clouds break open and angels sing?
I'm still very cautious about the kids despite the numerous lifeguards at the pool. I still count heads, but this is good to know we're becoming more independent at the pool. I'll be signing the girls up for a round of semi-private lessons, in the hopes that we get them stronger in the water.
Ironically, I am not a strong swimmer. I think we discussed this last year, didn't we? Yes, I could take lessons, but I haven't quite gotten over my fears of water in my face. I can swim far, as long as my face is above water. Think awkward not graceful.
In the meantime, I'm very content to get my kids to do better than I do.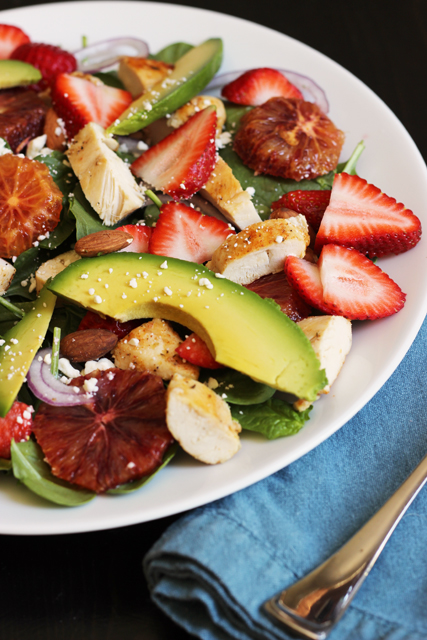 I highly recommend that you make this salad. Very, very yummy. Omit the feta and it's dairy-free/gluten-fre. No matter what, it's awesome.
Next week, I'm going against my previously announced fewer posts thing because it's my blogiversary. We're coming up on SEVEN YEARS of Life as MOM. Hard to believe, isn't it? I created this little blog at my kitchen table in Olathe, Kansas when we were deep in debt, waiting for our sixth baby, and hoping for a job back home in California.
A lot of good things has happened in the last seven years, meeting you being one of them. So next week there will be daily giveaways. Yay! I hope you'll drop in and check them out.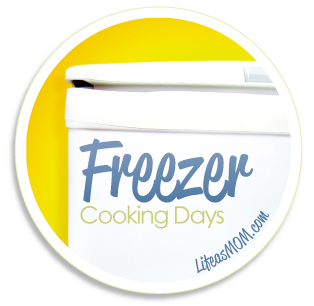 Freezer Cooking Days are back next week as well!
If you don't already get the weekly newsletter, be sure to sign up. Here's the schedule:
Sunday, May 3 – I'll be sending out a new freezer cooking plan (in beta).
Tuesday, May 5 – Facebook party to chat about the plan and freezer cooking in general
Tuesday through Thursday – I'll be posting updates about my freezer cooking session on instagram.
Friday, May 8 – I'll post pics of my cooking day here on the blog and share the final plan.
I hope you'll join me!
Meanwhile, here's what's been happening on Life as MOM:
Here's what's been happening on Good Cheap Eats:
New to Life as MOM? Check out this good stuff from the archives.
Coming next week:
Be sure to let me know what stories and articles are helpful to you and what you'd like to see more of in the coming weeks. I want to make your "life as MOM" as fun and as easy as possible.
This post may contain affiliate links. If you make a purchase through one of those links, I may receive a small payment in advertising fees. Thanks for your support!