The weekly ramble: where I blog like it's 2004.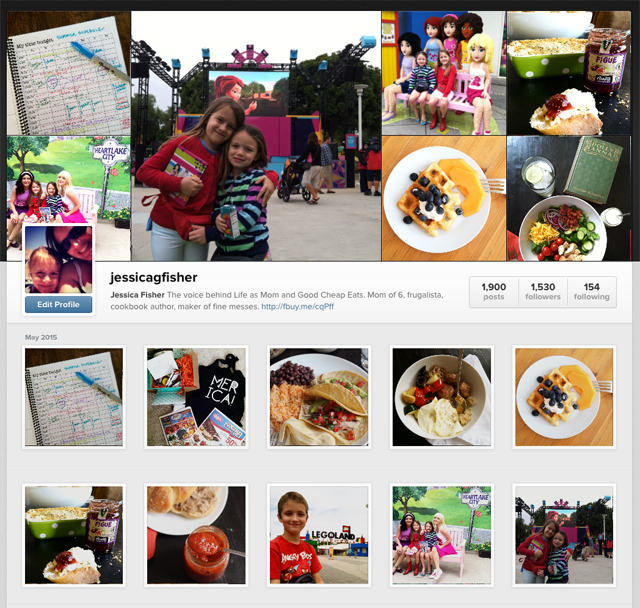 I'm not even sure what to talk about from the week, so prepare for a major ramble.
:: I finished reading Time Management Mama by my friends Sarah and Beth Anne (<– affiliate link). Since I scratched Booking It from the ed calendar, I confess I haven't done a ton of reading. Usually, I read at least one time management book each year. Reading this reminded me why: it starts a fire in me to get a little more with it. It was already on my list to reboot my organizing, so I've been working on that this past week.
I'm also reading Lean In by Sheryl Sandberg(<– affiliate link again). Why? Yes, my husband and my mother both asked me that. Basically because a friend posted about it and how it's a game changer for her. I am one-fourth in and not having my game changed. In fact, the blue highlights in my Kindle-borrowed-from-the-library edition denote statements that I adamantly disagree with. But it's definitely interesting. I don't feel the inequality that the author insists exists. But, I think we may measure that differently. You certainly can't measure the meaning that a life holds. More deep thoughts on that later.
:: Our second Try the World box came. The World Box wasn't as self-explanatory as the Paris box. Some of the items didn't have ingredient information on it. When you have a food allergy in the house, you have to know what's inside! I was glad I knew about their online store, so I could find the ingredients information there.
Also, I found out that when you refer a friend, you get a coupon, not credit, so it's not as nice of a deal as I thought it would be. You'll get a coupon for $15 and can only use one coupon per purchase. So, dismiss any idea of saving up enough for a subscription.
I do like the Try the World box contents, but I'm not sure about the pricing if you can't get a discount or stack the coupons. Here's my referral link if you want $15 off to try the service. It's a fun little splurge, so that $15 off comes in handy.
:: All these box services that are out there got me thinking…. wouldn't it be fun to surprise a friend with a box of stuff YOU curated for them? I'm mulling this over right now. I love mail — getting and giving. Watch the newsletter for details.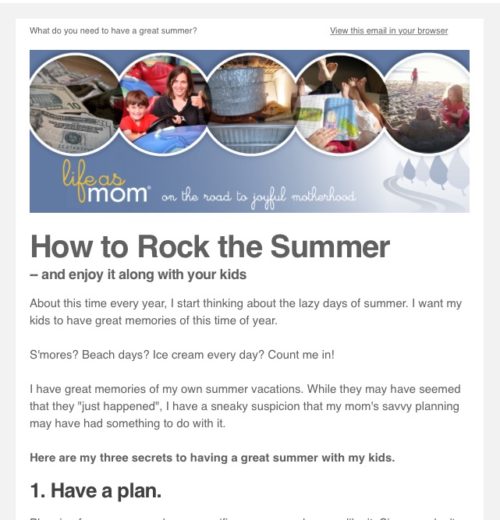 :: Speaking of the newsletter…. did you sign up yet? Because I'm planning all kinds of fun things to send out in it. Want to know what you're getting into? Go here for my long wordy explanation of what it is.
:: The fabulous Joy from Five Js Design has been doing some awesome things behind the scenes. We, I mean, she is building some spiffy recipe indexes for both blogs, so it will be easier to find recipes you love. You do love them, right? You can grab a sneak peek here.
:: I turned 43 this week. Yep. And it wasn't bad at all. It seems like such an odd number, 43, and actually quite young. My mom is going to be hitting a milestone this year that used to seem really old to me. It's not anymore. She's so young and spry, I actually can't imagine my parents getting old. Right now 100 is old.
For my birthday FishPapa made the most delicious Chocolate Cheesecake. He also pointed out all the faults in the post I wrote SEVEN YEARS AGO. Don't make it until we update the post with new pics — unless you know how to make cheesecake. In which case, totally do, because it's amazing.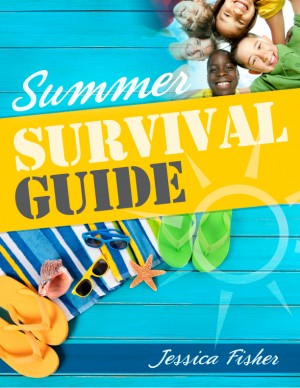 :: Did you get your copy of the Summer Survival Guide? It's a great way to jump start your family's summer fun. Download a copy and start a to do list of fun!
:: And I almost forgot! Are any of you going to the Great Homeschool Convention in Ontario next month?! I would love to meet you! Send me an email or leave a comment here so we can connect!
:: My friend Jessika and her friends were here last weekend which means I didn't do any writing that didn't absolutely have to get done. With the holiday, you were too busy to read anyway, right?
Anyway, here's what's been happening on Life as MOM:
Here's what's been happening on Good Cheap Eats:
New to Life as MOM? Check out this good stuff from the archives.

Coming soon:
Summer Routines to Keep You Sane
How Moms Do: Fitness
Preparing for the Extended School Year
Conserving Water Can Save You Money
My first Month of Meal Plans book (pictured above)
Do ya get the newsletter?
If you already get the newsletter, you know that I've been handing out freebies and special bonuses over the last few weeks. If you're not on the list, then you don't know what you're missing out on.
Be sure to sign up for bonus offers, surprise giveaways, extra content, and special deals for Life as Mom "insiders". 😉