The weekly ramble: where I blog like it's 2004. Here's a catch-up on my wild and crazy summer!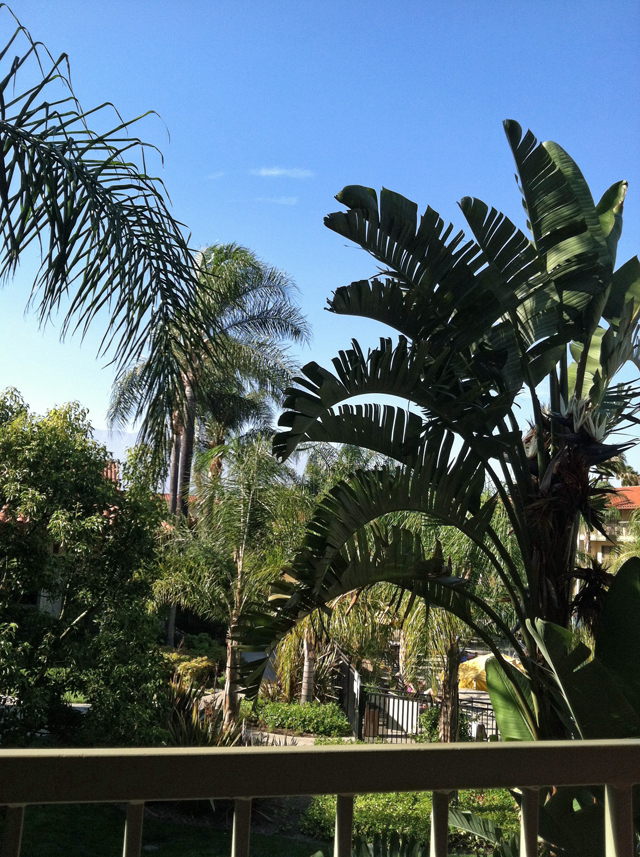 Whew! It's been a crazy few weeks, so crazy that I really haven't been with it enough to get the Weekly Ramble up or regular weekly posts for that matter.
I. am. tired.
If you get the newsletter or follow on Facebook, you've already gotten random updates about the last few weeks, but here's the recap on life since June 13th. (Has it really been a month?! Yikes!)
Homeschool convention and planning
FishPapa and I have attended the California Great Homeschool Convention three times now. Each time is great in its own way. This year we took our 10th and 8th grade boys while FishBoy18 watched the littles for a night and then got reinforcements the second night from Auntie Jamie.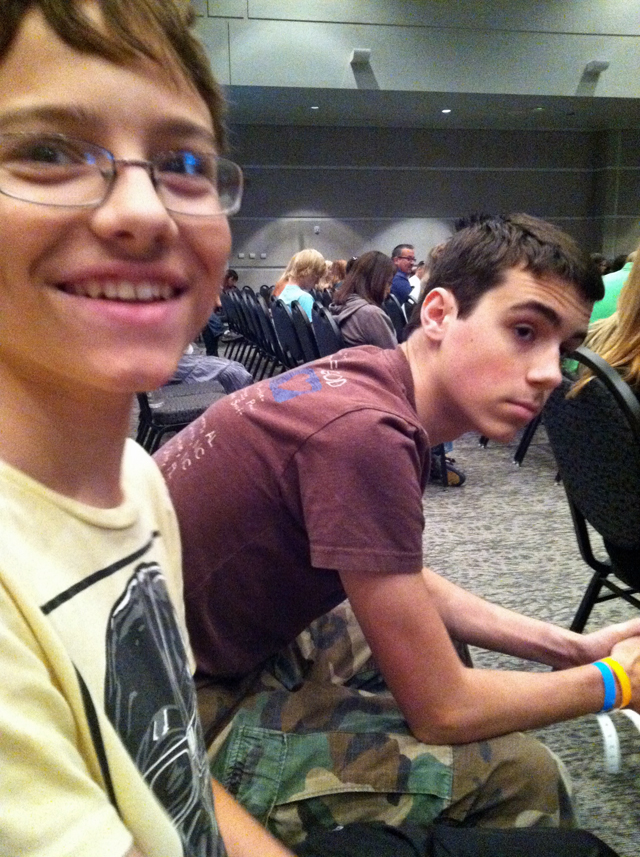 It was so nice to get away with FishBoys 13 and 14. They are close in age, but since they aren't roommates, don't often do a ton of stuff together. This has become the summer to change that, actually. The GHC was the start of that.
This year there weren't that many presenters that I was super excited to see, so I had pretty low expectations. The Teen Track turned out to be fabulous, with Sean McDowell (son of Josh McDowell) and Brett Kunkle (from Stand to Reason) doing most of the presentations. It was the apologetics class I never had. I learned so much! It was really, very good. If you ever have a chance to hear these guys talk, I highly recommend it. I learned a lot.
I came home and within a couple weeks, starting researching curriculum and planning out the year. I spent a full week at the school table and ignored pretty much everything else, planning for next year. In fact, I have almost every lesson for every subject for every kid mapped out.
I know. Crazy.
But, I came off last school year feeling like I really hadn't done my best for the kids as their teacher. I've never been one to cling to the status quo when said status quo sucks, so I'm trying to get some new systems in place to change that next year when I'm teaching 10th, 8th, 6th, 4th, and 2nd grades.
Yes, pray for me! We are going to start school in two weeks so that (hopefully) we can take all of December off.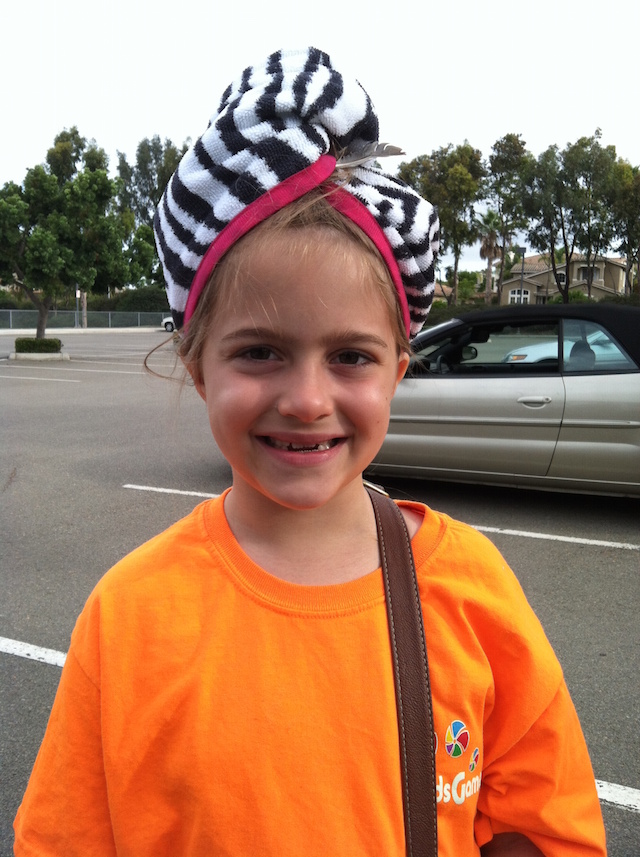 Kids Games
After several years of not attending regular church services, we have been going to a local church for the last six months or so. Most of the kids enjoy the programs which offer them an opportunity to meet other kids as well as have other adults talking with them. This summer the boys 13 and 14 volunteered for both weeks of Kids Games. It's like VBS on steroids. They were exhausted but exhilarated after working with little kids in Boot Camp.
FishChick8 and FishBoy10 participated in one of Kids Games and had a blast. They got a chance to do Crazy Hair Day and Crazy Hat Day, things we don't do in our homeschool.
I got a taste of early morning drop-off and afternoon pick-up. Let me just say this: It solidified my desire to homeschool forever. I cannot imagine doing that every day! I was so exhausted spending 2 hours in the car every day, not to mention, cajoling people to get ready in the morning. Homeschooling is way easier than just the logistics of getting kids to school, in my book.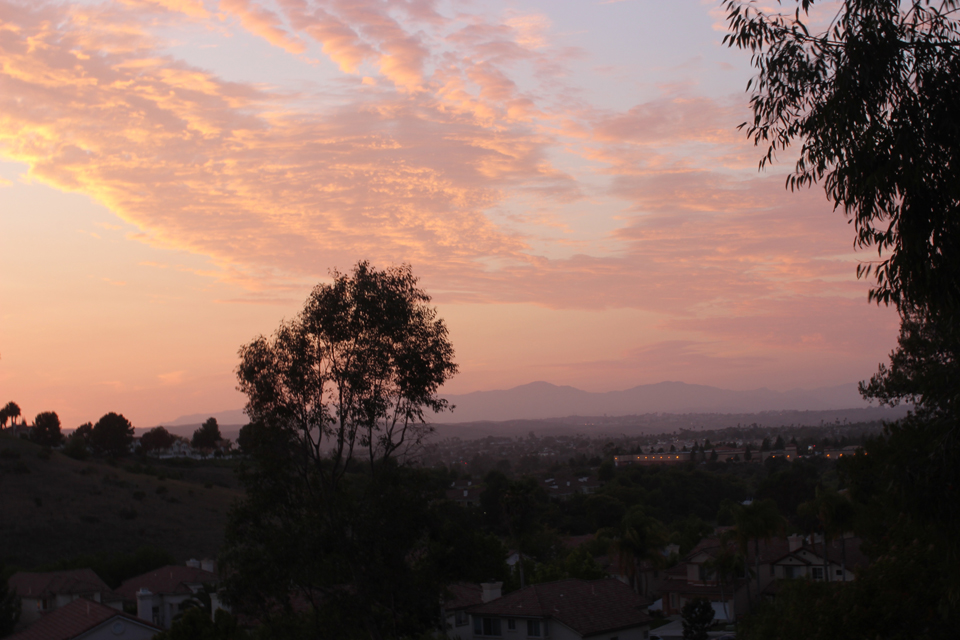 Graduation and College
We graduated our first student in June! FishBoy18 finished his studies, and we celebrated in Santa Clarita where almost all our family was able to gather. It's halfway (sorta) between Santa Barbara County and San Diego, making it convenient for both sides of the family.
One of our favorite restaurants when we're on the road is Stonefire Grill. We chose the Santa Clarita location for our graduation party. The restaurant serves tri-tip, pizza, salad, etc that you can order Family Style. I fed 17 people for less than $250, tip included. Trust me, I'm pretty sure I would have spent more if I bought that same food to cook at home. Since I didn't have to do dishes or cook, I called that a win. Actually, I made two chocolate cheesecakes, a cheap, homemade dessert, but that was it.
We also got to meet Uncle Jace's girlfriend, so that was fun. I was 14 when Jace was born, so he's closer in age to FB18 than he is to me. It's a fun little set up.
FishBoy18 also attended his college orientation and registered for classes. I dropped him off at the train at the crack of dawn, and FishPapa picked him up about 6. Looking at his class schedule, that appears to be the routine for fall. I'm super excited for him.
My kid brother is getting excited, too, since FB18 is going to his alma mater and where he worked for several years after college. UJ is going to show him the ropes. Since he's such an amazing guy, I'm thrilled.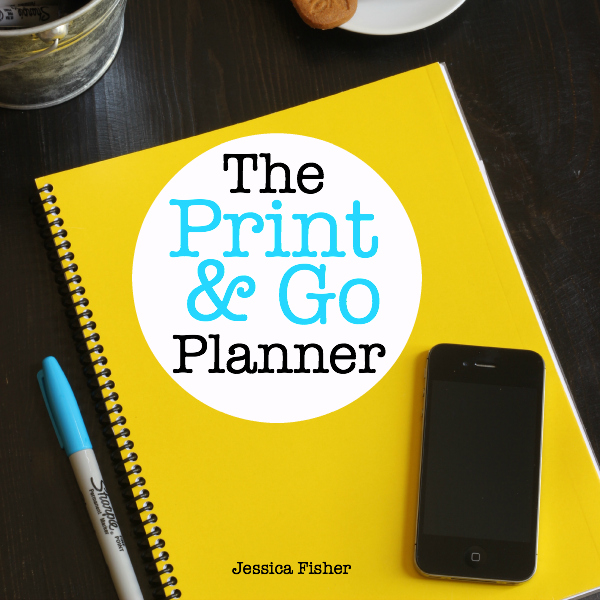 The new FishMama Shop and new digital products!
I spent the better half of a week this summer, tweaking code, loading pictures, and otherwise making the new FishMama shop all fancy. I love it. I hope you do, too. The new system allows you to access your purchases to download it to multiple devices or in case you lose it, as is prone to happen.
The first in the Month of Meals series is available through the end of the month, so grab it while you can. It's 30 meals that can be made in 30 minutes as well as the meal plans, grocery lists, and prep tips to make it easy. Get it while it's hot.
This weekend, I'll have new calendars for Organizing Life as MOM available as well as a newly designed Print & Go planner. I hope you will love it as much as I do.
I'll send out a short email when it's ready, so keep your eyes peeled.
Thank you again for your support of my cookbooks and digital products. I can't tell you how much I appreciate it.
Meanwhile, here's what's been happening on Life as MOM:
Here's what's been happening on Good Cheap Eats:
New to Life as MOM? Check out this good stuff from the archives.
Coming soon:
The Print & Go Planner
Homeschool Plans for the New Year
How I Knew I Wanted to Be a Stay at Home Mom
Do ya get the newsletter?
If you already get the newsletter, you know that I've been handing out freebies and special bonuses over the last few weeks. If you're not on the list, then you don't know what you're missing out on.
Be sure to sign up for bonus offers, surprise giveaways, extra content, and special deals for Life as Mom "insiders".
PS. If you bought my ebook Organizing Life as MOM in July, I'll be sending you new calendar files just as soon as I can. If you don't hear from me, shoot me an email.