The weekly ramble: where I blog like it's 2004.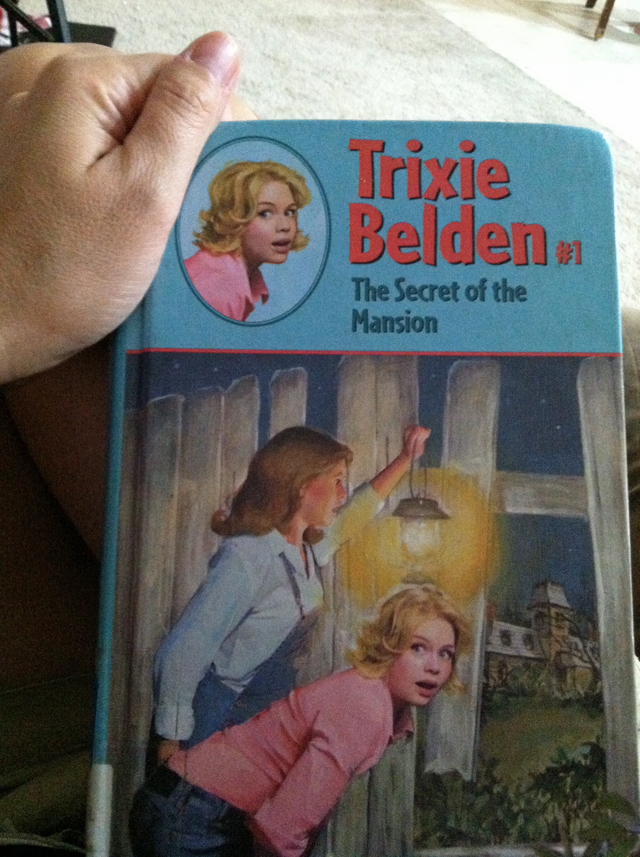 This week came and went like a flash. FishBoy18 started a campus job; the atmosphere at home was different with two men gone all week. The kids and I fared pretty well with week three of school.
The girls and I read through the first Trixie Belden book. This was one of my favorite book series growing up, so it was fun to read them to the girls. (I never liked Nancy Drew.) Even some of the boys were tuning in. An observation from one of the boys: "these kids have really sophisticated vocabularies!" Indeed, they do. I can't help but wonder how different kids in the 1940s talked from us today.
I was hoping I'd have some bigs news to share regarding my thyroid, but I don't.The endocrinologist seems very nice, but she wasn't able to tell me much. My GP didn't order all the right tests, so I go back for more blood work tomorrow. My GP also told me I had nodules on my thyroid which I do not. Enflamed lymph nodes instead. I'm not thrilled at the moment, but neither am I devastated. I guess that's good.
My preference would be that this is just a random bout of hyperthyroidism and not Grave's Disease. I am thankful that it's not cancer or anything else like that, so I will be hopeful that God has a plan for all of this no matter what.
One good thing from all this is that iodized salt is back on the table. Years ago I switched to sea salt after I heard that it was better for you. It is if it is unprocessed sea salt that contains iodine. I just didn't do enough research for myself. My bad. As if I don't have enough to worry about, I have stressed about whether that has hurt the kids. So, after researching natural sources of iodine and seeing that we do have a fair amount of those items, I decided not to worry about it. We picked up a carton of iodized sea salt last week and are moving on.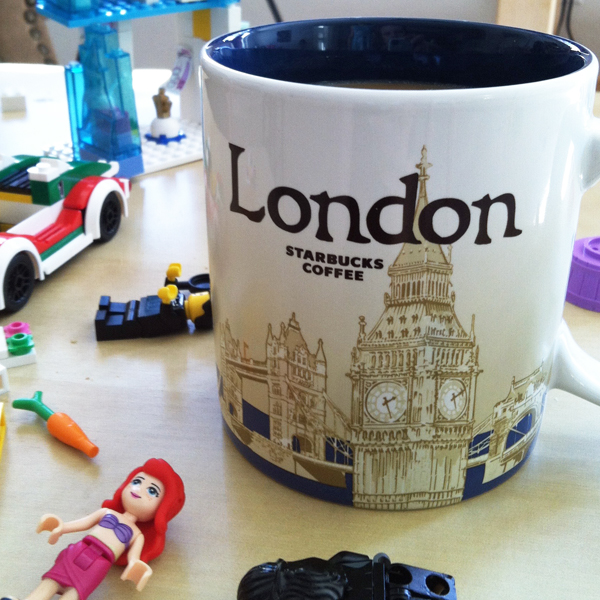 In other news, we've tentatively decided to head back to Europe next Spring after college finals are over. I am super thrilled! Super duper thrilled. Planning a trip and anticipating is so much more fun than worrying about whether you have lymphoma or thyroid cancer. Am I right?
So, we're mapping out our travels: Spain, France, England, Scotland, and maybe a stop in Ireland. We're also working up a budgeting and scheming how to have this funded so we can make arrangements earlier than later. If you've got advice on any of those places, feel free to lay it on me.
Meanwhile, here's what's been happening on Life as MOM:
Here's what's been happening on Good Cheap Eats:
Do ya get the newsletter?
If you already get the newsletter, you know that I've been handing out freebies and special bonuses over the last few weeks. If you're not on the list, then you don't know what you're missing out on.
Be sure to sign up for bonus offers, surprise giveaways, extra content, and special deals for Life as Mom "insiders".