The weekly ramble: where I blog like it's 2004.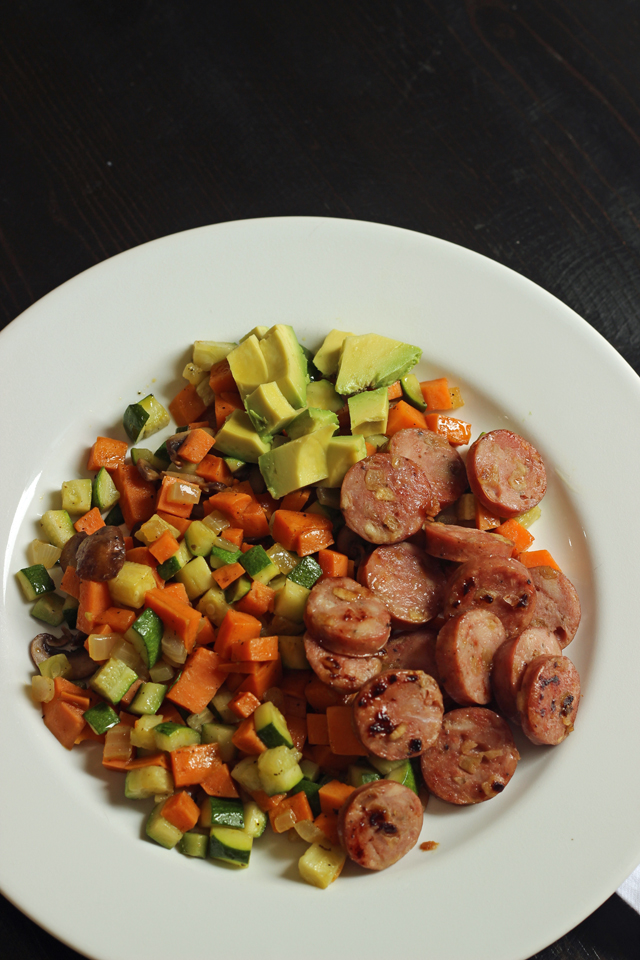 That is this Zucchini and Sweet Potato Hash that I've been devouring by the bucket loads. And I don't even like Zucchini! The sweetness of the sweet potato balances with the bitterness of the zucchini. It's so good! Anyway…. just thought you should know.
Thank you to everyone who commented, emailed, and prayed last week. I can't tell you how much I appreciate your care for me. I am happy to report that I am feeling a little better. I've been on the meds for over a week and already am seeing a minimizing of symptoms.
I don't have much else to report on the health front except that I go meet a new endocrinologist, The Irishman. I really hope that he is kind and understanding — and brilliant at treating whatever this "autoimmune hyperthyroidism" is.
Dr. Crunchy does not call it Graves' Disease and my antibodies for detecting Graves' were in the normal range. So, while I don't know that I necessarily "need" a label, a clear diagnosis would be good. I still have persistent pain in my hands, so that concerns me a bit. I don't want them to miss something.
If you follow me on Instagram, you know that I've been taking some steps toward self-care. Even if it doesn't "cure" my thyroid issues of the underlying presence of autoimmune disease, taking care of myself is a good thing. Since the meds themselves can do some damage, I figure it's in my best interest to get/keep the rest of myself in good health.
I'm doing these things:
I weaned myself off caffeine and coffee (again). I did this a couple years ago but got back into the habit of one or two coffee drinks a day. I miss creamy coffee now, but green tea will actually do something good for me, so I figure it deserves the attention. I drink one cup a day. I didn't like the taste at first, but it's grown on me.
I'm not setting an alarm. I know that you all were startled at my early wake-up times this summer. I would guess that insomnia made it easier. I still wake up several times a night and it's still hard to fall asleep, but I'm making an effort to go back to sleep after FishPapa leaves for work. I am not at all productive in any tangibly measurable sense, but I'm getting more rest.
I'm eating gluten-free and reducing my sugar. Searches for wholistic treatment of Graves' Disease include diet changes. I'm not ready for the extreme autoimmune protocol, but I've talked with a few people more knowledgeable than myself and reducing gluten and sugar can't hurt me. It can probably only help me. Since I can't reach for a quick sandwich, I'm needing to make healthier food. I'm also supplementing with fish oil, vita D, and probiotics, per doctor's counsel.
I know I can't "cure" myself with these things, but maybe I can help my body and the meds do their work.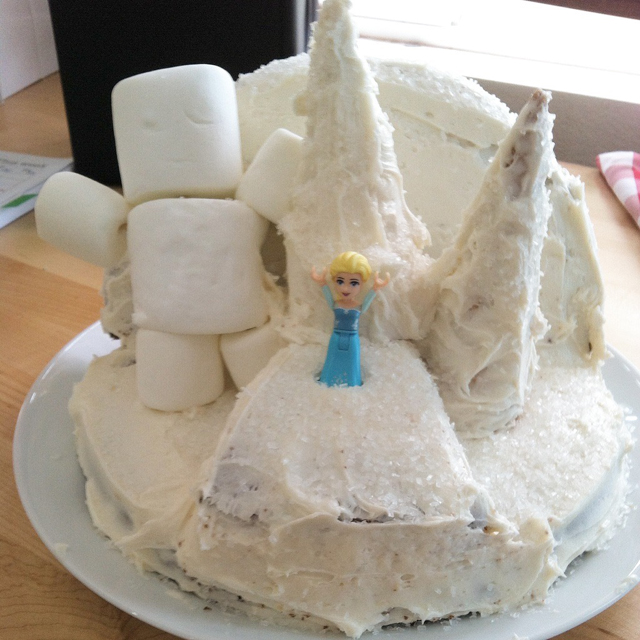 In other news, FishChick7 is now in the house. My baby had her birthday. We had a school holiday, decorated an Elsa cake, ate at Chick-Fil-A (I do not recommend the grilled chicken; next time I'll get the Cobb salad, no meat), and watched Penelope. It was a really fun day. She went to bed in tears because she didn't want it to end. I'll call that a win.
On the flip side, my first baby starts college on Monday. I need to figure out how to take a picture of him without his freaking out. He's been working on campus for three weeks now so that's been good to get him acclimated to the campus. I drop him at the train in the am; he packs a lunch; he hitches a ride home with FishPapa in the afternoon or one of us fetches him from the station.
It's an all-new experience, this parenting of a man. We're still looking for that sweet spot when it comes to chores and household responsibilities. He doesn't believe me that living with college guys and all their grossness is worse than stepping on a few Lego. It's on him to earn the money to live elsewhere, so we'll see where this all goes.
This week I realized that the first baby we lost would have turned 16 this week. I don't typically notice these passing milestones. My heart is full. I think, though, that since there's a gap between FishBoy18 and FishBoy14 and since one is going to college, I noticed it this time around and did the math.
As I've mentioned before, I'm grateful for the age difference now that one is growing up. I'm not ready for my kids to fly the coop in quick succession. But, I guess I only have three years before that happens. Time to get ready, I suppose.
Something that I started before I first went to the doc was to observe a day of really resting. I was reading the 10 Commandments and got convicted. I wouldn't dream of murder, but I have no qualms about sitting at my computer 7 days a week.
About five weeks ago, I started cramming all my computer work into Saturdays and taking Sundays off. We eat out for a meal; the fam helps me with the others. I read a book and watch a movie. We're all still figuring how to operate with Mom Unplugged.
It's becoming fun to plan something  for Sundays. I've read a lot of books (Booking It post coming soon) and watched fun chick flicks (probably should make that another post, too!) This Sunday I'm going to check out this adult coloring trend; I ordered these 31 stress-relieving designs.
I'm determined not to let illness get me down, as far as it is in my power. I hope YOU have a great weekend. Be sure to watch for the newsletter this weekend. Big news coming!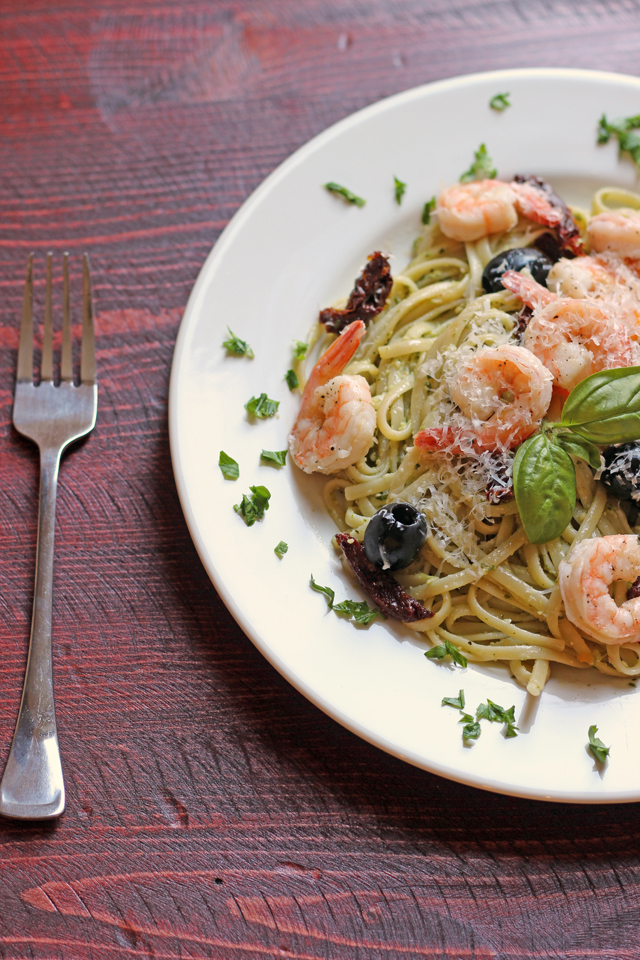 Meanwhile, here's what's been happening on Life as MOM:
Here's what's been happening on Good Cheap Eats:
Coming soon:
A New Month of Meals – be sure to grab this make-ahead plan before it's gone! New one arrives September 1st.
Enjoying Summer in September
Favorite School Supplies
Freezer Cooking Days! Watch your newsletter for the new Freezer Cooking Plan and to chat on Facebook on September 8th at 6pm.
Do ya get the newsletter?
If you already get the newsletter, you know that I've been handing out freebies and special bonuses over the last few weeks. If you're not on the list, then you don't know what you're missing out on.
Be sure to sign up for bonus offers, surprise giveaways, extra content, and special deals for Life as Mom "insiders".